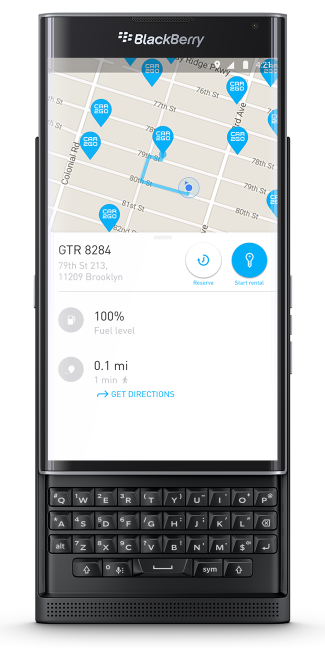 What steps do you take to reduce your carbon footprint? Do you minimize the amount of photocopying? How about shutting down your computers at the end of the day? Many simple steps can make a difference, especially when it comes to transportation. Ideally, companies should be trying to reduce business related travel with audio/video conferencing or even instant messaging and working from home.
There are times when travel simply cannot be avoided; it's necessary to make the trek for a much needed site visit. What would make a better impression: have your traveling boss hop on your bicycle handlebars, have them take the bus or pick them up in a vehicle?
Back on December 12, 2015, at the United Nations Climate Change Conference, there was a first outstanding global contract signed by over 200 countries on our Earth – the first time a global contract which could change our global warming. But it's everybody's responsibility to help to make these changes.
Car sharing is such an initiative, and with your PRIV by BlackBerry you have the key in your pocket to use car2go by Daimler AG.
The car2go Android app provides its members on-demand access to more than 14,000 vehicles in over 30 cities worldwide, including Amsterdam, Vancouver, Berlin and Rome. car2go is a one-way, free-floating car sharing service, allowing members to pick up a vehicle at any spot within the home area of a city and drop it off at their destination. No need to make a reservation, return the vehicle to where you picked it up or worry about late fees. Fuel/charging, insurance and parking are included in the fee.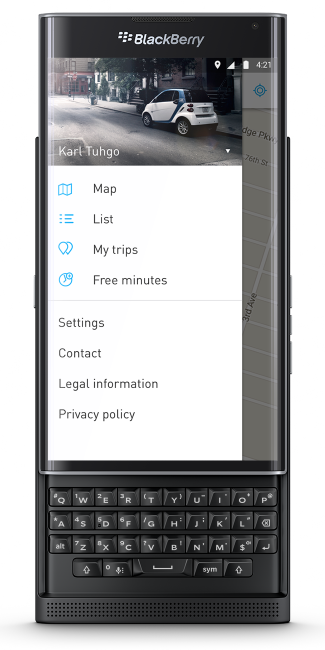 By using the car2go app, you can find and access the nearest available car2go, providing you with a cutting-edge mobility solution at your fingertips. With the official app you can:
View all vehicles available for use in your city and worldwide
See important vehicle information, including street address of the car2go and fuel gauge/charge state for each car2go
Reserve a vehicle up to 30 minutes in advance of your trip for free
Get automatic route guidance to the nearest car2go
Unlock and lock a car2go using your smartphone
View all car2go designated parking spaces and Home Areas for each city
View your rental history, including departure/destination address and cost of each trip
Use radar functionality that sends a push notification when an available car2go is close by
See an overview of free minutes
The car2go app is available from the Google Play store and can be installed onto your PRIV. Know your account information is safe and encrypted; your data is protected from attempts to access it or tamper with the OS. Just as car2go provides an easy way to get you behind the wheel, the PRIV provides the means to get you, and your security, into gear.
Other apps to check out
With nearly 2 million Android apps available in Google Play, it can take time to find the apps you want. Check out the following reviews of some of the top apps available for your PRIV:
FINANCE & SHOPPING
Amazon Shopping
Banking Apps
Suretap
HOME AUTOMATION
Smart Thermostats
MUSIC & ENTERTAINMENT
Apple Music
Entertainment Apps
Gameloft
Instagram
Spotify
PRODUCTIVITY & BUSINESS
Encircle
Microsoft Office
Thompson Reuters
Salesforce
Slack
HEALTH & FITNESS
Fitness Apps