Healthcare continues to undergo a transition, one driven by an aging population, chronic diseases and rising costs. Where once an elderly patient might have spent weeks recovering completely in a hospital bed, now she's encouraged to find an alternate care level (ACL); in other words, an arrangement in which she can safely complete her convalescence that's less expensive for all concerned, patient and provider alike.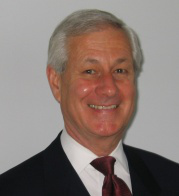 (This is a guest post by John Schram, former President and CEO, We Care Home Health Services, that is excerpted from the new BlackBerry Guide to Mobile Healthcare book, which I co-edited. Click this link to get your free copy.)
That's where home care services come in. Hospitalization is not only expensive, it can be stressful for patients and actually slow down their recovery. Often, discharge is a better choice, but only if the patient has a safe place to go. Home care is increasingly providing support for these patients. Workers who come to the patient's home can provide full monitoring and support and often save patients with mobility challenges the trouble of repeated doctor visits for follow-up care. The same services can assist seniors in their daily lives, allowing them to "age in place" where they are most comfortable – their home.
Home Care's Challenges
The home care sector is growing. Market research firm Tractica estimates that the number of patients worldwide using some form of home health technology will increase from 14.3 million in 2014 to 78.5 million by 2020. The benefits are clear. Patients treated at home remain closer to family and friends and get one-on-one care that tends to be more personalized than the hospital experience. These advantages lead to happier patients and faster recoveries.
Though home care offers many benefits, it is not without its challenges. For one, there is a lack of consistent, uniform standards for the industry. Although some home care agencies are accredited by authorized authorities, such as Accreditation Canada, ensuring standard practices and providing programs for continuous quality improvement.
Lack of communication can also be a serious problem. Home care workers work on their own and may not have immediate access to their supervisors or a back-up clinician. If they see something they don't know how to deal with while tending to a patient in the field, they're largely on their own with no easy access to advice.
Another hurdle is recordkeeping. According to VDC, a market researcher based in Natick, Mass., "20-25% of service providers' time is spent on administration, placing a significant financial burden on home care service providers." Tracking of employees' time and the ability to deal with cancellations and missed visits are also difficult.
The above factors may lead to a poor patient experience and contribute to high annual turnover among home care workers, with rates as high as 62%, according to a 2014 survey by Home Care Pulse conducted in the US.
Last, for some jurisdictions, there is the matter of regulatory compliance. By law, patient data must be adequately protected and secured; failure to do so will result in financial penalties, reputational damage and possibly litigation.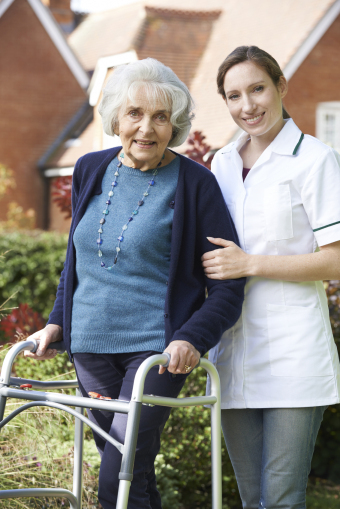 Automated Reporting to the Rescue
Mobile healthcare technology from BlackBerry and their partners helps address the home health care challenges in the following ways:
Real-time, secure access to patient data
Automated reporting
Better communication
Improved scheduling
Safety
Safe Digital Home Care
Healthcare continues to be in a period of transition, and home care is at the heart of the change. By caring for people at home, providers can ensure better patient outcomes, lower treatment costs and offer both patients and staff a better overall experience. And by equipping home care workers with the right technology, providers can offer all of this without compromising patient privacy or the safety of their employees.
For a deeper dive into this topic, listen to the archived presentation Why Home Healthcare Should Go Mobile. It, along with BlackBerry webcasts on a variety of topics, is available for playback at BlackBerry Enterprise Webcast Central