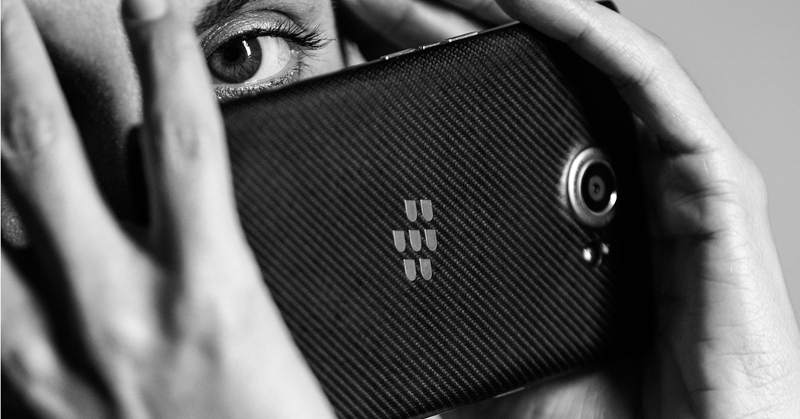 One of the major conveniences smartphones have brought to the market is the ability to capture pictures anytime, anywhere. Not just any pictures, but HD images – which means that, as the technology gets even better, it will undoubtedly continue to affect digital camera sales. Many of you probably have an old camera whose capabilities have now been surpassed by your smartphone. If you have a DSLR, like me, you probably forget it at home sometimes; but I will tell you one thing: I never forget my BlackBerry.
And that's ok, because the PRIV boasts an impressive 18-megapixel, dual-flash camera and now supports slow-motion video. Even the best photographers know that image editing is key to making good pictures great, so let's take a look at some amazing apps available on the Android-powered PRIV in the Google Play store to make your favourite photos look even better, from capture to edit to share.
The name "Adobe" and the word "editing" go perfectly together. Over the years, Adobe's Photoshop Express application has advanced greatly during its migration from desktop to mobile. Use automatic fixes and filters to quickly enhance any photo. Remove red eye and pet eye (you know, those glowing demon eyes!). Choose from over 20 filters with the ability to control intensity. Use simple slide controls to adjust clarify, contrast, exposure, highlights, shadows, temperature, tint, sharpen and vibrance. Notice some spots, dirt or dust? Not a problem! Fix them using the blemish removal tool. Add a border and share with your friends. Take a look at the job my colleague did, and I'm not talking about his broken foot!
| | |
| --- | --- |
|   |   |
| Original | Edited with PhotoShop Express |
In many cases, it's best to focus on one thing and do it very well. This powerful photo editor does just that. With one-touch auto enhance, this comprehensive photo editor transforms your favourite photos into works of art. Like art? Create a collage with the built-in feature. Use it to crop, rotate and straighten your image to get it just right. Adjust brightness, contrast, colour, temperature and saturation. Once finished, share with your family and friends and bring smiles to those around you.
Sometimes adding filters is just not enough. Get more with PicsArt. Capture photos and make them amazing using hundreds of tools, filters and effects. This app has it all, including digital drawings and paintings. Use text and image overlays to create stunning images. What sets PicsArt apart is its community of talented individuals. Whether you are an amateur or professional, this community has something for you. Need inspiration? Check out what's trending and follow the artists who inspire you. Share your creations with the community to connect with like-minded individuals. After you've had some practice and received some feedback, compete in weekly photo-editing contests to see how far you've come in beautifying the world.
Retrica (capture/edit/collage/share)
This highly ranked photo app is loaded with filters. With over 100 filters to choose from, your options are endless. Use the retro filter to make pictures look like old family photos. The app's simple use, with the power of live filters, makes for some fun photo sessions. Live filters allow you to see how an image, such as retro, will look before capturing the moment. Other features include collage, stamp (for decorating), timer (for hands-free) and exposure, which limits light, just like a DSLR. Once your images are ready, you can share on various social channels right from the app, including a secret sharing option.
This playful app gives you everything you need to capture, edit and share your favourite photos. Complete with timer, mirror mode, level and grid, the perfect photo is only a snap away. Use live filters and the beauty feature to capture a stunning selfie. If your expression isn't enough to convey your message, add some text to get your point across. Create wonderful collages, adding a special touch with brushes and stamps. Share your work of art instantly on Facebook, Instagram or other social sites.
Whether you are an amateur, professional or somewhere in between, using the powerful camera of the PRIV with these apps is bound to provide some inspiration. Download these apps, try out the features and see what works for you. The best part of it all is sharing moments with those you love. So next time you are out, stop, take a look around and capture the moment.
Other apps to check out
With nearly 2 million Android apps available in Google Play, it can take time to find the apps you want. Check out the following reviews of some of the top apps available for your PRIV:
FINANCE & SHOPPING
Amazon Shopping
Banking Apps
Suretap
MUSIC & ENTERTAINMENT
Apple Music
Entertainment Apps
Gameloft
Instagram
Spotify
PERSONAL APPS
Fitness Apps
Smart Thermostats
Weather Apps
PRODUCTIVITY & BUSINESS
Encircle
Essential Android apps
Microsoft Office
Messaging apps
Polaris Office for Good
Thompson Reuters
Salesforce
Slack
TRAVEL & TRANSPORTATION
car2go