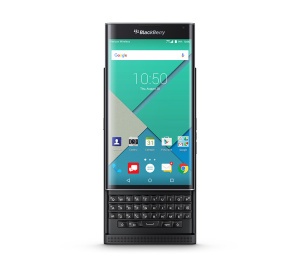 At this year's Consumer Electronics Show, we announced that PRIV by BlackBerry, at the time supported exclusively by AT&T, would be coming soon many more carriers in the United States. Shortly after that announcement, PRIV launched on T-Mobile, in addition to being made available in global markets such as the Netherlands, Italy, Spain, France, Australia, India, South Africa, and Nigeria.
Today, we're happy to announce that the third of the Big Four U.S. carriers will begin selling our first secure Android smartphone: PRIV is coming to Verizon, America's Better Network.
You can purchase your PRIV online starting March 3 (where it's gotten a perfect 5/5 from reviewers) or in stores March 11, for as low as $30.00 per month on a 24-month device payment plan.
In addition to its superior 4G LTE network, Verizon offers several extra features to sweeten the deal for anyone considering them as a carrier. First, activating a new PRIV on Verizon Plan XL or larger will net you 24 GB of bonus data a year, for life. Better yet, if you switch to Verizon from a discount provider or one with a poor network, you're eligible for up to $650 towards your old contract.
PRIV will also be available for Verizon enterprise customers. Upgrade to BES12 as you deploy PRIV in your organization, and enjoy everything you've come to expect from BlackBerry and Verizon – with the added benefit of the Android application ecosystem. See how BlackBerry, Verizon, and Android can make your organization more efficient, productive, and secure.
To learn more, read Verizon's official press release. And if you're looking for details on when PRIV might become available in your region, you can check out our global availability blog.