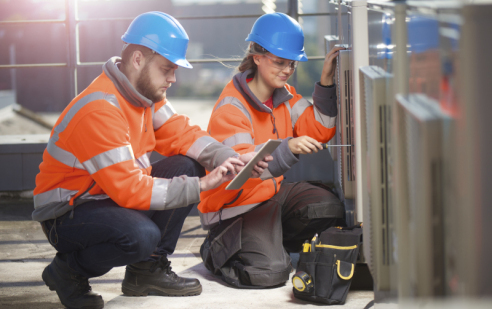 Traditionally, if you wanted to provide remote workers with access to internal applications, you'd deploy virtualized desktop infrastructure, or VDI. Using a solution such as Citrix or VMware, you'd create a temporary virtual computing space accessible via a remote connection. Unfortunately, though still a great technology, VDI's time has passed. As I noted in a previous piece, it's a relic of the client-server era, an artifact from a bygone age.
That isn't to say that the purpose VDI served is now redundant, however – and that's why it's being supplanted by new technology.
At BlackBerry, we've seen a great deal of interest from customers who need to deploy applications to business partners, independent agents, contractors or remote employees. Among them, the common thread was that VDI is ill-suited to do so: expensive to deploy, complicated to maintain, and difficult to manage. Instead, organizations want to build rich, modern HTML5-based web apps while maintaining the security and control that was VDI's hallmark.
That's why we created the BlackBerry Access Secure Browser (formerly known as Good Access), recently updated as part of Good's integration with BlackBerry. A containerized browser that enables your users to securely access corporate intranet and web applications on desktops and tablets, Blackberry Access is designed for a more modern enterprise, with multiple form factors, a focus on agility and a demand for ease of use. Here are a few ways it blows legacy solutions like VDI out of the water.
1. Low TCO
The back-end servers required to maintain VDI are incredibly pricey to buy and run, to say nothing of the software licenses and VPN licenses they require. These expenses alone are burdensome enough without the layers of complexity added by even a mid-sized VDI instance, which can require as many as 19 separate components working in tandem to properly function.
Rather than relying upon a cumbersome legacy back-end, BlackBerry Access allows organizations to deploy HTML5 apps in a fully containerized browser across form factors. Thanks to its web-based architecture, it's both simple and resource-light, with none of the unnecessary complexities and costs of VDI. Because of this, one customer saw a 50% cost reduction when it switched from VDI to BlackBerry Access.
2. Suited for Modern Use Cases
The majority of VDI solutions are built to be used on via fairly heavyweight clients on a desktop or laptop. As a result, they cannot be adapted to today's application architecture or emerging endpoints without considerable difficulty. And even in the event that your organization does manage to make VDI play nice with your full device fleet, there's no guarantee the user experience will be a pleasant one.
Because BlackBerry Access is a secure browser constructed on Google's Chromium Framework – and because internal apps are coded in HTML5 – it offers a consistent, modern user experience, with no need for a resource-heavy VDI client.
3. High Security, Low-Risk
Good has long been a market leader in the enterprise security space and was the first company to develop working containerization technology – BlackBerry Access reflects this leadership.
Built on the BlackBerry Dynamics platform (formerly known as Good Dynamics), the browser makes use of device-independent containerization. Even if a device is compromised, the sensitive information and applications it can access will be locked off from the attacker. In addition to containerizing its apps, BlackBerry Access protects data, configuration and credentials with industry-leading encryption both in-transit and at-rest.
4. Ease of Use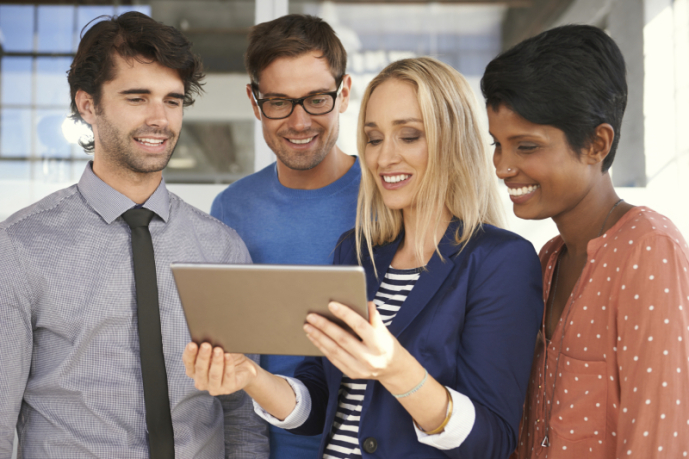 For end users, BlackBerry Access provides a user experience that's both seamless and intuitive. Built for VPN-less access, it makes use of a simple login process with full support for single-sign-on authentication and the option for persistent credentials. Furthermore, it uses only outbound ports, meaning there is no need to compromise security or poke holes in firewalls.
BlackBerry Access is also easy to use for IT: employees need only download the app to start using the browser, and businesses can choose between an on-premises or cloud deployment. Both deployment options integrate a web interface through which administrators can exercise fine-grained control over the browser, deploying apps, granting access and rescinding access as necessary. Finally, it's lightweight – there are no complicated hardware installations and no additional components to maintain.
BlackBerry Access is simple to use for people on both sides of the control panel.
5. A Productivity-First Approach
At BlackBerry, we've always maintained that convenience and productivity shouldn't take a backseat to security. That's why BlackBerry Access – in addition to being an essential component of the recently announced BlackBerry Enterprise Mobility Suite (formerly known as Good Secure EMM Suites) – is fully integrated with BlackBerry Work, formerly known as Good Work, our all-in-one collaboration tool. With services to allow employees to access documents, initiate IM sessions and share files on the go with ease, BlackBerry Work enables your staff to work productively without having to worry about compromising sensitive data.
You can learn more about how BlackBerry Access works in the webinar Blurred Lines: Windows 10 PC and Mobile, hosted by myself and my colleague Sriram Krishnan. 
And if you'd like to learn more about about BlackBerry Enterprise Mobility Suite and all the ways it can help you enable secure workforce mobility, go Hands-on with BlackBerry Enterprise Mobility Suite in our live-demo webcast. Be sure to also watch Introducing BlackBerry Enterprise Mobility Suite for more information on what BlackBerry and Good can do for you. Finally, if you're interested in finding out more about the current EMM landscape, check out Making Sense of the EMM Alphabet Soup – a detailed look at MDM, MAM & MCM on Tuesday, April 19, 2016 at 11:00 AM EDT.