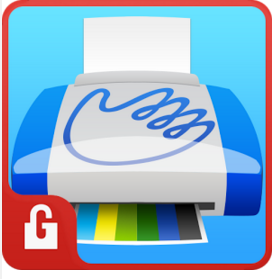 Being able to print from a mobile device is a powerful efficiency tool. Think about how many times you've shut down your computer, remembered something you need to print, then had to start the computer up again. You're then spending time booting up, logging in and searching for the file. Can't find it? Now you're spending more time browsing through your emails or collaboration tools for it. If only you could've sent it off to print straight from your smartphone, all while continuing on your day.
While the 5.5-inch display of the PRIV is a big, crisp window to view your documents, sometimes you need a hard copy. This is where wireless printing comes in handy, helping you print with little effort, on the go. Imagine printing off a meeting agenda while on your way to the meeting, or even printing a report for your boss while you're traveling between client appointments.
There are so many ways that printing from your mobile device can make your life easier. The trick, however, is finding the right solution to host your wireless printing needs – something that both provides security and is as easy as printing from a computer.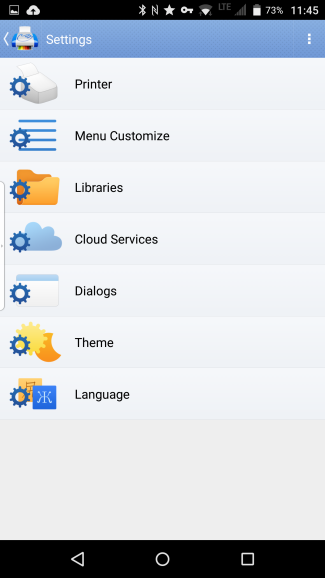 If you're a Good Technology Mobile Device Management user, PrintHand for Good is your answer. The app, made to function within the Good Technology MDM platform, allows you to securely print to a printer within a private cloud environment. You can send the document to a printer over WiFi or your carrier network, whether your device is provided by your employer or owned by you.
Here's what you can print with PrintHand for Good:
Microsoft Office documents (DOC, XLS, PPT, PDF, TXT)
Images and photos
Emails and attachments
Web pages
Calendars, call logs, text messages
Files from Google Drive, Dropbox, OneDrive, Box, SugarSync
Content from other Good applications compatible with printing
Content from non-Good applications via standard printing menu
and a lot more
If you're concerned about the privacy and security of the files in transit from your smartphone to the printer, rest assured that every job in the queue is locked down tightly with AES technology with 256-bit key encryption. Printing on the receiving end is also secured, as approval options can be set on the print jobs. No files or emails with attachments are sent during the process, only encrypted print jobs. After all, what's the point of having a secure, remote printing app if someone can just walk off with warm papers of private data?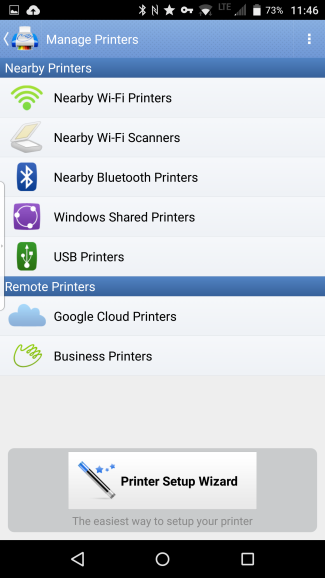 If you have more than one supported printer in the organization, the PrintHand for Good mobile app allows you to manage the printers and select which one you want to use. You can also select which pages to print, which paper type or tray to use, the print quality and other options you're accustomed to selecting from your printer.
With PrintHand Mobile Print Premium you can also print to a private cloud from non-Good devices – mobile, laptops, desktops – from anywhere in the world to wherever the physical printer might be. Your location? Irrelevant.
The PRIV by BlackBerry takes the security offered by PrintHand several steps further. BlackBerry secures Android like never before, with an aggressive Android patching strategy, DTEK privacy and a hardened Linux kernel and advanced protection against rooting. User data is also encrypted using a FIPS 140-2 compliant cryptographic engine. Between the PRIV by BlackBerry and PrintHand, your files are in good hands (and Good's hands too).
Other apps to check out
With nearly 2 million Android apps available in Google Play, it can take time to find the apps you want. Check out the following reviews of some of the top apps available for your PRIV:
COMMUNICATIONS
BBM & Other Top Messaging Apps
Skype
Tango Networks Communicator
Voxer
FINANCE & SHOPPING
Amazon Shopping
Banking Apps
Suretap
MUSIC & ENTERTAINMENT
Apple Music
Easter Holiday Apps
Entertainment Apps
Gameloft
Instagram
Spotify
PERSONAL APPS
Fitness Apps
Smart Thermostats
Photo-Editing Apps
Weather Apps
PRODUCTIVITY & BUSINESS
BlackBerry Developer Elite Apps
Encircle
Essential Android apps
Microsoft Office
Messaging Apps
Notate for Good
Polaris Office for Good
Thompson Reuters
Salesforce
Slack
SmartOffice 2 for Good
TRAVEL & TRANSPORTATION
car2go
If you want to know more about PRIV, check out what our fans are saying, look at the official PRIV product page and watch our how-to demos. If you are wondering where you can get your hands on a PRIV, check out our availability blog. Many carriers such as AT&T in the U.S. and Rogers and Bell in Canada are also offering PRIV at new, lower prices (as low as $299.99 on two-year contract in Canada or $21.34/month with zero down at AT&T).