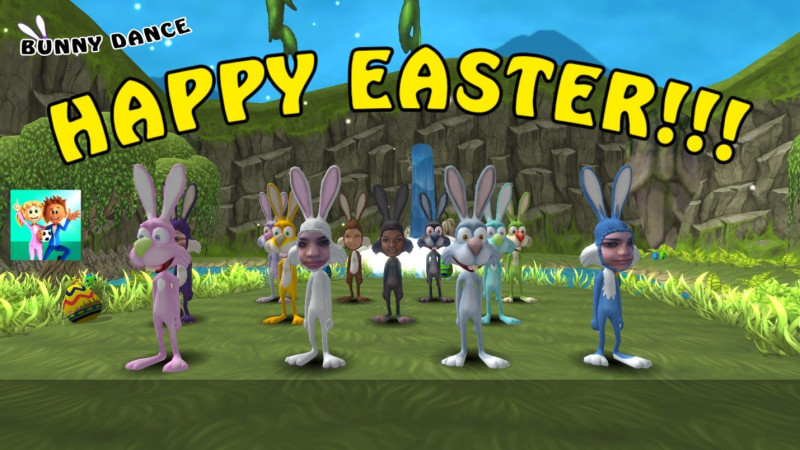 For those celebrating Easter, you're probably preparing to get together with family and friends for big meals, egg hunts and creating some great memories. You'll also want to check out this list of great Easter-related apps available on your PRIV by BlackBerry from the Google Play store.
Eggs are an important symbol of Easter, as they represent rebirth of nature and the promise of new life. And Easter is the perfect time to indulge in crafts, including decorating Easter eggs. Easter Egg Hunt will keep your kids entertained, as they can not only decorate virtual Easter eggs with paint and stickers, but hide the eggs for some happy hunting.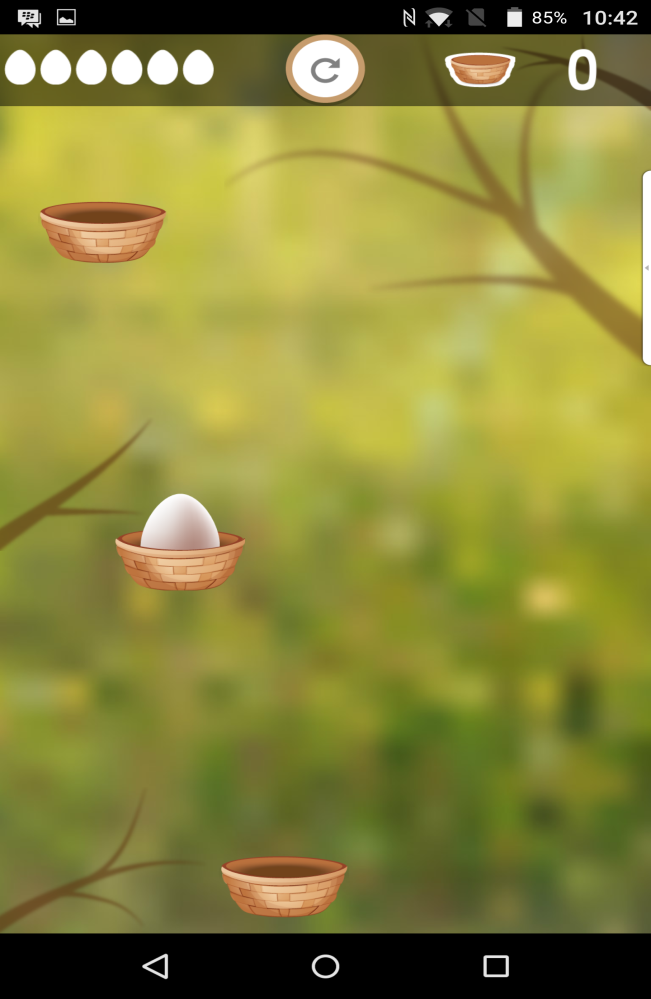 If you'd rather play games with eggs than decorate them, here are some options for you. Easter Egg Toss is a game where you toss eggs to moving baskets, unlocking new levels as you succeed. This game is both very challenging and addicting! (See the screenshot at right to see what it looks like.)
If you are a Candy Crush fan, check out Swipe Easter Eggs. This simple match-three game is filled with colorful eggs. Simply swipe the Easter eggs to collect Easter egg chains, get high scores and clear the target in each level.
If you are fond of clicking and sharing selfies and pictures, check out Easter Bunny Yourself – 3D Fun. This goofy app allows you to transform you and your friends into Easter Bunnies! Select a song to make a dance video and share it with family and friends for a big laugh. This is a perfect way to uniquely share Easter greetings (see the screenshot at the top of this post).
Also, AppTurbo is busy playing the Easter Bunny for PRIV by BlackBerry and other Android smartphone users this week; its App of the Day Easter Special offers you an ad-free premium app each day until March 28th. Make sure to download the App of the Day Easter Special app now on your PRIV and check it daily for awesome new Easter apps. You can also use App of the Day and App of the Night to get some great apps throughout the year. App of the Day is a premium app downloader that unlocks some premium app features for you and offers a free app each day, while App of the Night selects a cool app for you each night. No more endless searching for your next favorite PRIV app through Google Play; just download these apps so you don't miss out.
Add a little more fun to your Easter holidays by trying out some of these cool apps on your PRIV and sharing the smiles with your friends and family.
Other apps to check out
With nearly 2 million Android apps available in Google Play, it can take time to find the apps you want. Check out the following reviews of some of the top apps available for your PRIV:
COMMUNICATIONS
BBM & Other Top Messaging Apps
Skype
Tango Networks Communicator
Voxer
FINANCE & SHOPPING
Amazon Shopping
Banking Apps
Suretap
MUSIC & ENTERTAINMENT
Apple Music
Entertainment Apps
Gameloft
Instagram
Spotify
PERSONAL APPS
Fitness Apps
Smart Thermostats
Photo-Editing Apps
Weather Apps
PRODUCTIVITY & BUSINESS
BlackBerry Developer Elite Apps
Encircle
Essential Android apps
Microsoft Office
Messaging apps
Notate for Good
Polaris Office for Good
Thompson Reuters
Salesforce
Slack
SmartOffice 2 for Good
TRAVEL & TRANSPORTATION
car2go
If you want to know more about PRIV, check out what our fans are saying, look at the official PRIV product page and watch our how-to demos. If you are wondering where you can get your hands on a PRIV, check out our availability blog. Many carriers such as AT&T in the U.S. and Rogers and Bell in Canada are also offering PRIV at new, lower prices (as low as $299.99 on two-year contract in Canada or $21.34/month with zero down at AT&T).