Efficiency and loss-prevention are keys to profitability for trucking companies, which are gaining a new way to boost productivity with the introduction of BlackBerry Radar today at the Mid-America Trucking Show. BlackBerry Radar is an end-to-end, Internet of Things (IoT)-based system that monitors the location of trailers and containers and delivers timely, actionable data to transportation managers via a secure, online portal. The portal is accessible from practically any location on any smartphone, tablet or computer. The system optimizes usage of trailers and shipping containers, improves on-time delivery and lets operators generate more revenue per trailer.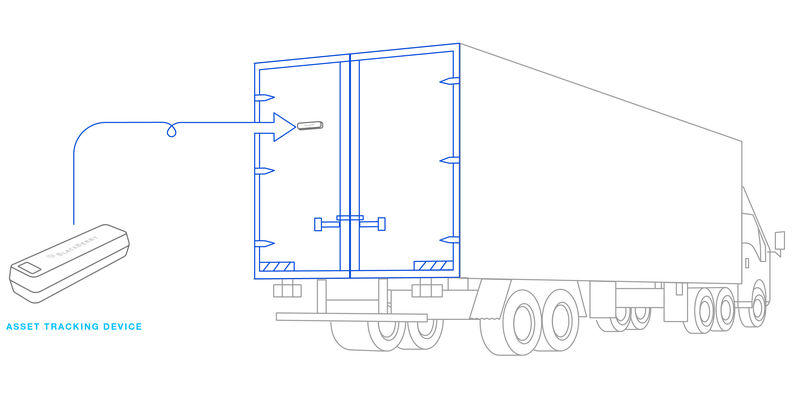 The BlackBerry Radar asset tracking device mounted to a trailer
Unlike previous-generation truck tracking technologies, BlackBerry Radar takes only minutes to install and immediately generates rich, real-time information in an intuitive, easy-to-read user interface. Operations managers, load planners and dispatchers can use BlackBerry Radar's data to determine where their trailers and shipping containers are located, how they're being used and identify (and prevent) potential opportunities for theft or drains on efficiency.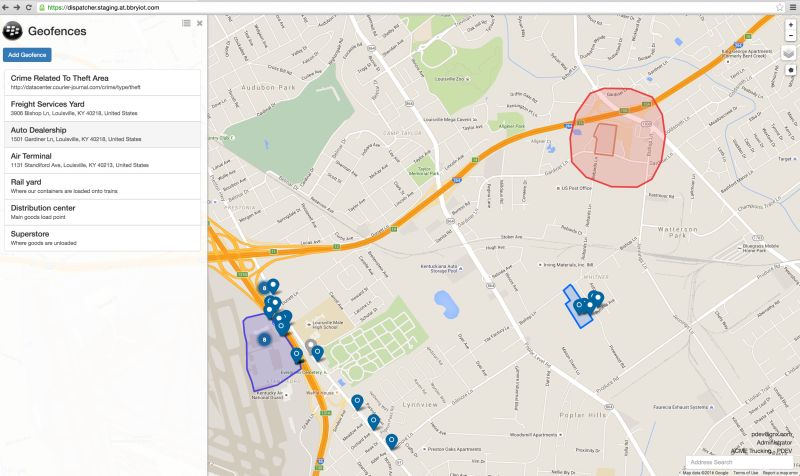 A screenshot of the BlackBerry Radar demo at the Mid-America Trucking Show gives a list of geofences the dispatcher is monitoring
In addition to monitoring a truck's location via GPS, BlackBerry Radar can send custom, real-time alerts about events such as when a truck has crossed a user-defined geofence or when a trailer door has opened or closed. It also monitors temperature, humidity and the presence of cargo to check for problems that might increase the risk (and expense) if shipments are damaged or lost. It can also automatically notify warehouse staff of a trailer's impending arrival so they're ready to load or unload it when the truck gets there.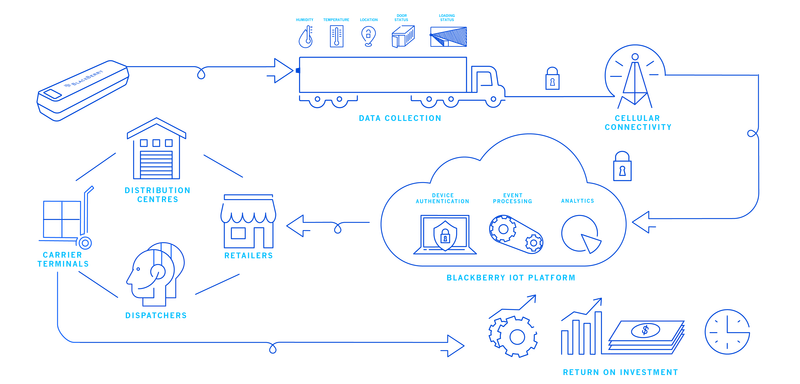 The end-to-end BlackBerry Radar asset tracking solution
BlackBerry Radar is a secure, cloud-based solution, which means there's no need for companies to invest in costly IT infrastructure to use it. As Derek Kuhn, Senior Vice President, BlackBerry IoT, says, "because BlackBerry Radar is cloud-based, it offers the ultimate in convenience. All you need is a smartphone, tablet or computer equipped with a web browser, and you can access information for real-time decision-making – wherever you are, and whenever you need it."
While the data is easily accessible to authorized users, companies can be certain that their data is secure because BlackBerry Radar encrypts all transmitted data and authenticates device and cloud endpoints.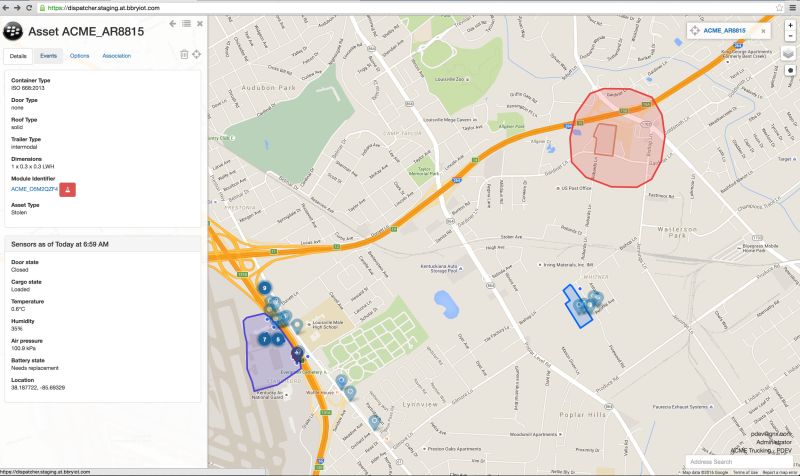 A screenshot of the BlackBerry Radar demo that shows a detailed view of a trailer
BlackBerry unveiled Radar at the 2016 Mid-America Trucking Show, noting that it's been working with select trucking and private fleet companies to pilot the technology, and that it will become generally available in summer 2016. BlackBerry Radar's extensible architecture and rich application programming interfaces (APIs) will help developers to create an innovative, vibrant ecosystem of applications for the trucking industry.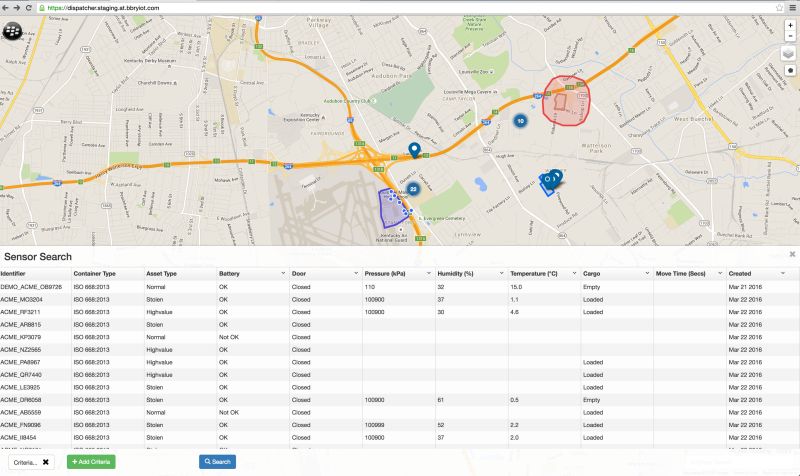 A screenshot of the BlackBerry Radar demo that provides a list of trailers and the status of their sensors
Precise, real-time tracking of freight as enabled by IoT is "a new gold standard" in the freight industry, said Andy Castonguay, Principal Analyst, Machina Research. "BlackBerry Radar's cloud platform and innovative tracking device support these needs with a global end-to-end solution that leverages BlackBerry's market-leading security, low-power solutions and knowledge of cloud-based platforms. From a user standpoint, the end-to-end service design critically removes much of the complexity associated with the implementation and usage of IoT solutions that are common in today's market."
View photos and videos of how BlackBerry Radar works on BlackBerry IoT's Flickr page. And, for more information about BlackBerry Radar and the BlackBerry IoT Platform, visit blackberry.com/internet-of-things.