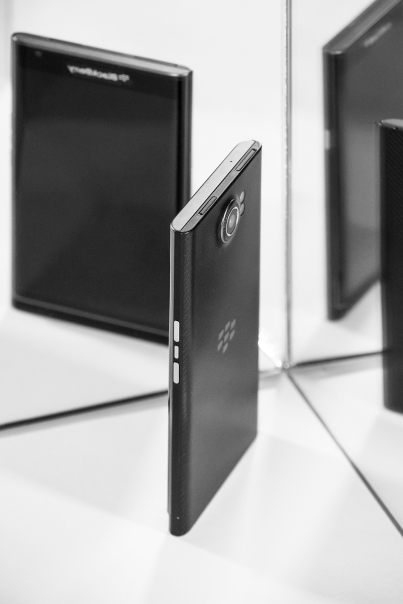 PRIV launched last week on Verizon in the U.S. and with carriers in Israel, while continuing to turn the heads of our media friends. It was recently recognized by Business Insider as one of the top 20 smartphones for 2016 (as were our BlackBerry 10-based Passport and Classic devices).
Toby Shapshak from Stuff magazine calls the PRIV both "excellent" and "impressive." "BlackBerry has captured the best of their operating system – the messaging hub, its excellent predictive texting and security – and built their renowned security into Android." Shakshak also calls the slide-out keyboard "clever" and appealing to fans, and the PRIV's security "powerful."
Meanwhile, Chuck Miller from the Albany Times-Union newspaper also delights in the "PRIV's superior security features…Chuck like lots." He's also happy with PRIV's privacy-protecting features such as DTEK.  "Dealing with telemarketers and robocallers and spambots," he writes. "PRIV may have my solution to that little issue (rubbing hands together and laughing maniacally)."
Finally, one of our fans wrote an article, 'Why I Won't Give Up My BlackBerry,' that we found on LinkedIn. Magnus Jern is President at London-based mobile services company, DMI International, and also an experienced entrepreneur and investor. Jern writes his relationship with BlackBerry has "been a love affair since I first got my blue Blackberry in 2004 (the 6720 with a chrome screen which I'm definitely not nostalgic about)."
Jern just recently made the switch to PRIV. Prior to PRIV, Jern carried 3 phones: a BlackBerry for work, and an iPhone and Samsung for his social life.
Jern's always preferred BlackBerry devices for productivity, citing the "lightning fast" email and calendar, full-day battery, one-handed use, "robust" hardware that "has never failed me in the last 5 years," and many other factors for work.
However, Jern says, "With a big screen, a keyboard and running Android available since December there might be an-all-in-one-device [in his PRIV]"
More than 110 commentators shared their thoughts on Jern's blog. Below's a sample: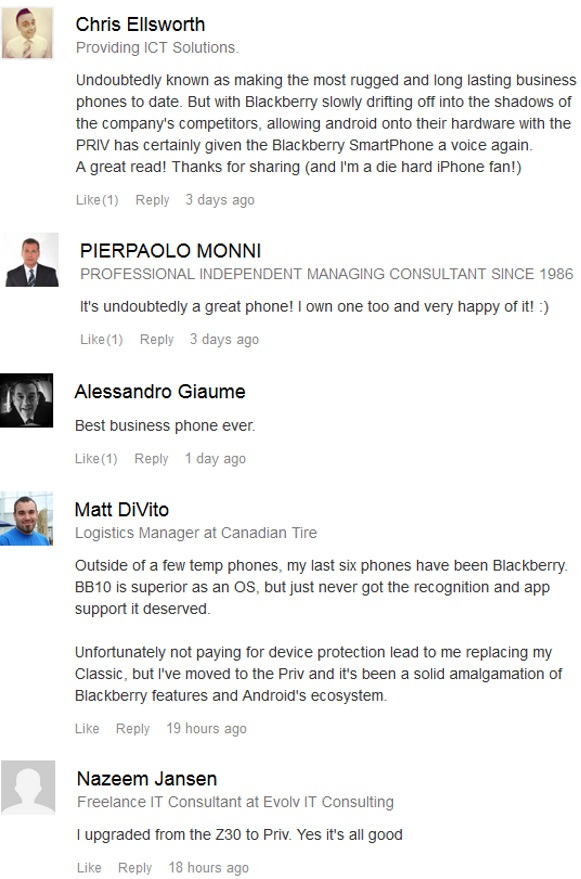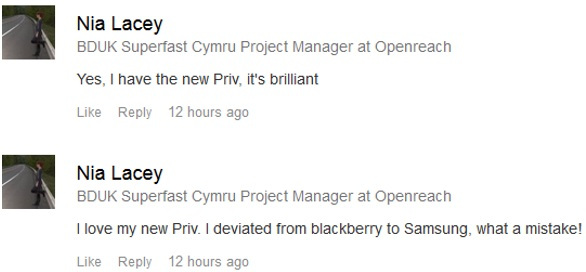 I'd be remiss if I didn't add some recent positive comments on Twitter, too.