Recently, I outlined the key steps in emergency communications for human resource leaders in an article I was asked to write for People + Strategy magazine. While writing the article, it occurred to me just how much the HR role has transformed in recent decades.
Guest post written by Karen Garavatti, AtHoc Senior Director of Human Resources, originally published on the AtHoc blog.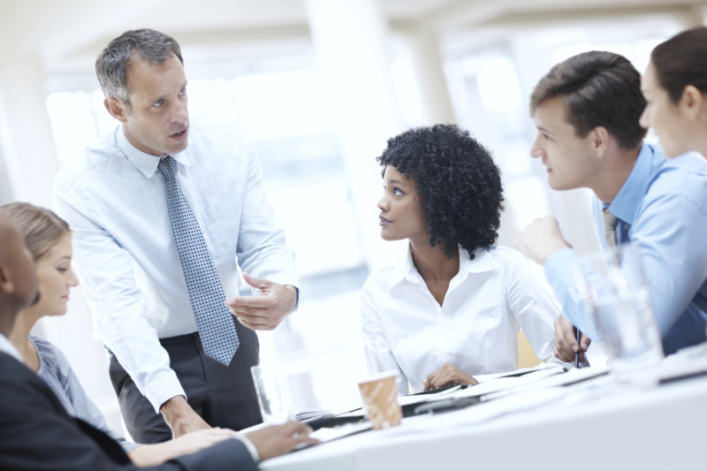 In addition to creating and managing a completely new talent ecosystem, HR professionals must now be mindful about their deeper role protecting their people. Simply checking that the fire alarms work and that the OSHA requirements are met is inadequate in today's workplace. We are bombarded with stories from the news about workplace violence and natural disasters. Such incidents not only threaten individual lives at work but also the security of a company through business interruption, regulatory fines and regulation.
If you look at your organization's to-do list, "increase profits" and "raise customer satisfaction" will be high on the list. Where does an item such as "improve employee safety in an emergency" fall? It's becoming increasingly evident that such emergency planning is becoming more than essential to an organization – getting it right is a top priority for employees, new candidates and customers.
This is the reason a strategic crisis communication plan is so important. HR must partner with leaders throughout the firm to develop, refresh and execute a modern crisis plan appropriate for the business.
Communication: The Essential Tool for Leading Through Crisis
When a crisis strikes, it can be a challenge to reach even the most essential personnel. A recent survey revealed that on average an enterprise requires 16 key employees to enact an emergency response plan, and reaching even 80% of those individuals requires between one and two hours.
Communication among employees has to be faster. New technologies are emerging, such as BlackBerry's AtHoc, that enable organizations to quickly communicate and collaborate securely with employees in times of crisis across a diverse set of endpoints, including mobile devices, desktops, digital displays, radios, IP phones, sirens, fire panels and speakers. Such a powerful communication tool has uses beyond emergencies, helping management contact all employees anytime immediate notification or action is required.
Critical Questions for Emergency Preparedness in HR
As you plan your emergency communication strategy, here are the key questions you should ask of yourself and the team:
How do you make a case for strategic crisis planning?
HR needs metrics and analytics to make the case for improving the organization's emergency communications capabilities. The fact is that the longer it takes to inform employees about an emergency situation, the longer it takes to resolve the situation with resulting increases in the cost exposure of the incident. In addition to the actual salary waste of paying employees for time they aren't working during an emergency, the network outages that can result from emergencies (and employees unable to resolve the issue) average $5,600 per minute for enterprises.
Who should join the crisis communication team?
A designated HR staff member should act as a team leader, building a team across legal or compliance, security, emergency planning coordinators, IT and members of different corporate divisions.
If we had an emergency right now, what communication methods would we use to alert all our employees?
The most important thing a crisis team can do is evaluate where you currently stand with regard to crisis communication. Consider the tools and methods you use to communicate and collaborate with employees.
What is the end goal?
Each company will have a different mix of results they hope to achieve from their crisis communication system. A goal to consider might be to "reach 90% of employees within 10 minutes," or "create a central authority for alerting activities."
For a full step-by-step guide on creating an emergency communication plan, read my full article in the Winter 2016 issue of People + Strategy Magazine, A Practical Guide to Emergency Communication.
For more on crisis communication planning and other enterprise topics of interest to you, visit BlackBerry Enterprise Webcast Central to view our free webcasts, including Crisis Communication. Is Your Community Ready?