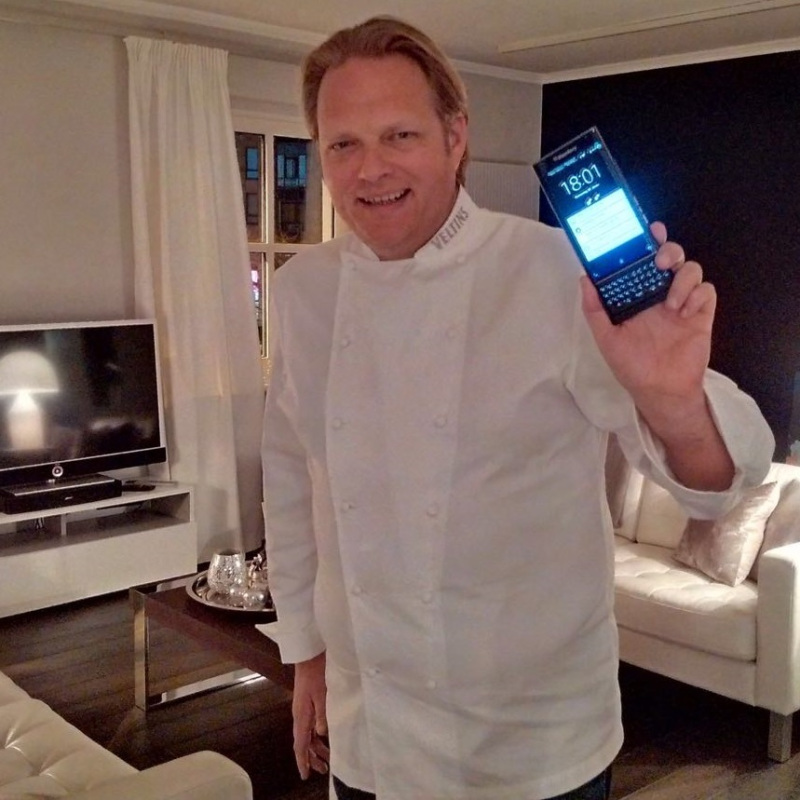 When his restaurant, Goldener Anker, was awarded a Michelin star, making him the youngest chef of a Michelin award-winning restaurant, Björn Freitag was just 28. Freitag is also a popular cookbook author and is well known across Germany for hosting and appearing on numerous food and cooking TV shows.
He's also the team chef for FC Schalke 04, one of the most popular football teams and multi-sports clubs in Germany, with a stored history dating back to 1904.
Björn has also been an avid BlackBerry fan for years, and recently switched to our newest smartphone, the Android-powered PRIV. We caught up with him recently to learn about his busy life and get his opinion of PRIV.
Björn is in good company among BlackBerry fans. He shares his love for the PRIV with this bestselling author and pastor, these twin fashion moguls, this consulting firm CEO, this TV presenter, this entrepreneurial lawyer, this teenaged tech CEO, this international sales exec, this Irish tech blogger and entrepreneur, this aerospace engineer, and this insurance manager.
He also shares his passion for the brand with this Hollywood actor, this rising NBA star, this life-saving oncologist, these world-champion athletes, this Las Vegas music promoter, this young entrepreneur and even high-powered media personality Piers Morgan.
BlackBerry: As a celebrity chef and restaurateur, you appear to have a very busy lifestyle. What's it like?
Björn: I'm constantly on my feet: when I'm filming, in my restaurant, and as the team chef for Bundesliga football club Schalke 04. I generally have to plan everything meticulously, as there's no room in my schedule for mix-ups. That's why I need a smartphone that I can always rely on and that lets me access my appointments quickly.
BlackBerry: When did you start using a BlackBerry device?
Björn: My own wife [model and TV presenter Anna Groth, who he's been with since 2010] has hardly ever seen me without my BlackBerry. I had several different models – including the Bold and the Curve – before the PRIV, which I currently use. I've always found the keyboard very handy, as it allows me to type quickly and accurately.
I bought my first BlackBerry about 10 years ago. In those days, I used it only for email. I used a smaller cellphone for text messages and phone calls, simply because back then it was still cool to use tiny devices. Eventually a friend told me that having two cellphones was idiotic. He was right, of course! But at that point, clamshell cellphones were considered state of the art. If I had known that eventually all cellphones would be as big as my BlackBerry, I would never have decided to carry around two phones!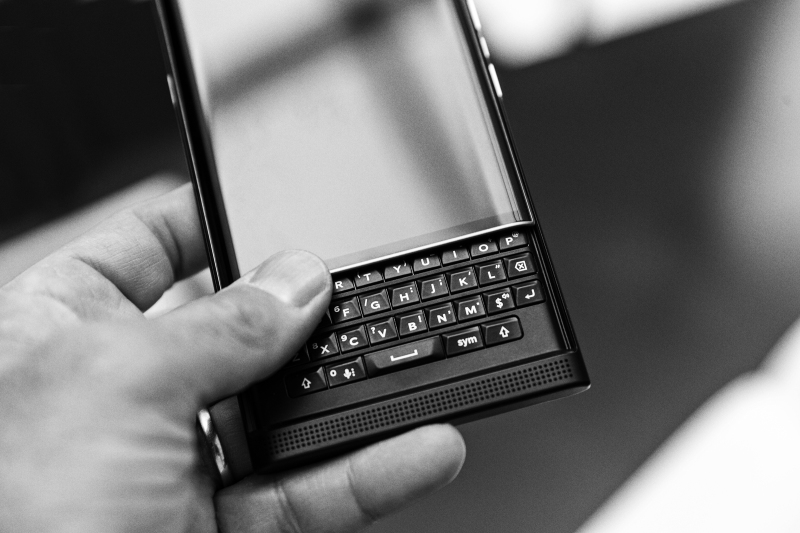 BlackBerry: You've been using PRIV now for a few months. What features have you used the most?
Björn: The PRIV has all the features I expect from a smartphone. It sits comfortably in the hand and has a large screen. The keyboard, which is hidden behind the screen, allows me to type my messages really quickly. Furthermore, the trackpad functionality makes it easy for me to scroll through long texts without my fingers hiding the keyboard.
I also like the fact that I can charge the PRIV quickly. As I'm always on the go and use my phone to make almost all my arrangements, my BlackBerry is in constant use. So it's essential that I can charge my cellphone on set and know that after a couple of takes, the battery will be full again.
[But the features] I like most about the PRIV include its long battery life and its high-performance processor. Meanwhile, the BlackBerry Hub gives me a great overview of all incoming messages, but also lets me decide myself which messages are marked as priorities. It's easy to set up a reminder for those messages I don't have time to read right away. I can even specify when and where I want to receive reminders. This ensures that I never miss appointments.
BlackBerry: What's your opinion of PRIV's hardware design?
Björn: What I like most about the PRIV is the design and the size of the smartphone. It's also easy to use, and as the back of the phone is made of high-quality material, it sits perfectly in the hand. The curved screen looks really sophisticated, and it always shows me the current battery level when I'm charging the smartphone. I can also open the Productivity Tab on the screen. This tab displays things like upcoming appointments and my latest messages and tasks. As a result, my smartphone has become even more like a pocket-sized personal assistant.
When you want to use the keyboard, you simply push the screen upward with your thumb. I especially like the integrated trackpad. By swiping across it, I can quickly jump into the text of a message, to give just one example, without having to swipe across the display screen. There's also a virtual keyboard, so you can use both! I find this really handy.
Despite the very large screen, I can fit the phone into the pocket of my pants. The BlackBerry PRIV has an outstanding camera that allows me to take razor-sharp pictures which I like to share with friends and my wife.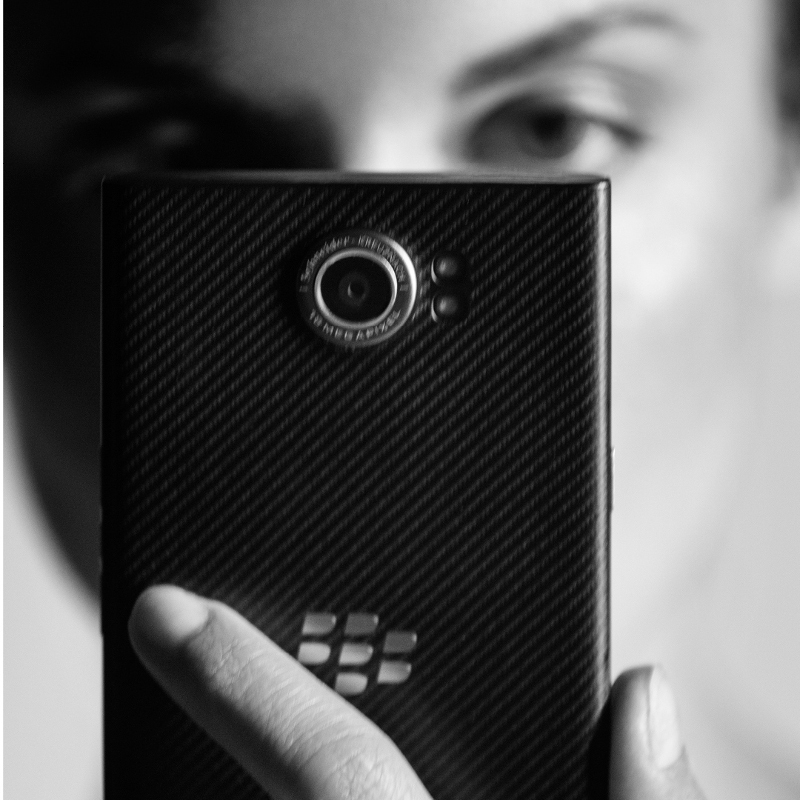 BlackBerry: What do you think about PRIV's security features? Is security a priority for you?
Björn: Needless to say, it's very important to me that my smartphone is secure, as I use it both for work and in my personal life. I want my data to remain mine! This is also important to me as I'm a public figure. I want to be able to decide what information about me is made public. That's why I use apps that help me to protect my smartphone from viruses. There's a range of programs that you can download for your Android system.
As I have had a few different BlackBerry models in the past, I'm particularly pleased that BlackBerry's DTEK app is now available. This means that everything comes from the same producer. I've had good experiences with it so far; I haven't been affected by data theft yet. In addition, the DTEK app is very transparent, showing me what apps are accessing what data and where security risks may emerge.
Of course, the fact that political leaders are BlackBerry users increases my sense of confidence – and I haven't been disappointed yet.
BlackBerry: You've been a BlackBerry fan for a long time. Why have you stayed so loyal to the brand?
Björn: For me, BlackBerry has always stood for reliability. The devices always feature top-quality workmanship and beautiful design, and they are suitable for business.
Want to learn more about the PRIV? Have a look at what major Android reviewers have to say about the phone, or see what PRIV users say is their favorite feature. You could also read about how it's been listed it as an incredible enterprise productivity tool, watch our how-to demo videos or check out the PRIV's official product page. And if you're ready for your own PRIV, click on our availability blog to see where to get one in your market. Many carriers such as AT&T in the U.S. and Rogers and Bell in Canada are also offering PRIV at new, lower prices (as low as $299.99 on two-year contract in Canada or $21.34/month with zero down at AT&T).