With BlackBerry's purchase of Good Technology in November, we became the single largest EMM provider on the market, with a 20% share according to IDC.  In the months since the acquisition, we've worked hard to integrate the powerful Good Dynamics Secure Mobility Platform (now known as BlackBerry Dynamics) into our own portfolio.
BlackBerry Enterprise Mobility Suite, formerly known as Good Secure EMM Suites is the end result of those efforts, a multi-tiered EMM solution which offers business-class productivity apps with gold-standard security for organizations at any point along the mobile maturity curve (pictured below).
We've already touched briefly on each of the five suites: Secure Management, Secure Enterprise, Secure Collaboration, Secure Mobility, and Secure Content. Today, we'd like to offer a more comprehensive look with a recent webinar hosted by BlackBerry Senior Director of Product Marketing Jeff McGrath and BlackBerry Senior Director of Technical Solutions Todd Berger. Introducing BlackBerry Enterprise Mobility Suites: A New Class of Mobile Productivity with Certified Security starts off with an explanation of the obstacles currently faced by businesses seeking to move up the mobile maturity curve – and how BlackBerry can help.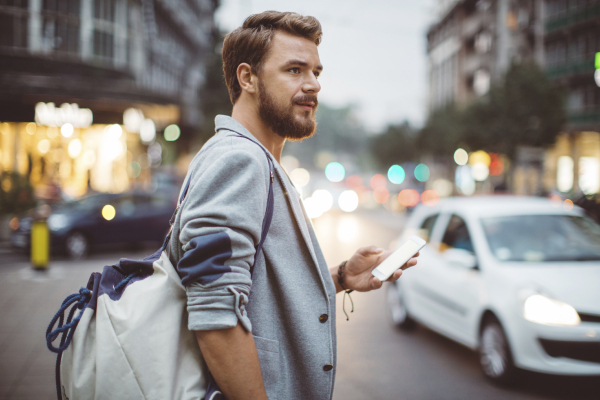 "What we're seeing in the market is that many customers are in the EMM & Messaging stage, still at the beginning of their journey," explains McGrath. "Employees are in the field, execs are always online, they live on their devices and all they really have is email. But employees want more with full mobile collaboration and access to business apps, while the business wants to take advantage of mobilization to accelerate business goals and maximize returns on its investment into mobility."
And that's where BlackBerry comes in. Through its acquisitions over the past several years, the company has, says McGrath, developed a true end-to-end software platform designed to help manage and secure all of a business's mobile communications. BlackBerry UEM (Unified Endpoint Manager, formerly known as BES12), forms the backbone of this platform, and BlackBerry Enterprise Mobility Suite – which consists of BlackBerry UEM, BlackBerry Workspaces (formerly known as WatchDox), and BlackBerry Dynamics, and the BlackBerry secure app portfolio– is only the first step in BlackBerry's plans for mobile enablement.
McGrath then hands the reins over to Berger for an in-depth demonstration of the Suites solution, including the functionality of BlackBerry UEM's new integrated interface, advanced connection and policy controls, the new user workspace, and much more. After the demo, McGrath takes over again with an in-depth exploration of each suite, including components, functionality, position on the mobile maturity curve, pricing, deployment options, and the strong security certifications that back everything up.
"When you really think about these suites, we drive maximum value through your mobility lifecycle, as you move from email to horizontal collaboration, to mobilization of your existing business processes all the way through to 100% mobilization of your constituents – both employees and external users – to achieve full maturity and max ROI," says McGrath. "All apps, whether third-party or custom built, are rolled out with complete data security and encryption – at rest, over the air, in use, and in between apps…we are the secure mobile app platform to grow and run your business on mobile."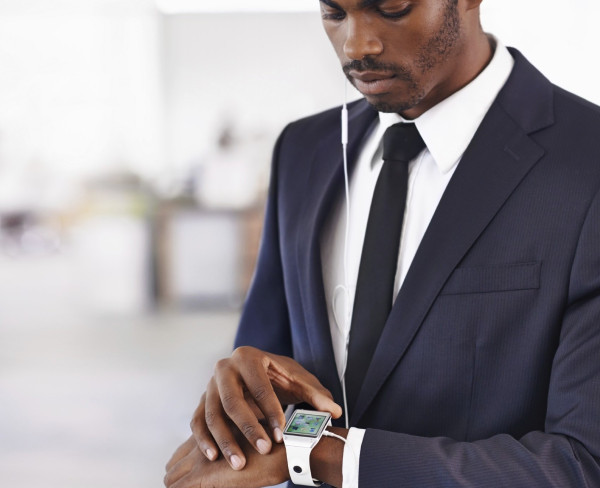 "Where this gets really interesting is when companies hit full maturity," he continues. "Users are accessing apps and data on phones, tablets, PCs, even wearables, and they're accessing applications behind the firewall, in public and private clouds, and leveraging personal clouds. Corporate files are everywhere. In this world of pervasive mobile computing, there is essentially no perimeter. File-level security and tracking becomes critical for IT to securely enable mobile business at scale.
The webinar concludes with a live Q&A session. Questions answered include:
How do current BlackBerry product licenses translate over to the subscription-based BlackBerry Enterprise Mobility Suite (formerly known as Good Secure EMM Suites) model?
Do I need to choose either BlackBerry UEM or BlackBerry Dynamics to manage my Enterprise Mobility Suite bundle?
Is BlackBerry Enterprise Mobility Suite available as a cloud service?
How is BlackBerry Workspaces integrated into the BlackBerry Enterprise Mobility Suite – Content Edition (formerly known as Good Secure Content Suite)?
How do BlackBerry Work (formerly known as Good Work) and Secure Work Space interact with one another?
Want to learn more about how BlackBerry Enterprise Mobility Suite can benefit your business? View the archived presentation here, or check out our recently-updated CIO's Guide to EMM. Be sure to also have a look at our live demo, Hands-on with BlackBerry Enterprise Mobility Suite, and visit the BlackBerry Dynamics website to learn more about BlackBerry's secure mobility platform.
Finally, if you're interested in learning about the current EMM landscape, sign up for our upcoming webinar, Making Sense of the EMM Alphabet Soup – a detailed look at MDM, MAM & MCM on Tuesday, April 19, 2016 at 11:00 AM EDT.