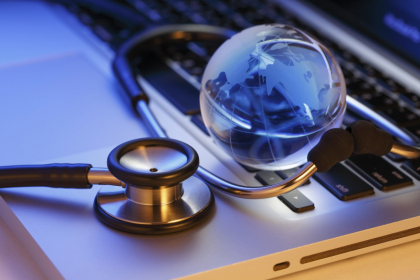 Hospitals are technology marvels. Today we have any number of imaging machines to look inside patients' bodies, wearable devices to track their vital signs and alert us to any deviation from normal ranges, and personalized medicine to ensure that the interventions we prescribe are targeted to each patient's unique biology and genetics. We'll soon have access to nano technology, artificial organs grown with magnetic levitation, 3D-printed artificial bones and any number of advanced medical technologies.
With all of this technology, it's a wonder that anything ever goes wrong in the hospital. But things definitely go wrong, and the data points to breakdowns in communications as a major cause of medical errors. According to the Joint Commission, communication gaps lead to 70% of treatment delays and sentinel events in the hospital.
As Nate Gross, co-founder of Doximity and Rock Health, told the Clinton Foundation Health Matters Summit in January, "if miscommunication were considered a cause of death it would be the fifth leading cause of death in hospitals." Gross and the other speakers at the Summit, including Surgeon General Vivek Murthy and President Clinton, agreed that the ways we communicate in the real world, over the Internet and mobile devices, are not translating to how we communicate in the healthcare world.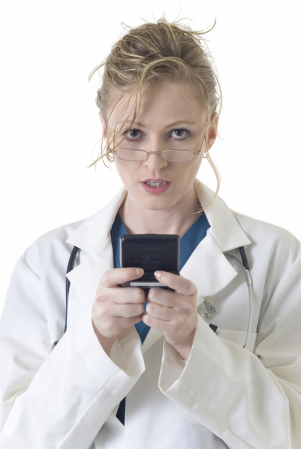 How is it that the technology-driven culture of healthcare is literally tied to the lowly pager on your hip? For one thing, many of our older hospitals have thick cement walls with are difficult to penetrate with low-frequency WiFi, which isn't a problem with pagers' ultra-high frequency waves. It's also easy to hand your pager over to the next person on call at the end of your shift, like a baton in a relay race. Finally, we find the pager to be an acceptable scapegoat, grandfathered in from decades of use, when communication breaks down: "I didn't get the page" or "I called back but got the ward clerk."
But, knowing the repercussions of communications failures on patients' health (not to mention our own efficiency), I think it's past time that we ditched the pagers and modernized the technology that we use to communicate in the hospital.
Mobile healthcare is really not that hard: Most of us today carry smartphones, an exponentially more valuable communication tool then a pager. Enterprise mobility management (EMM) solutions, like BlackBerry UEM (Unified Endpoint Manager, formerly known as BES12), turn staff-owned devices into powerful, secure, multipurpose enterprise communications tools and can save the hospital's IT department money over buying and managing a fleet of single-purpose pagers.
So roll out a secure BYOD program, and buy devices for those who need them. Make them useful by beefing up your WiFi to overcome the barriers of thick concrete walls. Establish communication policies and enable secure messaging technologies across your organization for all hierarchies of personnel.
Workflows, access to collaboration tools and medical insights and secure messaging are not difficult to implement, and they'll exponentially improve how we deliver healthcare today. Technology isn't the problem; we are. And it's time we changed that.
Mobility offers enormous potential for delivering the best quality patient care, but there are a lot of issues to consider in creating a secure mobile healthcare strategy. Our new book, The BlackBerry Guide to Mobile Healthcare, and webinar series help decision makers address some of the key challenges. Click here to get your free copy of The BlackBerry Guide to Mobile Healthcare and visit BlackBerry Enterprise Webcast Central for archived webcasts on Why Home Healthcare Should Go Mobile, Clinical Collaboration and Hospital Staff Coordination and other enterprise topics.