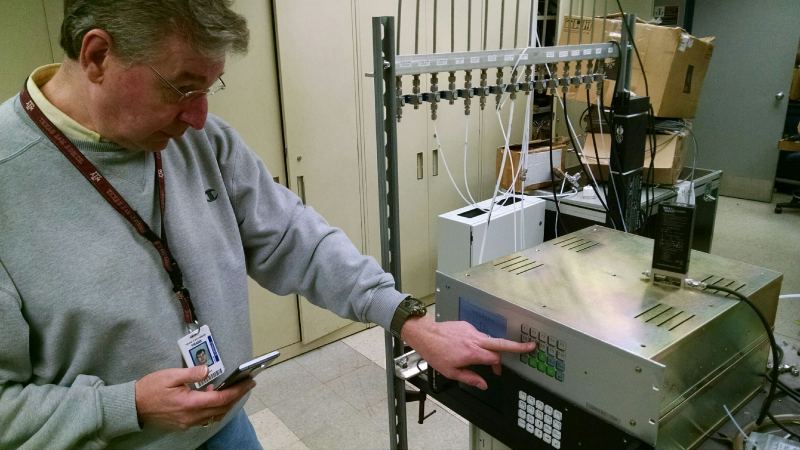 Born in Germany, Frank Bachman always knew he wanted to work in aerospace. Now employed by a major American aerospace manufacturer, he's working his dream job. BlackBerry has been instrumental in getting him to this point – and now that he has a PRIV, it's been instrumental in keeping him there.
Although Bachman's been a BlackBerry brand loyalist since 2008 – his first device was a Pearl Flip – he wasn't entirely convinced the PRIV was a smart buy when he first picked it up. He was skeptical, he said, because he considers himself one of those rare consumers who actually considers whether or not a mobile device is secure before using it. As such, he wasn't certain BlackBerry's security could completely make up for the privacy concerns associated with using a Google-branded device.
"When I first picked up my PRIV at the T-Mobile store, I kept my old Z10 handy, because I wasn't sure if I'd be going back," Bachman says. "After three days or so, however, I'd made up my mind. Now, I couldn't even tell you where my Z10 currently is, save that it's somewhere in my house."
I was recently given the opportunity to sit down and talk to Bachman about his experiences with both PRIV and the BlackBerry brand – here's what he had to say.
Frank Bachman isn't the only professional who's discovered a newfound passion for BlackBerry's PRIV. Check out these other influencer profiles, including this entrepreneurial lawyer, this TV host, this international sales exec, this teenaged tech CEO, this TV chef, this Irish entrepreneur and tech blogger, this environmental engineer and business owner, these twin fashion executives, this insurance manager, this newspaper editor, and this best-selling author and pastor.
Greene: Share with us more about what you do at work.
Bachman: I measure and analyze jet engines to make sure chemical emissions are within the acceptable range. My company prides itself on creating some of the cleanest, most efficient airline engines in the world, and it's my job to make sure they continue to live up to that reputation.  As you might expect, I don't spend a great deal of time in the office – you can't really test a jet engine in a city park or suburban neighborhood, so I'm usually either on the road or working at a remote testing site.
Greene: How does your PRIV help you in that regard?
Bachman: I primarily use my smartphone as a communication tool, but because of the limits on the BlackBerry 10 ecosystem, that was something I often struggled with on my Z10. My company is currently all-in on Cisco Jabber, it's their internal messaging tool and how everyone keeps in touch with one another.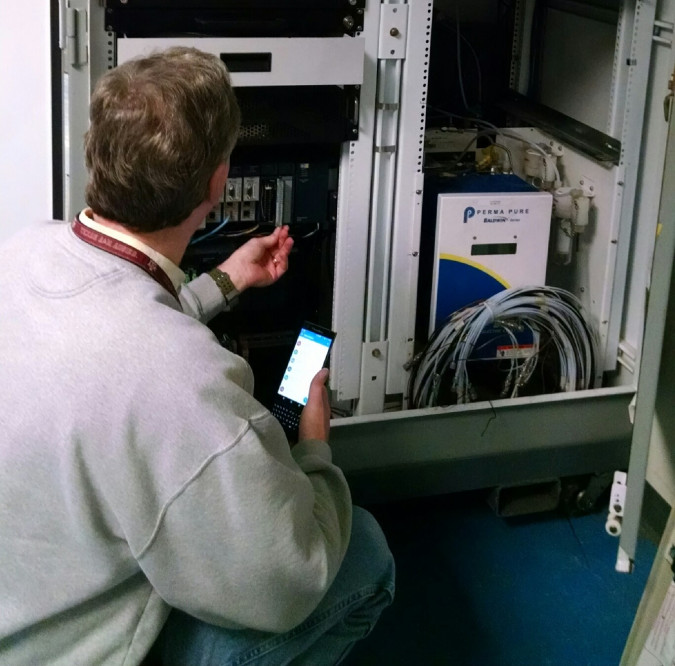 Unfortunately, I was never really able to get it working on BlackBerry 10. Our IT department was trying to port it to BlackBerry OS 10, but for some odd reason it would never work. It was entirely unavailable on my Z10, and there was no clear workaround. With management talking about getting rid of desk phones due to everyone communicating via Jabber, I was already half-sunk.
Now that I'm using a PRIV, these issues are no longer a concern. I'm able to communicate with my team through Jabber, and the PRIV's large, high-quality screen makes WebEx meetings more practical, as well.
Greene: What else inspired you to purchase a PRIV?
Bachman: Wi-Fi calling is also an essential feature. Since I spend most of my time at remote sites where there's no guarantee of an available cell network, I need to be able to communicate through Wi-Fi. My PRIV handles that masterfully, though that's by no means a unique function on BlackBerry devices.
Unlike other Android manufacturers, BlackBerry was at least making an attempt to keep their device secure through apps like DTEK – if I had to use Android, I'd use BlackBerry's version of it, because at least then I could see what was going on with my information.
Thanks to the diverse app selection on Android, I've been able to replace the majority of Google's proprietary apps with third-party alternatives. With the PRIV and apps that are available on the PRIV, you can minimize your cloud footprint if you desire, and your footprint on Google Services.
The big thing with the PRIV for me, however, was build quality. The screen is great, and I think they've done a fantastic job out of the box mimicking the Hub on BlackBerry 10. I also think the camera on the PRIV is a huge improvement over previous BlackBerry models, as well – though that isn't the reason I purchased it.
To me, purchasing a PRIV means I'm buying a business device that happens to take a decent picture as well.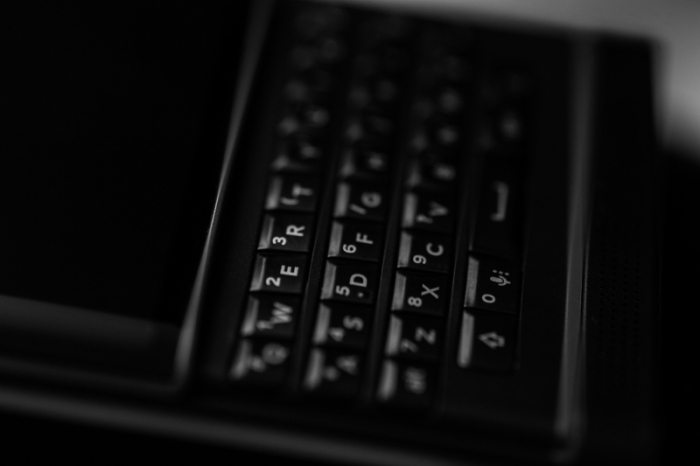 Lastly, I'm a fan of the physical keyboard. Being a traditional BlackBerry guy, I got used to using keyboards on the Bold, the Curve and (to some degree) the Flip. Call me old-school, but PRIV feels like a return to form in that regard – and it's really the only game in town if you want a physical keyboard.
That isn't to say on-screen typing isn't good too – in my experience, the device has one of the best virtual keyboards on the market, and I really appreciate that I'm able to choose between the two as needs demand.
Greene: How would you rate your experience with PRIV?
Bachman: I would probably give PRIV an 8.5/10. There's no negative encapsulated in that, I just recognize that there's room for improvement. I think they're going to get there soon – I've only had the thing for two weeks and they've already improved it with two software updates. If you asked me again in six or eight months after a few more patches, that rating very well might be pushed up to a 10.
Greene: Is there anything else you'd like to add?
Bachman: Just one thing. I've found that there's a very positive vibe around PRIV, and a lot of people have been commenting on how slick the phone is. Back when I bought a Z10, the attitude in the store was "why would you ever want to do that?"
But when I went to purchase a PRIV a few days after the T-Mobile launch, the salesperson mentioned he'd seen a lot of good reviews, and was very interested in the phone. Things are really looking up for BlackBerry, and if they play their cards right with PRIV, I think they could once again be a major player in the smartphone space.
Looking to learn more about PRIV? Take a look at our latest review roundup, or see why these 8 popular lifestyle bloggers now swear by our first Android phone. Alternatively, you could check out reviews written by Jim Opfer and Ryan Blundell, or read about why it's a top-notch enterprise productivity tool.  
And if you want a PRIV of your own, see our availability blog. Many carriers such as AT&T in the U.S. and Rogers and Bell in Canada are also offering PRIV at new, lower prices (as low as $299.99 on two-year contract in Canada or $21.34/month with zero down at AT&T).