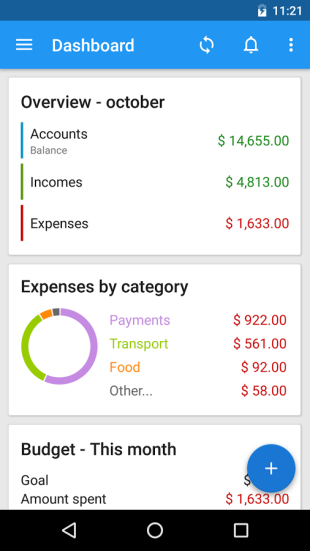 I know that managing my finances is very important, but it's also something I don't enjoy doing. Paying bills, tracking expenses and trying to make a budget (and stick to it) have offered a lot of lessons learned since I emigrated to Canada recently. To try to make it easier and less painful, I decided to try out some personal finance apps on my PRIV by BlackBerry, and they have really helped me. Now not only can I keep track of my income and expenses, but I even manage to save a bit every month.
If you are looking to manage your investments, pay off your car loans and keep track of your shopping bills and other finances, these apps can definitely help. You no longer need to carry a personal notepad or file all your receipts to keep track of spending. These apps are just few clicks away on the Google Play store.
This free app is easy to sign up for and securely connects to your financial accounts, credit cards and investments. It helps you create a budget, track your spending and receive payment reminders. You also get tips for saving money.
This is another great app for those who want to organize and plan their spending. With this budget and personal finance app, you can categorize expenses and incomes and neatly display them in charts and reports that help you analyze your financial life. You can also synchronize the app with the web version, receive email alerts of payments due, integrate credit card control and attach files and photos to expenses and income.
Wallet also offers secure cloud synchronization, enabling you to securely access your data from your smartphone, tablet, wearable or computer. It has voice-recognition ability and a list of premium features like adding more than one account, list and account sharing, and PDF exports that make this app stand out from the rest.
This app offers many features, including custom wallets for special occasions such as holidays, anniversaries and car purchases, as well as multiple currency options, making it perfect for traveling and vacations. The more you use this app, the more value it brings to you through infographics, comparing your expenses with your income.
If you are looking to synchronize the apps on your PRIV with your laptop, then You Need a Budget (YNAB) is the right choice for you. You can sync the app on your PRIV with YNAB on the web or any other device running the YNAB app. You can also share and sync your finances and budget with your partner or another person using YNAB. Its geo-aware transaction entry flow feature adds transactions to all your devices before you even leave the store.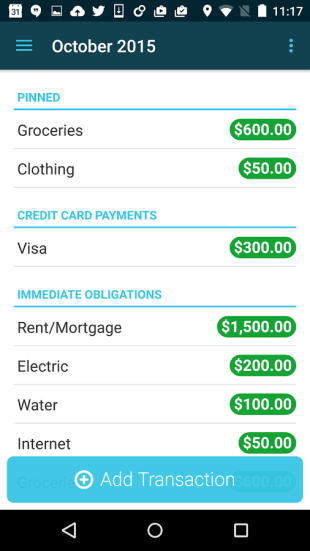 With these apps on your PRIV by BlackBerry, you can control your financial life, giving you more time to enjoy your personal life.
Other apps to check out
With nearly 2 million Android apps available in Google Play, it can take time to find the apps you want. Check out the following reviews of some of the top apps available for your PRIV:
COMMUNICATIONS
BBM & Other Top Messaging Apps
Skype
Tango Networks Communicator
Voxer
FINANCE & SHOPPING
Amazon Shopping
Banking Apps
car2go Car Sharing
Suretap
MUSIC & ENTERTAINMENT
Apple Music
Easter Holiday Apps
Entertainment Apps
Gameloft
Instagram
Spotify
PERSONAL APPS
Fitness Apps
Smart Thermostats
Photo-Editing Apps
Weather Apps
PRODUCTIVITY & BUSINESS
BlackBerry Developer Elite Apps
Encircle
Essential Android apps
Microsoft Office
Messaging Apps
Notate for Good
Polaris Office for Good
PrintHand Mobile Printing
Thompson Reuters
Salesforce
Slack
SmartOffice 2 for Good
If you want to know more about PRIV, check out what our fans are saying, look at the official PRIV product page and watch our how-to demos. If you are wondering where you can get your hands on a PRIV, check out our availability blog. Many carriers such as AT&T in the U.S. and Rogers and Bell in Canada are also offering PRIV at new, lower prices (as low as $299.99 on two-year contract in Canada or $21.34/month with zero down at AT&T).