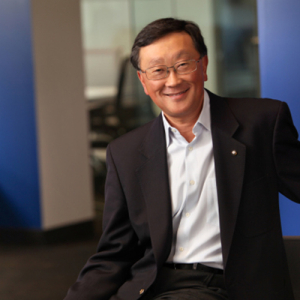 There have been a number of news articles over the past few months speculating that BlackBerry technology may have been deployed in a non-approved manner, placing sensitive government information at risk. While I cannot comment or speculate on those news stories, or the extent to which any vulnerable non-BlackBerry components may have been involved, I do want to reiterate the security technologies that BlackBerry provides to millions of government and enterprise customers around the world.
We are the global gold standard in security because we have always engineered our platform based on the fundamental principle that security is not about making a single component as strong as possible; security is about making all the components strong. No single device, server or network can create a secure system; they all have to work together to protect user privacy and security. This simple yet immutable fact is what makes security so difficult to get right – and so easy to get wrong. One small hole or crack in the façade can quickly lead to a complete breakdown in the security chain.
BlackBerry devices support numerous security features, including hardware root of trust, local data encryption and built-in malware protection. When connected to a BlackBerry Enterprise Server, the device creates an end-to-end secure connection using the strongest, most reliable certified encryption technology available. For over 15 years, BlackBerry has been tested and trusted by the world's most security-conscious governments and corporations, receiving well over 80 independent security approvals and certifications, the most of any mobile platform.
When properly deployed in a secure environment, BlackBerry is the most secure end-to-end mobile platform in the world. What further differentiates BlackBerry is the decades of knowledge and experience of our researchers, engineers and "white hat" hackers who work directly with our high-security customers to provide additional configuration and hardening guidance. To help everyone – not just BlackBerry customers – we've launched a new Professional Cybersecurity Services practice that capitalizes on our decades of experience securing some of the most complex IT systems in the world.
There are many lessons that we can learn from recent events, but the most important one may also be the most fundamental: a system is only as secure as its weakest link. Technology can be misused, leaving an enterprise's data – for example, e-mail – at risk. Gold standard security depends on not only great security technology, but also the proper training, policy, and management of the overall system.
---
For more about today's IT security challenges and solutions, join us for our free Executive Panel: Security, Productivity, and the Cloud webcast April 27 at 11 a.m. EDT. You'll gain key insight from David Kleidermacher, Chief Security Officer at BlackBerry, and John Hewie, National Security Officer at Microsoft Canada, on how to balance security with productivity, take more control over your data security and more. Reserve your place by registering today.