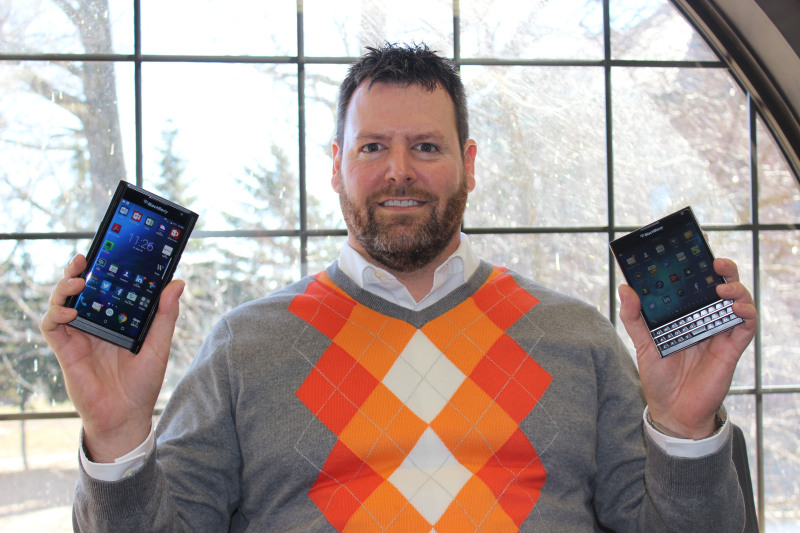 A self-confessed serial entrepreneur, there isn't much Nevin Buconjic hasn't done in the enterprise world. Over the course of nearly two decades, he's worked with multiple government agencies, published several books (including this bestseller) and contributed articles to multiple publications online. He also holds a computer science degree and two business degrees, including an MBA.
Currently, Nevin is the manager of trade, investment and community marketing for the Sault Ste. Marie Economic Development Corporation in Sault Ste. Marie, Ontario. On the side, he's also the president and lead consultant at Digital Adventures, CEO of online retailer Everyday Smart Living and founder of StartUP Sault Ste. Marie, an organization which hopes to foster the growth of startups in the community. Somehow, he still finds time to spend with his wife and daughter, contribute to technology blogs and explore new business opportunities. He's also planning to start working out again, something he did quite regularly before having a child.
When asked how he manages to keep everything straight, Nevin has one answer: BlackBerry.
"My current personal device is the BlackBerry Passport, which I utilize almost exclusively to run my side businesses as well as StartUP Sault Ste. Marie," says Nevin, who became a part of the BlackBerry Elite Program in 2012. "I've always found that BlackBerry makes it easy to manage everything. The Hub is absolutely incredible for that – I'm extremely busy most of the time, so I don't have time to check each of my email and social media accounts individually, so having everything in one place is fantastic."
In addition to his Passport, Nevin recently started using a PRIV. I got the chance to sit down and ask him about his thoughts on BlackBerry's first secure Android phone. Here's what he had to say.
Nevin's far from the only professional who's found perfection in PRIV. He shares his admiration for the device with this consulting firm CEO, this sports editor, this international sales executive, this TV chef, this best-selling author and pastor, these twin fashion moguls, this consulting firm CEO and this insurance manager. And on the Passport side, he's joined by professionals including this life-saving oncologist, this rising NBA star, fashion expert Stacey Jones, celebrity chef Tyler Florence, a top fashion blogger and an international video game company executive.
Nick: How long have you been a BlackBerry user?
Nevin: I first started using BlackBerry devices back in 2004 working as a manager of the Small Business Enterprise Centre here in Sault Ste. Marie. Before I started at my current position, I worked with the government for 10 years with the Ministry of Natural Resources and Forestry, where I was a strategic business adviser. We used BlackBerry devices heavily there – security was a major driver at all levels of the organization.
In 2012, BlackBerry contacted me to join their BlackBerry Elite program, and I attended the BlackBerry 10 launch in New York. Being an Elite sort of made me the go-to person for BlackBerry in my organization. A lot of my colleagues would come to me with questions about their phones.
I'd be asked how to troubleshoot an issue, when it was time to upgrade, what BlackBerry device they should get, that sort of thing – they knew I was the guy to talk to.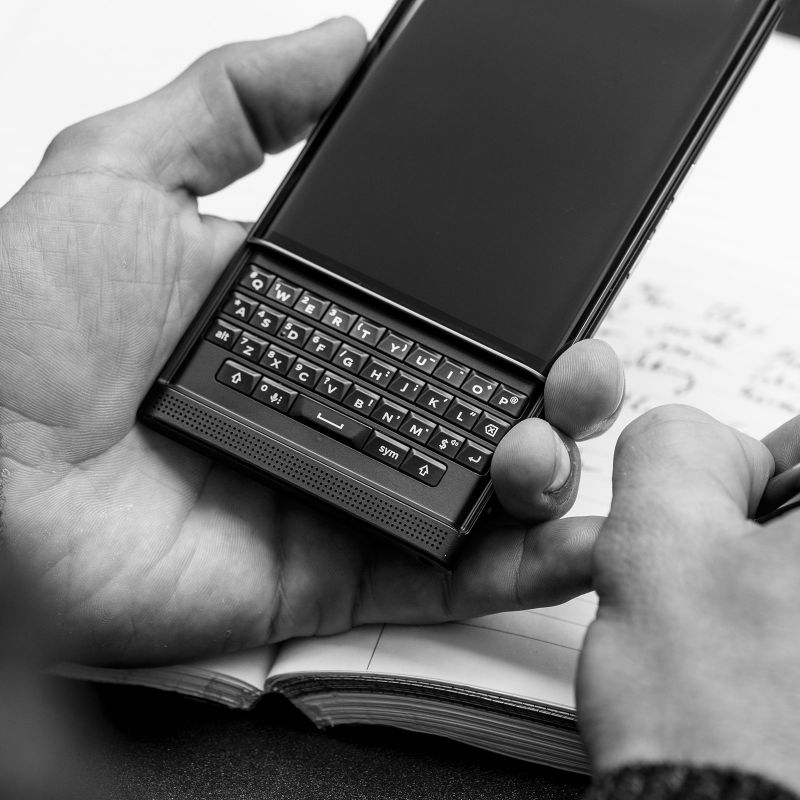 Nick: What first drew you to PRIV?
Nevin: When I started my new job a couple of months ago, I was given a choice of what kind of phone I'd use in my new organization. Interestingly, most of the senior management here still uses BlackBerry devices. I decided on PRIV, for the simple reason that I wanted to stay with BlackBerry, but I was also intrigued by idea of BlackBerry running on Android.
Nick: Was it a difficult transition?
Nevin: It was a bit of a learning curve at first. I'd never used an Android before, so the PRIV took a few days to get used to just because I was so accustomed to how things were done in BB10. After a few days, however, I got the hang of it, and found that PRIV's actually quite similar in terms of how the core BlackBerry apps function.
That's good – if BlackBerry hadn't successfully ported over apps like the Hub, calendar and BBM to Android, I wouldn't have been interested.
For the most part, my experience with the PRIV is that it still feels like a BlackBerry device, which helped a great deal with the learning curve. It's strange. Sometimes I sit back and ask myself what the real difference is between BB10 and the PRIV, and it's difficult to put into words. BlackBerry has done a great job of keeping things familiar.
Nick: What differences have you noticed?
Nevin: Subtle things – like how maybe the Hub isn't quite as good as it is on BB10. I do find that Android has better usability in a lot of ways. Now that I'm past the initial learning curve, I find the OS is actually pretty slick. It's a pretty nice system, and there's no reason BlackBerry shouldn't be on here if they can provide that layer of security and privacy. I think they've done a pretty good job going cross-platform so far.
Apps – that's another thing. I like the fact that Google Play has so many options for apps. I can basically download any app imaginable now.
Nick: Speaking of apps, which ones do you find yourself using most frequently?
Nevin: Even with the incredible selection on Google Play, I haven't really found myself searching for "new" or "fun" apps or anything like that. I've mostly found myself using the same apps I have on my Passport, which I think says a lot about how BlackBerry's core productivity apps are the important ones on both BB10 and Android.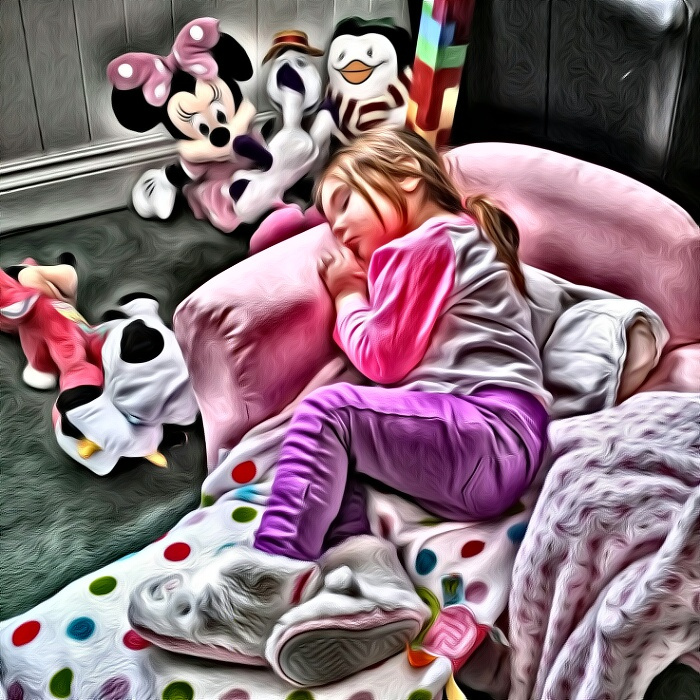 That isn't to say I don't use any Android-exclusive apps at all. I use the Microsoft Office suite extensively, and I really like the integration of shared online drives, with easy access to both Dropbox and Google Drive – which I've noticed I'm using a great deal more in recent years. As you can imagine, when you're trying to run a business with your phone, you need to be able to access all your different documents at a moment's notice.
I can also use my PRIV more in my spare time to read books through Amazon Kindle, watch Udemy videos and even add really fun filters to photos using the SuperPhoto app. (This photo shows Nevin's handiwork with SuperPhoto on a photo of his daughter.) Google Maps integration is really handy as well, and I've noticed that social media's a little more modern on Android – that's good, since I'm looking to branch my businesses out onto Instagram.
I've also found that there's a lot more support for Android with other, non-smartphone devices. For example, I have a color Samsung printer at home, and there's an Android app that lets me print directly to it from my phone, over Wi-Fi, Bluetooth or the cloud. That's not something that was available on BlackBerry.
Nick: Software aside, what are your favorite features of PRIV?
Nevin: Overall, I love how modern the PRIV feels. The hardware upgrades are great, and enjoy the fact that I have a choice between the physical keyboard and the virtual keyboard. I usually use the latter, though – it's excellent, and even though I have the Passport, I suppose I've just grown accustomed to BlackBerry's onscreen typing experience. I do know a lot of people who still prefer a more tactile experience, though, so I think giving users a choice between the two makes a lot of sense.
The screen is gorgeous, and it's the biggest and best I've ever seen on a phone – side-by-side with my wife's iPhone 6, it's bigger and it looks better. I'm also very impressed with the camera. I noticed on some of the older BlackBerry devices that the picture quality wasn't as good. I particularly like the dual flash, as it lets me capture some really excellent photos and videos.
I'm also very pleased with the battery life on my PRIV. Typically, I get about two days per charge out of it. That's one thing it shares in common with other BlackBerry [phones] like the Z30 and Passport: they all have larger batteries with 20+ hours of life. I think that's something that still sets BlackBerry apart.
For the most part, I find that PRIV has the same build quality as other BlackBerry devices – it's sturdy, the screen is beautiful and vibrant, it's well-balanced and I've found it's also a bit quicker and more responsive than my Passport.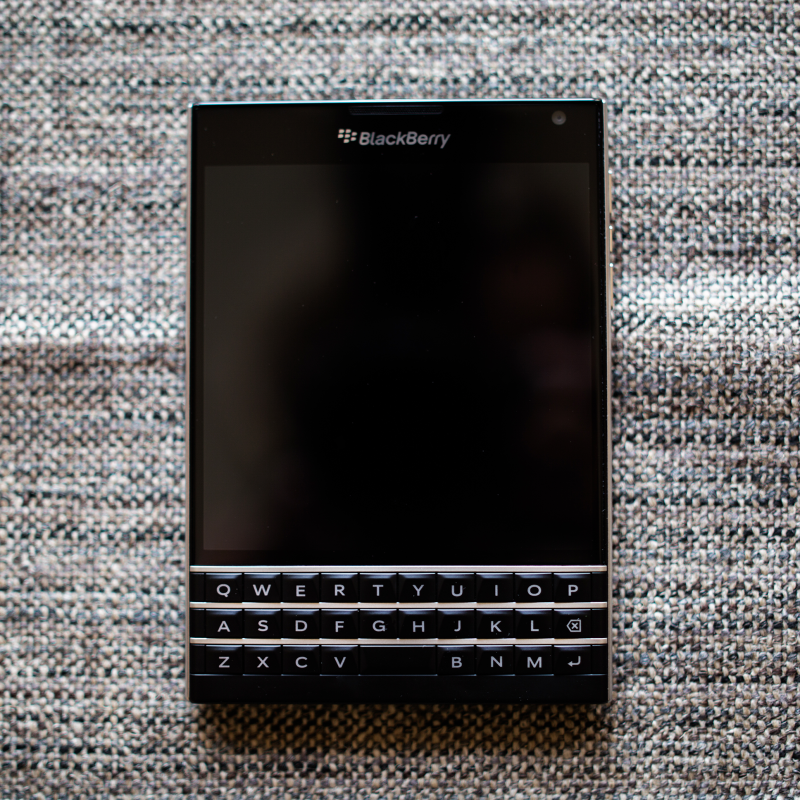 Nick: You mentioned you're still using your Passport in addition to your PRIV?
Nevin: Yeah. I guess that's a little weird. Usually you hear about people carrying around their BlackBerry for work and their personal phone, like an iPhone or whatever. With me, I'm carrying around two BlackBerry devices. I'm basically able to do everything on my PRIV that I can on my Passport, I'm just easing myself off of BlackBerry 10. I'm still feeling things out.
Nick: How would you rate PRIV overall?
Nevin: I'd probably rate it a 9/10. I mean, I haven't noticed any particular issues yet, but nothing's perfect. I'm totally happy and impressed with this device. It has the application ecosystem and flexibility that defines Android, coupled with the ability increase my productivity and even run a business entirely from my phone – something that's a staple of BlackBerry.
I'm very pleased with PRIV, it's the best of both worlds.
Ready to get your hands on a PRIV? Check out our updated availability blog to see where to get one in your market, or just head over to ShopBlackBerry, use the drop-down to select your country and order your very own. If you're more of a BB10 fan, head over to the Passport page on ShopBlackBerry instead.
If you want to know more about PRIV, you can also check out what our fans are saying, look at the official PRIV product page or watch our how-to demos. Many carriers such as AT&T in the U.S. and Rogers and Bell in Canada are also offering PRIV at new, lower prices (as low as $299.99 on two-year contract in Canada or $21.34/month with zero down at AT&T).