BlackBerry has always been in the business of making mobility easier for organizations of every size. That's why last month, we debuted the Direct Sales Program. For the first time, business owners and IT administrators looking for a quick, cost-effective way to get unlocked BlackBerry devices in volume could come directly to us, tapping into our security expertise and gaining access to a wide range of advantages and incentives.
"We're starting to see a very positive reaction from our customers," says BlackBerry e-commerce product marketing manager Richard Lamb. "People are happy to hear from BlackBerry, and happy to talk to our team."
Many new and existing BlackBerry clients all over the world are deploying or starting to plan their deployments. But what is it, exactly, that's drawing people in? What makes our Direct Sales Program such a great option for them?
Here are six reasons enterprises are choosing to shop smarter through BlackBerry – and why you should, too.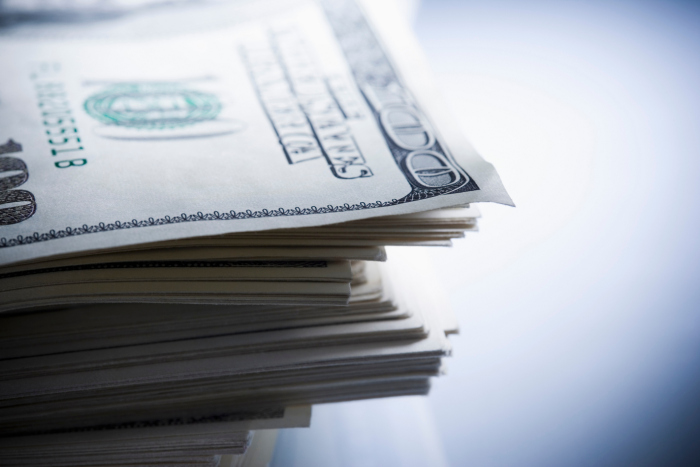 1.      Cost and Convenience
The unlocked BlackBerry devices sold by Direct Sales offer advantages for businesses whose needs are either flexible, or, paradoxically, specific. For businesses that are willing to shop among carriers, unlocked devices can slash their total cost of ownership (TCO) over several years.
Businesses "don't have to worry about the long-term costs of subsidies, and they're able to negotiate better service plans, as well," explains BlackBerry sales representative Elliott Coulter. "This can save them anywhere from 75 to 100 dollars per device."
Other organizations have specific needs, such as centralized deployment of mobile devices. Coulter recounts the story of a major law firm that has a big BlackBerry Classic deployment. Sourcing Classics from dozens of carriers around the world that would need to be shipped back to headquarters for unlocking and setup is a huge headache. Instead, the firm is ordering unlocked BlackBerry Classics to its headquarters, where IT staffers are setting them all up at once, and then shipping to users in their respective countries.
2.      Superior Selection
Our Direct Sales representatives can help your business get its hands onto products that are difficult or impossible to find in your region. This includes device models such as BlackBerry Leap and the Passport Silver Edition, as well as accessories that local carriers and resellers may not offer. Our Direct Sales representatives have access to the full range of products BlackBerry currently has on offer.
3.      A Direct Line for Support
Businesses that purchase devices directly through us are given a direct line of contact into the organization, allowing them to tap into our considerable security expertise rather than relying on searching the Internet or phoning some third-party call center. This is especially valuable for smaller enterprises, many of which lack IT expertise of their own.
"When customers contact the direct handheld sales team, they're dealing with BlackBerry experts," says Coulter. "We work with all OSes and brands, and can get answers much more quickly than if they were going through a third party. Small businesses are used to trolling support forums or going to Google for answers – we connect them directly with a product manager, who can assist them with any problem they encounter."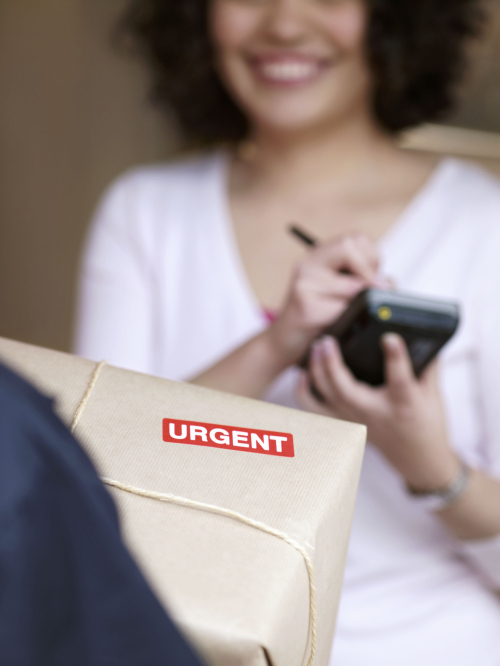 For example, a police department that Coulter worked with called in with several questions regarding two-factor authentication. The department was able to get answers far quickly and accurately than through other means.
4.      Fast Delivery and Deployment
When purchasing through a third-party, there's the potential for a significant delivery lag. They may require time to prepare your order for shipment, or need to order additional devices themselves. This can be an issue, especially you've an urgent need for those devices – for instance, if you're purchasing replacements for damaged, lost, or stolen phones.
"Since we work directly with suppliers and warehouses, we're able to ship devices to our clients faster, and for free," explains sales manager Christine Lake. "Delivery always occurs within three to five days. We can also provide up-to-date tracking information, if it's required."
One customer of Lake's called in on a Friday, in desperate need of devices for his organization. After confirming the order, she worked directly with a warehouse to ship them out immediately. He had them in his hands and ready to deploy the following Tuesday – just two business days.
5.      Deeply Personalized Service for Customers
There are many organizations that already have close ties with BlackBerry through our cross-platform suite of management and security software. Our sales program provides extra value for these organizations. Since they already have an established relationship with BlackBerry, we have unique insight into their mobility needs – insight that we draw on when helping them plan their deployment.
One German bank based in New York reached out to the Direct Sales team to express an interest in making a purchase. Since their enterprise account manager had recently joined the team, he handled the purchase. With his existing knowledge of the company, he was able to provide them advice on what devices would best suit their needs, and quickly set them up with a private store where they could directly make high-volume purchases.
6.      Superior Security and Productivity
BlackBerry devices have a well-earned reputation for being some of the most secure on the market, as well as the most productive. That goes double for the unlocked devices available from our Direct Sales program. In addition to our top-notch tech support, our regular software and OS updates always arrive first onto unlocked devices available from Direct Sales and ShopBlackBerry. That can be weeks earlier than to phones that are locked or subsequently unlocked.
Many current and potential customers across multiple industries have turned to BlackBerry for the security and quality of our devices. One client in particular, a construction company on Canada's West Coast, is even in the process of changing their mobility environment from Samsung/iPhone to PRIV. Currently, they've deployed 50 devices, with plans to expand to 200.
**
Our Direct Sales program is only a month old, but is already attracting scores of clients both new and old. These customers are working with us for many reasons – better cost of ownership, ease of delivery, and the benefits of joining with a business that has decades of experience in enabling secure productivity in the enterprise space. Contact our Smartphone Business Sales Team today, and join their ranks.