In the midst of an emergency, communication makes all the difference in the world. Civilians need to be alerted so they can be brought to safety, and emergency responders need to know the scope and scale of a disaster to effectively mitigate it so they can be kept safe. A crisis communications system that allows information and alerts to be shared instantaneously is essential.
But what happens when those involved in a disaster have no such system in place? What happens when, unlike Macquarie University in Australia or San Diego's Naval Medical Center, an organization can't provide those involved in a crisis with the information they need? These questions were discussed at length in a recent AtHoc event in Australia, attended by several leaders in government, crisis communications and security.
1.      Your Team Is Flying Blind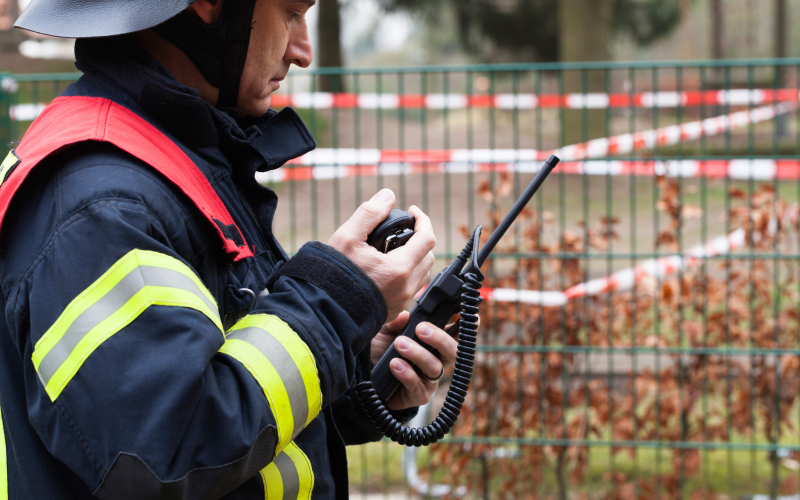 In January 2011, the Australian State of Queensland was hit by a series of devastating floods. Thousands of people were affected, and damage estimates were as high as $2.38 billion. Emergency teams had to scramble as the 'inland tsunami' took hold, flooding 20 towns across the Lockyer Valley.
"Pandemonium is one of the expressions that best describes such an emergency," says Brisbane-based crisis management specialist Peter Rekers, CEO of Crisis Ready. "I wasn't in the operations center on the day of the Lockyer floods, but this kind of natural disaster was unprecedented in the area.  My gut feeling is that the teams did the best they could with limited information, in very difficult terrain.  As in any emergency situation, there would have been a whole lot of people who knew their jobs, knew what they were trying to find out, and had to build a picture on their own, without clear information from the field."
According to Rekers, the time between when a crisis occurs and when emergency responders have the necessary information to act can often be upwards of two hours. During that timeframe, in the absence of effective internal communication, third-party sources sometimes have more information about the event than emergency teams.
2.       Relying On Third Parties Guarantees a Delayed Response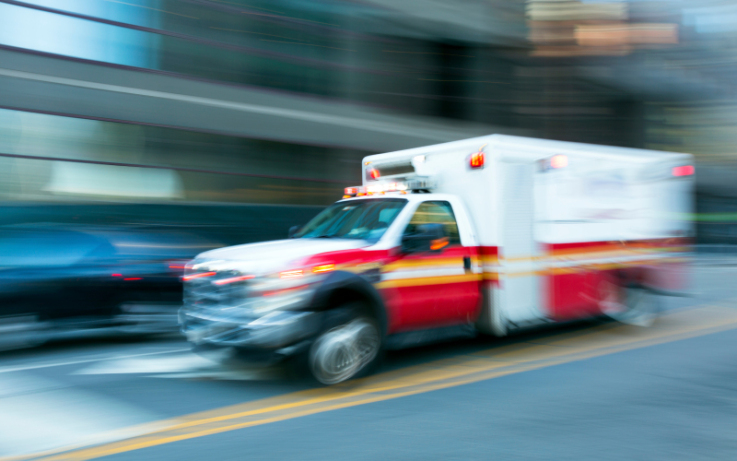 When news media is your best source of real-time information, that's a problem. It's inefficient, and verification of news reports introduces a delay that emergency responders cannot afford. To best ensure everyone's kept safe in a crisis, an organization must already be in the process of responding by the time the media starts talking about it.
"During the Queensland floods, the government's emergency alert system activated after the flooding occurred in the Lockyer Valley," continues Rekers. "If there'd been the ability for people to report directly what was happening, they could have potentially sent out alerts in time to evacuate."
3.      The Information You Do Have Will Probably Be Inaccurate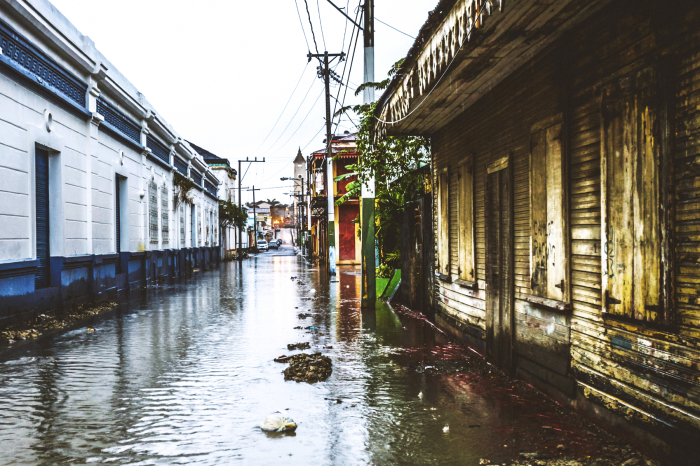 Rekers recalls an incident in 2006, when the town of Innisfail, Australia was struck by Cyclone Larry. Throughout Queensland, the storm resulted in roughly A$1.5 billion ($1.1 billion USD) in damage. At the time, this made Larry the costliest tropical cyclone to ever impact Australia.
During the storm, Rekers and his team received a call from the town's mayor. They were only able to make out one word before the call dropped: devastation.
"Imagine that moment," says Rekers. "That was all we had for guidance. We literally started to organize a truck with body bags, because that's what we thought we were going to need up there. It took two hours before we got decent enough connectivity that we were able to get a clear picture of what was happening there."
Now imagine that instead of one phone call, you're looking at twenty or more Facebook posts, tweets, and blog posts. Each piece of content provides only a partial picture of a crisis, and each of could be leaving some details out, or exaggerating others. People aren't going to stop to verify their tweets during a flood, nor are they going to make sure their Facebook posts are 100% accurate during an earthquake or terrorist attack.
4.      Where Multiple Organizations Are Involved, Things Grow Muddled Very Fast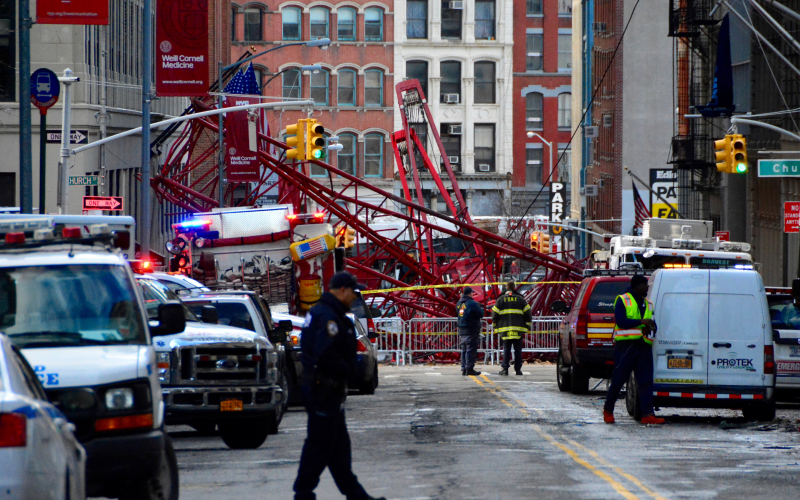 In a large-scale emergency, there are often multiple guards, police, firefighters, and paramedics, each part of a different organization. If one team flying blind is 'pandemonium', several teams – all operating on slightly different information – is worse.  There is no way one can expect a coordinated response in such a situation.
"During the 2014 Sydney hostage crisis, there were all sorts of different emergency teams and agencies involved – the Australian Federal Police, the New South Wales Police, and paramedics," explains AtHoc Director of Alliances and Channel Sales Adrian Szwarcburg. "In a scenario like this, personnel are often using different systems – which can result in a great deal of confusion as things unfold.  I can't comment on what they have in place, but in this kind of environment, it is obviously ideal to be able to connect all those systems and frequencies in a seamless way to enable different agencies to contact each other."
5.       Post-Crisis Liability Is a Disaster After the Fact
Particularly in industries such as healthcare and government, it's imperative that records are kept of communication during a crisis, including details on whether or not messages have been received.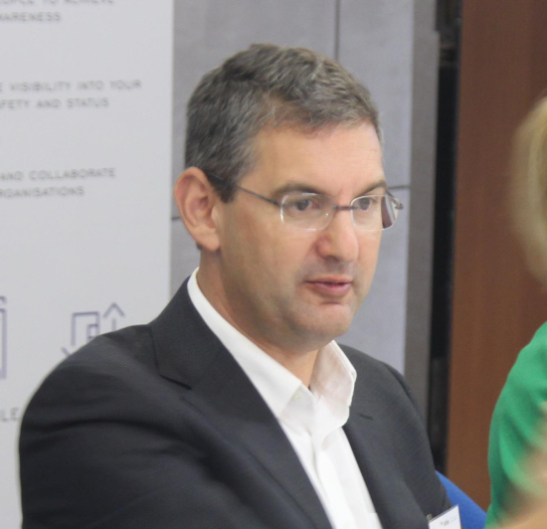 Without those details, agencies or individuals could be held accountable if someone does not respond adequately to a crisis after being notified. Even if they ignored your message, there would be no record of your efforts to reach them.
Depending on country or region, this could mean anything from lawsuits to regulatory penalties.
"If in a crisis you try to notify a key person through four or five different devices, you need to be able to tell if they've received the message," says Szwarcburg (pictured right). "Let's say you contact them through a phone call, and it goes to their voice mail or they pick up and hang up without responding. You need an audit trail, so you can say with certainty that you've reached out."
The AtHoc Solution
AtHoc provides one of the most complete, interoperable crisis communications tools available globally today. Its two-way reporting and auditing ensure that lines of communication are never interrupted during a crisis, while AtHoc Connect allows the platform to serve as a platform-neutral bridge between different organizations. By making use of AtHoc, your organization retains total control over the messages it sends out during an emergency situation, ensuring a quicker, more effective response across the board.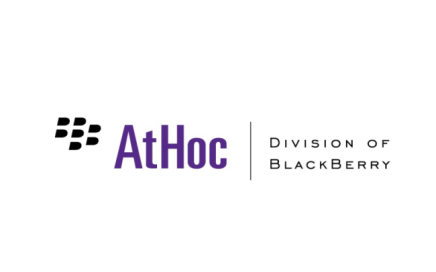 Perhaps one of the best examples of AtHoc's capability is how it was deployed by the Canadian Government. After a shooting at the Canadian House of Parliament back in October 2014, the government re-evaluated its security. Eventually, it rolled out AtHoc, which leveraged existing networked PCs, email, mobile phones and in the near future – building alarms, CCTV and other devices into a unified system to alert and account for the people working at the Parliament in times of crisis.
AtHoc's Szwarcburg says, "During the incident, responders couldn't effectively communicate, either internally or with one another. It took them almost 90 minutes to work out whether or not everyone was safe. Since then, they've deployed AtHoc, and brought their response time down to 90 seconds. The results speak for themselves."
In an emergency, every second counts. Without a crisis communications tool, your organization is left fumbling in the dark during an emergency, wasting valuable time. Thanks to its two-way reporting, targeted messaging, and interoperability, AtHoc ensures that when disaster strikes, you're ready to strike back.  Learn more about what it can do for your business here.