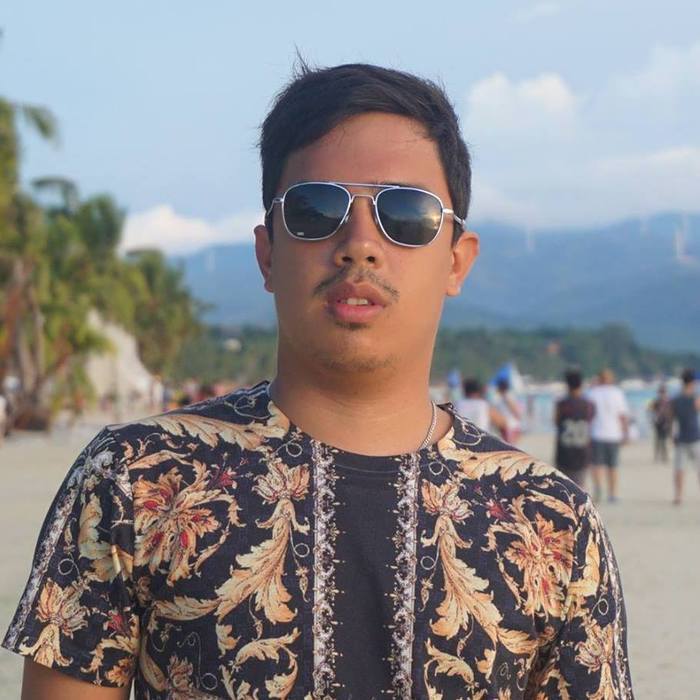 BlackBerry 10 developers dedicate their time to providing the millions of BlackBerry users the freedom of choice to use the apps that matter to them. In gratitude, BlackBerry is spotlighting some of our most prolific developers. Meet the people that make the BlackBerry 10 apps that you love.
Today we speak with Oliver Martinez, CEO and Software Engineer at Nemory Studios, creator of 14 apps for BlackBerry 10, including the Face10 app, which have generated a whopping 18 million downloads total.
Face10 is a relatively new BlackBerry 10 app and is a powerful alternative to the official Facebook application. The settings, color schemes, app password lock and dark theme option are all great extras. Not all of the features are available on the free version of the app. Going Pro, with an in-app purchase of $2.99, gives you more options such as Headless Hub Integrated Notifications, Themes and Schemes, Emojis, as well as multiple-account support.
Here's what Oliver shared with us:
How long have you been developing on the BlackBerry 10 platform?
I've been developing apps on the BlackBerry platform for four years.
What attracted you to the platform?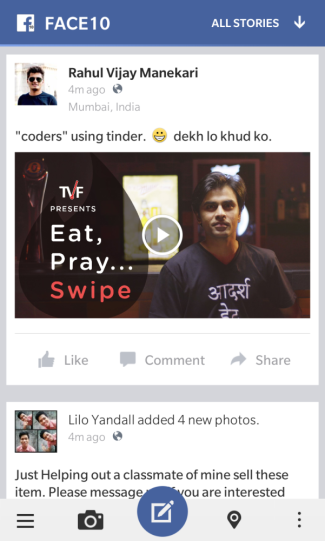 In 2012, I saw that BlackBerry created their own OS. The UI and gestures navigation were very nice and attractive, and it got me excited about developing for the platform. Then I saw some of the awesome incentives BlackBerry was offering to developers, so I downloaded the SDKs and actually started to learn and develop some apps and I loved it. The incentive programs were really helpful in getting developers like me interested. Since then, I've been committed to making apps for BlackBerry 10 as well as being a die-hard BlackBerry 10 device user.
Are there features that stand out when developing on the BlackBerry 10 platform?
The BlackBerry 10 Platform is really unique and has differentiating features, including the BlackBerry Hub, the iconic BlackBerry keyboard, active frames, gestures and, of course, great security. It can run apps as native, Android and on the web.
What kind of support have you received from BlackBerry?
I've received a lot of great support. Over the years I have appreciated receiving free devices, free SDKs, lots of BlackBerry World promotion offerings for my apps and great developer forums support.
How did you get into developing apps?
I noticed the mobile apps industry growing extremely fast. I didn't want to be late to the party!
Tell us about your Face10 app – what was your inspiration and what features do you want to highlight?
I wanted to create a Facebook client to give users the robust features they were seeking and further build out the platform. Face10 has been very successful since launch (February 2016), with over 744,000 downloads already and still counting with about 10,000-30,000 downloads per day. Some of the features I've built are:
Stickers – send and receive
View replies of a comment
Reply to a comment
Download videos and photos
Multiple accounts support
Customize color schemes
Set app wallpapers
Dark / black / bright theme
App security lock password
Create home-screen shortcuts for easy and fast access
Headless Hub Integrated Notifications
What other apps have you developed for BB10?
What's the greatest moment you've had with BlackBerry?
There have been a few. The first is when I became a BlackBerry Developer Elite. Then I'd have to say when I was invited to attend BlackBerry Jam in Hong Kong. Also winning lots of contests and getting free devices. And when I literally became a full-time committed BlackBerry 10 Developer!
About Oliver Martinez, CEO and Software Engineer at Nemory Studios: Oliver Martinez is a highly proficient IT professional with over eight years of experience and genuine passion for developing mobile and web applications. Just 23 years old, Martinez was born and raised in the Philippines. Connect with Oliver: