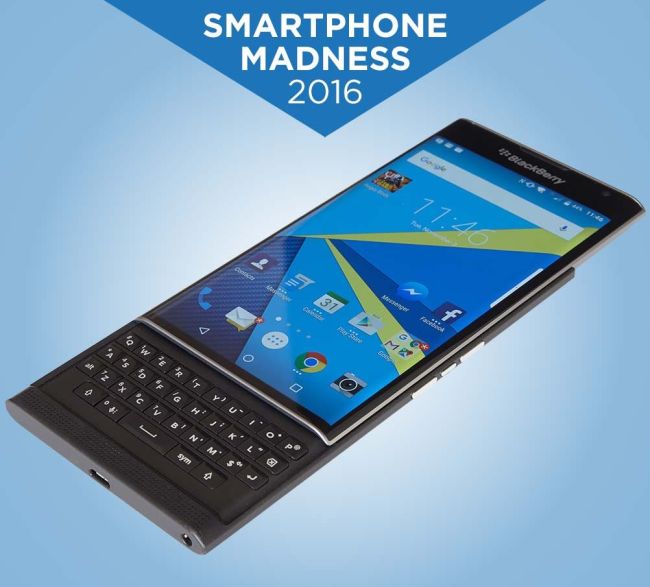 The BlackBerry PRIV is one formidable piece of hardware. Since launch, positive feedback for our first Secure Android Smartphone has continued to pour in from major publications and reviewers as well as regular consumers. Professionals ranging from aerospace engineers to TV chefs swear by it as their daily driver, and it recently received first place in Red Dot's 2016 Product Design Awards.
Now, PRIV has one more claim to fame. Yesterday, popular online tech magazine Tom's Guide announced it as the winner of its 2016 Smartphone Madness Competition. Modeled on the NCAA 'March Madness' Basketball tournament, the contest pits the 16 top smartphones on the market against one another in a series of one-on-one rounds, urging users to vote on which device they love the most.
Even with heavy hitters like the Samsung Galaxy S7, Apple iPhone 6S, and Google Nexus 6P in the running for this year, PRIV emerged victorious.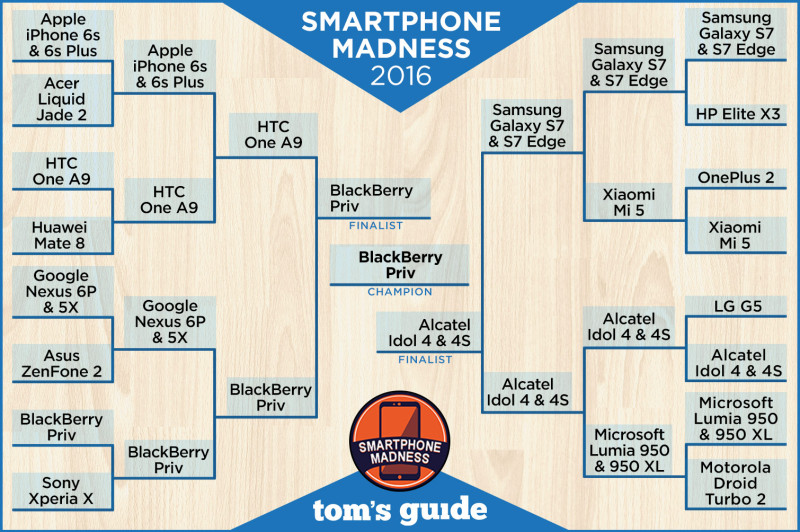 "PRIV won the final round of Smartphone Madness, capturing 69% of the vote," writes Philip Michaels of Tom's Guide. "That was enough to propel BlackBerry's first Android phone past the Alcatel Idol 4 and 4S, which finished with 31 percent. The finals completed a dominant run by the PRIV, which never got less than 69% of the vote in its four match-ups against other top devices." (PRIV also defeated the Sony Xperia X, the Google Nexus 6P and 5X, and the HTC One A9)
"As we noted in our review of the phone, the PRIV brought a more modern Android OS to the features that helped BlackBerry dominate the smartphone world prior to the iPhone's arrival – a slide-out physical keyboard, robust productivity apps, and strong security," added Michaels.
PRIV brings the best of our security, privacy and productivity to the flexible and diverse Android ecosystem. It's the best of both worlds – and people have recognized that this is what truly sets it apart. Why not look into ordering a PRIV and seeing for yourself?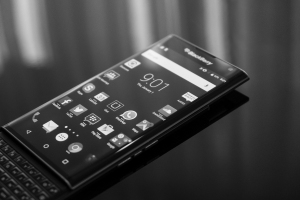 If you want to know more about PRIV, check out what our fans are saying, look at the official PRIV product page and watch our how-to demos. If you are wondering where you can get your hands on a PRIV, check out our availability blog. Many carriers such as AT&T in the U.S. and Rogers and Bell in Canada are also offering PRIV at new, lower prices (as low as $299.99 on two-year contract in Canada or $21.34/month with zero down at AT&T).