As BlackBerry looks to accelerate sales of its Android-powered PRIV, BB10 smartphones and future devices, we're pleased to announce that Alex Thurber has signed on as Senior Vice President, Global Device Sales.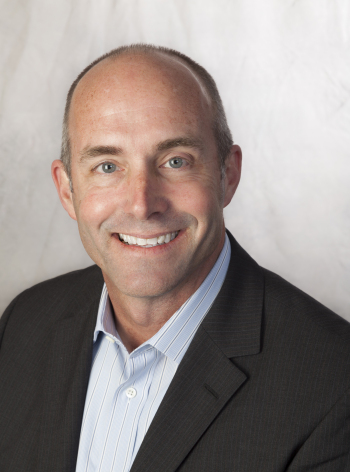 He'll lead the charge on all aspects of the BlackBerry global devices sales organization, including field sales, carrier sales management and sales operations.
Thurber has a stellar track record as a sales executive with a deep history in technology. Immediately prior to joining BlackBerry, he was VP of worldwide sales for advanced security solutions vendor WatchGuard. Before that, he held a similar role with software security company Tripwire and headed worldwide channels and commercial sales operations at McAfee. He also held multiple positions with Cisco Systems and founded network solutions and security company, Thurber Works.
Thurber, who spoke with the Wall Street Journal today about his new role with BlackBerry, talked with Inside BlackBerry about his plans, including the types of new hires he's looking to make.
What is your new role at BlackBerry?
Thurber: My focus is to achieve BlackBerry's strategic priority in making the device business profitable. In this role, I oversee the global device sales organization, including field sales, carrier sales management and sales operations.
What was your most recent role before joining BlackBerry?
Thurber: Previously, I led worldwide sales at WatchGuard Technologies, a provider of integrated network security firewall products and services to small and medium organizations and distributed enterprises. At WatchGuard, I engineered a complete sales turnaround, helping the company move from declining revenue to six straight quarters of year over year growth, including the largest quarterly and annual revenue in the company's history.
I also hail from Cisco, where I developed new go-to-market strategies to help make the company a market leader in security. Additionally, I provided business leadership in rebuilding Cisco's entire channel organization in Japan.
I see you're looking to add staff. What types of new hires are you looking for?
Thurber: The success of the device business is reliant not only on the quality and innovation behind the devices themselves but also in our distribution model. The goal is to be even more connected to our customers. This includes being innovative with our selling models – getting new types of partners and defining new routes to market. To help achieve this, we are adding headcount in our field sales organizations so individuals can build direct relationships with our various enterprise customers in conjunction with selling through our current and new partners. We want to ensure customers understand our roadmap and how we are developing new technologies and products to provide high levels of productivity without compromising security and privacy.