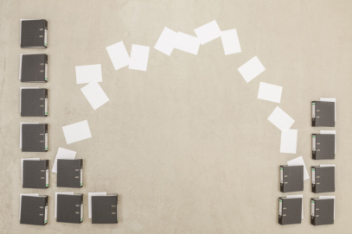 At BlackBerry, security is at the core of everything we do. We hold more security approvals and certificates than any of our competitors, and our solutions are trusted by major universities, hospitals, governments, and more. And though we take pride in our expertise, we're also constantly on the lookout for ways we might improve our offerings, such as through our release of the BlackBerry Enterprise Mobility Suite, formerly known as Good Secure EMM Suites.
This dedication to excellence is why in December, BlackBerry was cited as a leader in Forrester Research's EMM Wave Report.  Now, we're proud to announce that we've been recognized by Forrester again, in its 2016 Enterprise File Synchronization and Sharing (EFSS) Hybrid Wave. In an evaluation of 10 EFSS vendors, BlackBerry Workspaces, formerly known as WatchDox, was recognized as a Leader, receiving perfect scores in 17 of Forrester's 37 evaluation criteria, and the top rank in the Security Capabilities category of the report.
Areas where BlackBerry Workspaces excelled included, but are not limited to External Sharing, Support for Office Productivity Tools, Encryption, User and Group Management, Rights Management, MDM/EMM support, Mobile Devices and Browser Support, Technology Strategy, and support for Key Industry Markets. (Click through to BlackBerry.com/efsswave to visually compare how we did on the Forrester Wave versus our competitors and download the full report).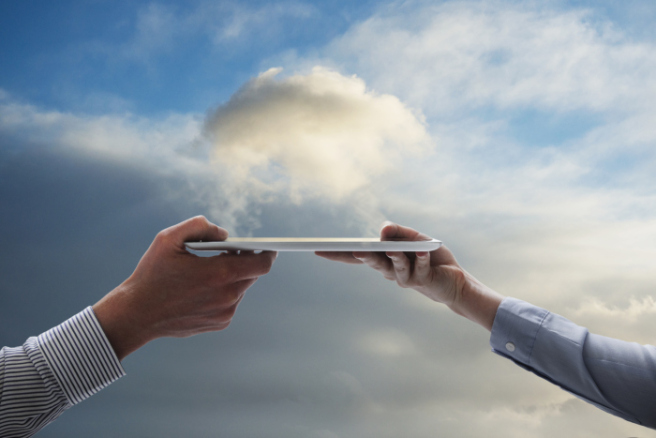 In today's enterprise environment, sensitive documents are no longer sequestered away in file repositories or hidden behind a firewall. Corporate data is everywhere, spread across users and devices. Businesses need to take measures to protect their files, regardless of where they're stored.
That's where BlackBerry Workspaces comes in. Recognized by both Gartner and Forrester for its security capabilities, BlackBerry Workspaces' Digital Rights Management (DRM) technology provides the most secure solution on the market, granting administrators superior control over their most critical files. Available as an on-premises, cloud, or hybrid deployment, it allows enterprises to create a more productive, better-secured workplace, without sacrificing their own needs to do so.
Further, BlackBerry Workspaces' Connectors ensure that it can be used to extend existing file repositories, mobilizing them without the burden of migrating content or duplicating it on the cloud.
"BlackBerry's acquisition of [BlackBerry Workspaces] in 2015 launches it into the collaboration market, as it evolves into a platform for secure business communication," states the report, entitled The Forrester Wave™: Enterprise File Sync And Share Platforms, Hybrid Solutions, Q2 2016. "BlackBerry shows particular strength in the security criteria for EFSS, with integrated rights management, watermarking for confidential items, and mobile protection. Flexible deployment options allow enterprises to adopt cloud (or not) at their own pace. Customers rate the overall file sharing capabilities highly, as well as the company's professional services."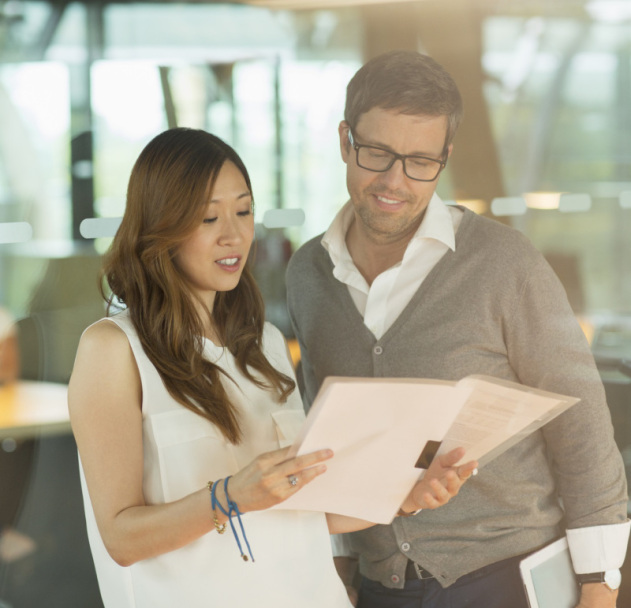 "The Forrester EFSS Wave 2016 validates that enterprises can rely on BlackBerry when securely handling all their sensitive documents internally and externally," said Billy Ho, Executive Vice President, Enterprise Product and Value Added Solutions, BlackBerry. "We are pleased to be listed as a leader in the EFSS solutions market, showing that our strategy of ensuring the highest levels of security and personal privacy is helping enterprises to be more productive while protecting their corporate assets."
With file sharing ever on the rise, enterprises are faced with the difficult challenge of securing documents across devices and outside their security perimeters. Available as a standalone product or as part of the BlackBerry Enterprise Mobility Suite – Content Edition, formerly known as Good Secure Content Suite, BlackBerry Workspaces provides enterprises with everything they need to do so. That's why it's trusted across multiple industries – and why it's a valued part of BlackBerry's EMM portfolio, which to date is one of the most diverse on the market.
You can download the Forrester Wave report at BlackBerry.com/efsswave. Be sure to also register for our webinar on May 10, where we'll talk about our score in the Wave and give a live product demo.
And if you'd like to learn more about BlackBerry Workspaces, you can click here to visit the official product page.