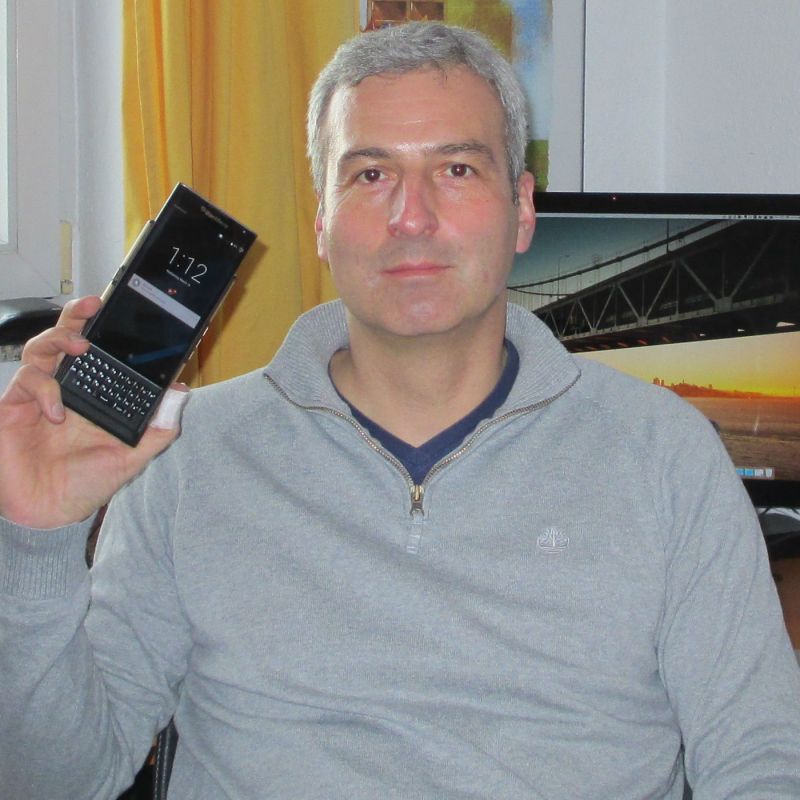 Stefan Strathaus is all about speed. In his professional life as a software company manager, he says he is "all about problems and finding new ways to speed up resolution time. Whether this means to use existing methods and technologies or coming up with new ones."
Outside of work Strathaus also lives life on the edge. He used to race motorcycles in the German Seriensport Series for bikes with up to 100 horsepower and was sponsored by Shell and a Ducati store. Today, he still races motorcycles for fun, and in the winter he travels the Alps to do extreme snowboarding.
Strathaus studied computer science in Cologne, Germany. Upon graduating he founded his own IT services company which he ran for nearly a decade. Strathaus currently works for InterSystems, a big data, data management and analytics software company, where he manages the European client and technical services group.
As a longtime BlackBerry user and a BlackBerry Elite, it's no wonder Strathaus made the move to PRIV. It allows him to work on the go and gives him access to all the apps in the Google Play store – from the social apps he needs to stay connected with his friends and family, to the powerful business apps that keep him up to speed with his busy business life.
Strathaus recently sent us a letter us about his experience with PRIV, which he's allowed us to repost, edited for spelling and grammar, here on Inside BlackBerry.
(Strathaus is one of many professionals who have made the switch to PRIV. Check out these other PRIV users, including this Irish entrepreneur/tech blogger, this consulting firm CEO, this entrepreneurial lawyer, this international sales executive and this TV chef.)
---
I have been using the PRIV since the end of last year as my daily driver – for my professional and my personal life.
Coming from BB10, the most important features are for sure the Hub and the excellent support for Microsoft Exchange, which makes it easy to organize a busy schedule with BlackBerry's Calendar app.
Since I manage a (virtual) team, I heavily rely on phone calls, email, Slack and Skype for communication.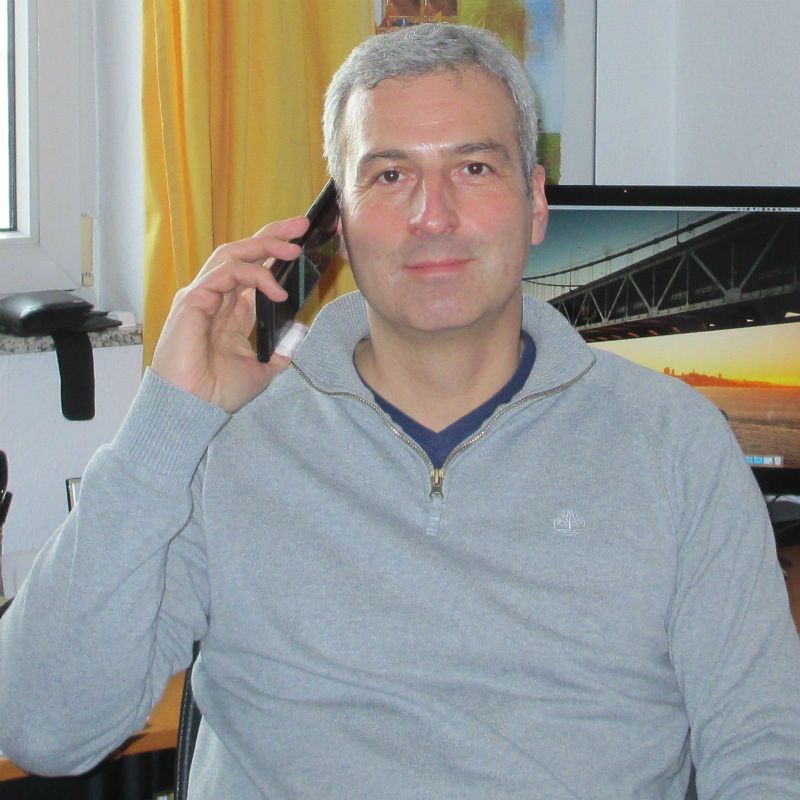 BlackBerry has a track record of providing phones with superb phone quality and signal reception. The PRIV is no exception to this.
To manage the amount of traveling I do, I am relying on TripIt and certainly benefit from being able to use the version that comes from the Google Play store. Beside this, I use a few airline applications (mainly Lufthansa and Finnair).
For documentation purpose I rely on Evernote, which I use across some platforms.
As far as the personal usage is concerned, I don't use a lot of apps other than Kindle, Feedly, Play Music and Photos.
While the camera on the Passport was already awesome, the camera of the PRIV is phenomenal. The camera app received a few updates recently and keeps improving, which makes it a very professional companion when it comes to personal and professional photography (e.g. snapping images from a whiteboard).
However, far more important than having access to a large application ecosystem is what BlackBerry added to Android to ensure the PRIV is a secure device. Especially DTEK, which helps to get people thinking about the apps loaded once you can see what resources an app is using.
Finally, the large battery is able to support my busy and long days without me ever being concerned about running out of juice. This makes the PRIV the best companion you can get for any professional and personal project.
If you want to know more about PRIV, check out what our fans are saying, look at the official PRIV product page and watch our how-to demos. If you are wondering where you can get your hands on a PRIV, check out our availability blog. Many carriers such as AT&T in the U.S. and Rogers and Bell in Canada are also offering PRIV at new, lower prices (as low as $299.99 on two-year contract in Canada or $21.34/month with zero down at AT&T).