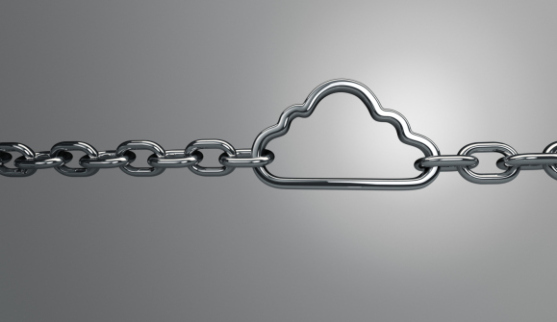 A secure cloud allows IT to reduce the workload of administrators and protect a wider range of devices, apps and content, while also lessening the risk of shadow IT. There's just one problem – many organizations, especially those in regulated industries, still remain wary about the cloud's ability to actually protect sensitive data. That's why last February, we announced a partnership between BlackBerry UEM (formerly known as BES12) and Microsoft Azure.
Now, a recent webinar with BlackBerry Chief Security Officer David Kleidermacher and Microsoft National Security Officer John Hewie explores this partnership and the five ways it addresses the cloud-mobile-security challenge.
1.     Reduced IT Complexity
"A lot of IT organizations are perceived as being a cost center," says Hewie, "largely due to the fact that they're buried, just keeping the lights on. They don't have a lot of time left in the day to focus on improving things for the end user. Cloud services like Azure help them transform things, giving IT more time to focus on enablement and innovation."
IT complexity also diminishes the security capabilities of an organization, he continues. While a point solution may solve a specific problem or plug a specific hole, integrating that software into an organization's infrastructure often incurs new vulnerabilities. The integration between BlackBerry UEM (Unified Endpoint Manager) and Azure simplifies both the installation and management of an enterprise's IT assets, saving money and allowing administrators to do more than just "keep the lights on."
2.     Unified Security, Better Usability
Consider that eight of the 10 worst healthcare breaches in history occurred last year, and that there's every indication 2016 might be worse with the proliferation of threats like ransomware. In this landscape, It's no longer viable for enterprises to cobble together hundreds or thousands of components into a slapdash security solution. Security, says Kleidermacher, has to be both unified and built into an enterprise network.
This is what makes the integration between BlackBerry UEM (Unified Endpoint Manager) and Azure so powerful. Combining BlackBerry's global infrastructure and leading EMM capabilities with Azure's cloud allows enterprises to enjoy the best of both worlds – a secure, scalable and flexible solution that enables connectivity and productivity without sacrificing control of sensitive systems or data.
3.     A More Efficient, Flexible Enterprise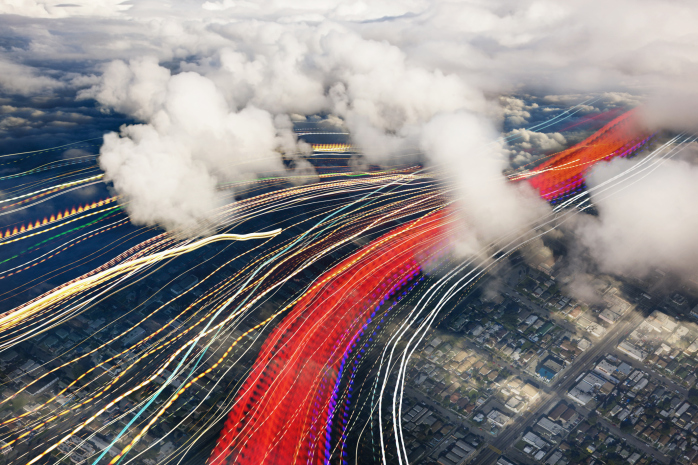 The "value proposition" of any solution aimed at companies "needs to include more than security capabilities," explains Kleidermacher. "It needs to address how this solution will help enterprises be more efficient, and users be more productive."
In addition to the cost savings that come with reducing IT complexity, integration between BlackBerry UEM and Azure will allow enterprises to deploy BlackBerry's leading EMM platform in the cloud, enjoying better flexibility without sacrificing control of their assets. This makes the entire enterprise more efficient, and opens the door to a wide range of cloud-based, mobile collaboration apps, as well.
According to Kleidermacher, the planned implementation of BlackBerry Enterprise Mobility Suite (formerly known as Good Secure EMM Suites) will only further strengthen this offering, adding a range of powerful productivity tools.
4.     Enhanced Intelligence, Enhanced Visibility
Through advanced analytics and machine learning, Microsoft taps into big data to better enable IT's security efforts. Using information gathered through Azure and Azure Active Directory's network-based sensors, it equips enterprises with the ability to better recognize and respond to potential security threats. Enterprises are also given a more complete picture of their network and application infrastructure (and with BlackBerry UEM, their mobile devices, as well).
"We're exploiting the power of big data, which is really only truly available in the cloud," Hewie explains. "Azure Cloud App Security can monitor network traffic from up to 13,000 various SaaS apps, allowing IT to better understand sanctioned cloud services and elements of shadow IT, as well. The real strength lies in being able to provide those security administrators answers to questions they haven't even thought to ask."
5.     The Power of a Global Network
Efficiency and productivity aside, there's another advantage here for clients, as well. It's tied to the power of a global cloud network – the fact that it makes it easier for businesses to collaborate in order to address digital threats. It is, says Hewie, the only way to win the arms race between malware and security.
"Imagine a Neighborhood Watch group in which everyone is looking out for everyone else's best interests," Microsoft's Hewie explains. "Because we have tens of thousands of enterprise customers operating within the cloud, when one of them encounters a zero-day threat or malware with a unique signature, we can immediately protect not just them, but also all of our other clients. It's the secondary benefit of being in the cloud – you're protected by what everyone else sees."
Closing Thoughts
BlackBerry and Microsoft have always had similar goals. It's always been a core strategy of both organizations to make the enterprise more agile, enable better collaboration and communication, and facilitate the information sharing that modern businesses require. Their partnership means they've never been better equipped to do so.
Other topics addressed by Hewie and Kleidermacher include:
How enterprises can improve privacy protection by thinking more like attackers
Predictions for the future of the enterprise security landscape
How Azure and BlackBerry UEM together enable better Identity and Access Management
The role of best practices in developing a viable enterprise security strategy
The difference between reactive and proactive prevention – and why enterprises need more of the latter
Want to learn more? You can view an archived recording here. Be sure to also check out the official Microsoft Azure, BlackBerry UEM and BlackBerry Enterprise Mobility Suite product pages.
Thanks to smartphones and tablets, employees are more productive than ever before, but they're also taking risks with those devices that can threaten the security of your crucial business data and applications. If you're concerned about balancing mobile productivity and security, don't miss the BlackBerry Enterprise Mobility Forum live events coming to Pittsburgh, Houston, and Columbus, Ohio, in September. See solutions in action, speak to mobility and security experts, and share ideas with like-minded colleagues. Learn more and register today.