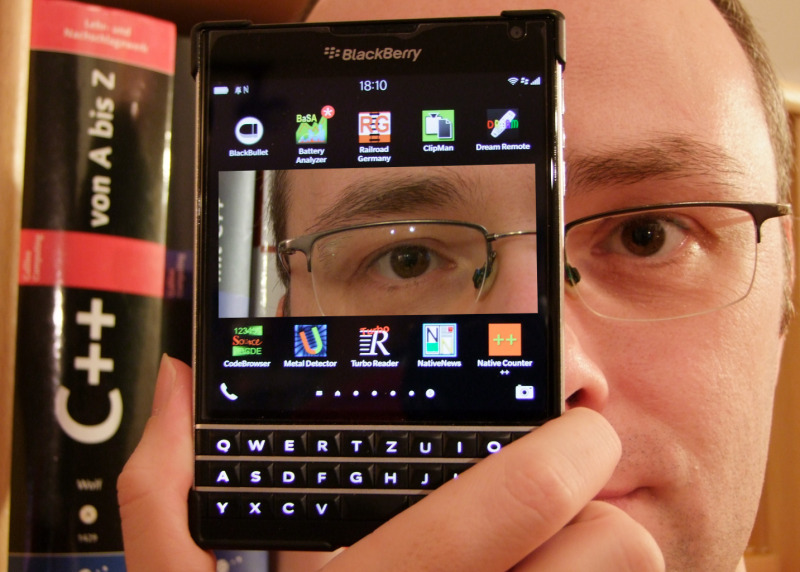 BlackBerry 10 developers dedicate their time to providing the millions of BlackBerry users the freedom of choice to use the apps that matter to them. In gratitude, BlackBerry is spotlighting some of our most prolific developers. Meet the people that make the BlackBerry 10 apps that you love.
I've already had the opportunity to interview Alessandro Bellotti, creator of 30 BlackBerry 10 apps, including Echo – Voice Recorder and Call Blocker and ReCall; Brian Scheirer, creator of the Work Wide app; Jerome Carty, creator of 11 BlackBerry apps, including Twitter app Blaq; and Oliver Martinez, creator of 14 BlackBerry 10 apps, including the Face10 app.
Today I spoke with Michael Muth, indie developer and creator of 30 apps for the BlackBerry 10 platform including the popular Pushbullet client BlackBullet and ClipMan Clipboard Manager apps.
BlackBullet is a useful native client for Pushbullet.com, which is a service to easily send things between devices, both manually and automatically. You can add contacts and push notes, links and files directly to their devices. BlackBullet lso allows you to send a link from your BlackBerry to your tablet, or sync the clipboard with a Windows Desktop.
ClipMan is the powerful Clipboard and text template manager built for BlackBerry 10. You can write something once and use it as often as you need it. ClipMan monitors your clipboard for changes and stores every text that appears in the clipboard in a small database. You can search the history, manage the snippets and use a text from your clipboard anytime.
Here's what Michael had to share with us:
How long have you been developing on the BlackBerry platform?
I've been developing for BlackBerry devices since the summer of 2012.
What attracted you to the platform?
I appreciate the focus on productivity and multitasking for the BlackBerry 10 platform. The concept of always having access to all of your communications using just a simple gesture on your device, no matter what you were currently doing on it, was impressive and is still outstanding.
Are there features that stand out?
The BlackBerry Hub definitely. But also the feature to mount the internal storage of your BlackBerry via Wi-Fi as a network drive on your desktop. You don't have to plug in your BlackBerry for every task you have to do; it just needs to be somewhere on your desk and have access to the local Wi-Fi network. BlackBerry Blend takes this even further and gives access to all mails, SMS, BBM messages, Calendar and files via a secured and encrypted connection without touching the device. The data doesn't need to get synced to a cloud to be able to work with it. It's just on my BlackBerry, which acts as a server and network storage. This is what I love: I have full control all of the time.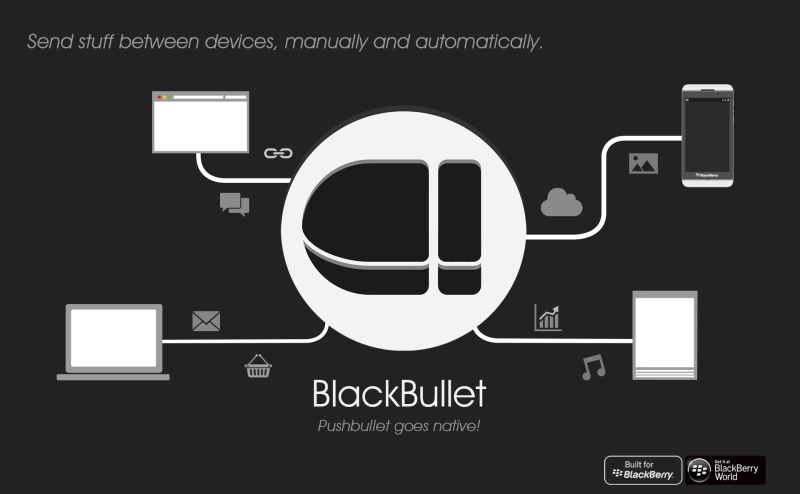 What kind of support have you received from BlackBerry?
In 2012, BlackBerry gave me a Dev Alpha Device and trusted that I would start creating apps for their new platform. The Dev Alpha was a prototype device of the BlackBerry Z10. The casing was not final, but apart from that it was working and acting like the final hardware. I was able to test my apps on it and got stuff like ClipMan ready before the platform was released. Since then I've constantly been in contact with different people from BlackBerry, and it is always very productive to work together.
How did you get into developing apps?
Oh, this was long before BlackBerry. It started as a passion with a geek device called N900 which was produced by Nokia. I just got an expensive satellite receiver called Dreambox that had a hard disk built in. It was in my living room and, thanks to a few cables, I was also able to watch movies in my bedroom, but I was not able to control the box from there. So I started to learn how to create an app for my N900 to control the receiver through the wall via my Wi-Fi network. The third version of this remote control, Dream Remote, is still at BlackBerry World.
Tell us about your app(s) – what was your inspiration and what features do you want to highlight?
Usually they are solving an issue I have myself. Like ClipMan, which offers me an infinite amount of possibilities to handle stuff in my clipboard. Handling text blocks without ClipMan was always a pain on mobile devices.
Same goes for BlackBullet. I just searched for a fast solution to send a url I had on my BlackBerry to the browser of my PC or Smart TV. Just like ClipMan, it evolved thanks to a lot of user feedback. It is now able to send notifications to a Pebble smartwatch, receive notifications based on RSS feeds thanks to the integration of the website IFTTT.COM and has push notifications integrated for CrackBerry.com.
A friend of mine got his smartphone stolen two years ago. It was an Android and he never saw it again since the thief had turned the device off immediately. Our BlackBerry devices are a lot more secure, but there is nothing anybody can do if the [stolen] device gets turned off. So I developed PushProtect, which tries to take a photo of the last person who had the device in their hands and stores it in a place the thief is unable to reach.
I'm very proud of every successful recovery message I receive! The funniest story I got was from a man who had just visited his godchild. On his way home he realized his BlackBerry was missing, and he was full of panic since his device was not password protected. He checked his account and found a few involuntary taken selfies of his 5-year-old godchild while she was playing her favorite game on his BlackBerry. She had taken the phone just before he left. But thanks to PushProtect, he knew that nothing bad happened, there was no need to go to the police, and an hour later he had his BlackBerry back.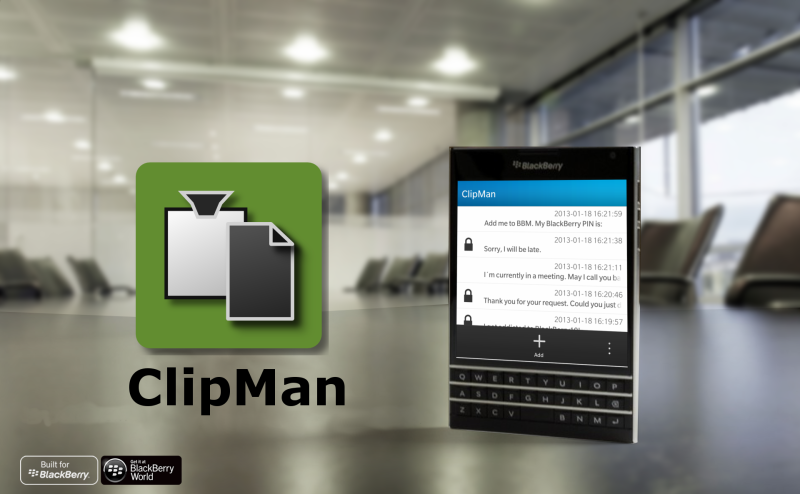 But I don't only develop apps based on my own needs. Railroad Germany is an example of an app that solved an issue my girlfriend had. She [hated] to have to always type the same train stations just to quickly check when the next subway she needs might leave. So I created an app where she could add her favorite connections. Now she gets the information with a few taps long before somebody else gets it using the official apps. Railroad Germany works within Germany for bus, train and subway and for nearly all national connections for the whole of Europe. So, she was even able to use it on a business trip from Barcelona to London. My app helped her always arrive on time and save where she needed to go. A great feeling.
I have about 30 apps in BlackBerry World and, as you can see, I could talk about them all day.
What kind of momentum have you seen – number of downloads, peak download times, etc.?
My apps have around 2.6 million downloads. I've noticed how things such as the season of the year or even the weather can impact daily download numbers. During the summer, the download numbers are always rather low. But now I see also how a sunny day can drive the downloads of MapBrowser and Railroad Germany in certain countries, where stuff like BlackBullet, Metal Detector, BaSA or ClipMan get downloaded when people are inside.
What other apps have you developed for BB10? Are any in the works now?
Apart from my paid apps, which have taken a lot of effort to develop, I published some free tools like Native Level and dict Browser, which is basically just a Web browser but created especially for a certain [translation] website with the big benefit that it acts like a share target. So you can just mark a single word in an email within the Hub and share it to dict Browser to get it instantly translated.
I've also been working for about three months on my next big app for BB10. But it is still a secret.
What's the greatest moment you've had with BlackBerry?
There were several… maybe my visit at the BlackBerry Jam in Amsterdam. Or the launch Party of the BlackBerry Classic in Frankfurt. I also have good memories about the first time I got a BlackBerry 10 device shown to me by a team member of Developer Relations. It was in the afternoon, near a fireplace on the riverside of the Spree in the garden of the C-base, a hackerspace in Berlin. We had a great conversation and retrospectively it was the best place to get an impression of what the future of productivity and secured mobile devices look like.
Michael Muth is a member of BlackBerry's developer community, member of an enterprise developer group in Germany and a BlackBerry Developer Elite. Connect with Michael on Twitter.