"Go back! There's a fire on TV!" my son yelled. I put down the remote: It was Fort McMurray, Alberta and the flames raged across the TV screen. I assured my sons that the fire would be put out before we woke up the next day. I was wrong.
(Renata Rusiniak manages all things charitable and community-related at BlackBerry including charitable contributions, employee engagement programs, and community affairs. Follow her on Twitter (@RenataRusiniak).)
First thing the next morning, my boss and I contacted BlackBerry's senior leadership; within minutes, they responded enthusiastically. By noon we had announced to our employees that BlackBerry would match personal donations to the Canadian Red Cross for the Alberta Fires appeal. All employees interested in having their donations matched just needed to email their receipts.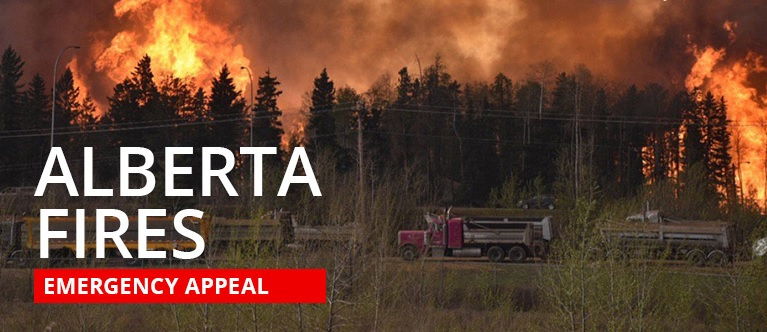 90 seconds after the article was posted to BlackBerry's intranet, the first donation receipt was received. Ten days later, the receipts continue at a steady pace. The generosity of BlackBerry employees has been completely overwhelming. It started with Canadian employees and the movement has grown as receipts are coming in from employees around the world.
Today, I am proud to say that BlackBerry and our employees have donated over $30,000 in support of the Alberta Fires Appeal.
It's hard to believe that ten days later, the fires continue to burn moving eastward towards Saskatchewan. The Canadian Red Cross continues to provide support for the 88,000 displaced people evacuated from the fires. Through the generosity of donors around the world, the Red Cross recently reported a total of $75 million donated for the Alberta Fires Appeal. The Provincial Government of Alberta and the Federal Government will be matching all donations made by May 31 with no cap.
I can't help but feel immense pride when I think about our employees who have generously supported this devastating situation. When a community acts so quickly, without question, to support people they have never met half-way across the country, it reminds us that compassion prevails during times of adversity and humanity is strongest when we act together.
For latest updates, follow #ymmfire.