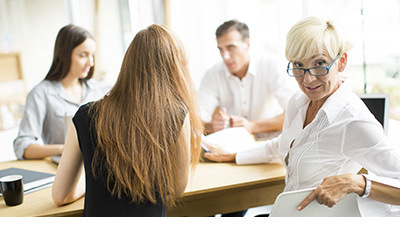 Business continuity planners have a challenging role, different from other risk managers. They ensure that one organization can continue to operate, unlike government emergency managers, who are dedicated to helping an entire community or region recover from a crisis.
Written by Kathy Kibble, BlackBerry Business Continuity Manager, for the AtHoc blog, and reposted with permission.
Business continuity planners also differ from specialists that focus only on one type of risk. For example, an enterprise IT disaster recovery specialist looks at recovery from a technology angle, while the business continuity planner looks at a broad range of scenarios that may threaten an organization's facilities, technology, people, or the services of third parties for all its entities globally. And a business continuity planner must address the possibility of these scenarios often with a lack of resources. A survey by Continuity Central found that 44% of respondents said lack of budget and resources was their main challenge.
To tackle the challenge, a business continuity planner must develop an effective business continuity plan. Here are five tips for successful planning.
Know the organization thoroughly. The activities where the most time is spent should bring the most value to the business. So learn about the business: What are its essential functions? What are the biggest risks to smooth business operations? Knowing the top risks and the most critical business functions helps with concentrating on the right priorities. This will allow more detailed plans for the priority areas – and when exercises are performed to test plans, greater attention should be focused there.
Build business continuity into the organizational culture. Create an atmosphere of business continuity, with management involvement and awareness at all levels. Make sure there is top-down management support, with a steering committee directing and providing feedback and facilitating communications with employees and other stakeholders.
Take the high-level view. Keep plans at as high a level as is practical. Instead of having six different departments create and regularly update individual plans that include a lot of similar content, have one higher-level document that everyone can use. Maintaining several copies of similar contingencies can require significant effort. Updating redundant verbiage does not add a lot of value nor make the business more resilient. It can also help to take an all-hazards approach, writing plans to handle different problems, rather than focusing on the cause of the problem. For example, if the power goes out, the business continuity actions will be similar whether it is due to equipment failure or an earthquake.
Think globally. If the organization is global, business continuity planning needs to account for differences in geography, local regulations, language and culture. How do rules vary from one country to another? What services may be more difficult to restore in one country than in another? What impact will different languages have on communications at time of incident? Will cultural differences change the priorities or require different thinking?
Be flexible. While it may be helpful to start out with continuity plan templates, a cookie cutter approach probably won't work for every aspect of every organization. Adapt the business continuity program to fit the business culture. The program should be iterative, with activities building on each other, each one improving on the last.
When following these steps, always keep the organization's top goals in mind in order to help stay focused on what matters most to the organization.
Kathy Kibble is a manager for enterprise business continuity at BlackBerry. She has broad experience in business continuity, disaster recovery, crisis management and pandemic planning. Kathy is responsible for designing and executing BlackBerry's Global Enterprise Business Continuity Management Program and BlackBerry's Incident and Crisis Management Program.