H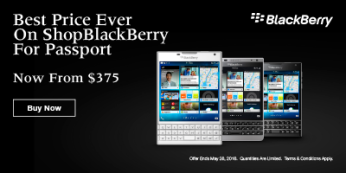 ello again, #TeamBlackBerry! We've got another exciting announcement to bring you today: a great new deal on the BlackBerry Classic in White for UK customers! This is in addition to the rest of our May Madness promotion, where we're offering great deals on the BlackBerry Passport (Black & White), the Passport Silver Edition, and PRIV.
From now until Thursday, May 26, the BlackBerry Passport will be available for the best price ever, just $375 USD ($489 CDN, €449 and £330) on ShopBlackBerry. And if you want something a little fancier, you can also purchase the Passport Silver Edition for only $410 USD ($550 CDN, €479 and £360).
We're also offering great value on all purchases of PRIV. For the duration of the promotion, when you buy our first Secure Android Smartphone, you'll receive a complimentary black flip case and sync pod, for a total value of $99 USD ($119 CDN, €99 and £74).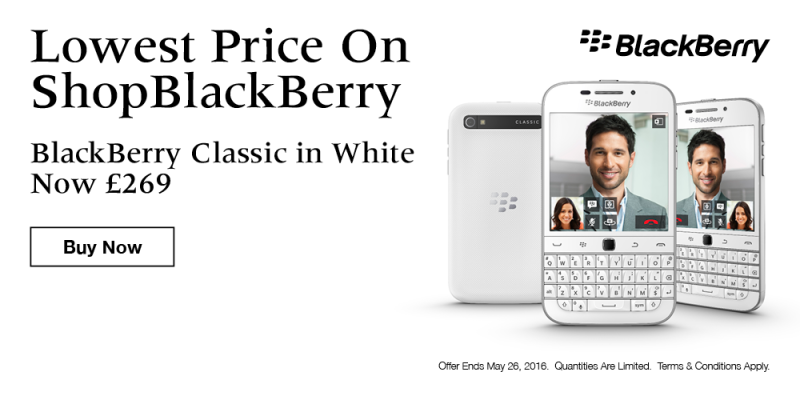 And from today, the BlackBerry Classic in White is now only £269 (normally £349), exclusively for the UK.
In short, whether you want to roll with Android on PRIV, explore the wider world of BlackBerry 10 on Passport, or type away with the beloved white BlackBerry Classic, you'll find something to go mad for this May.
All offers run until May 26, 2016 at 11:59 PST, and are available from all ShopBlackBerry stores while supplies last, with the exception of the BlackBerry Classic in White, which is only available in the UK. Terms and conditions of the original offer can be found here, and the UK offer here.