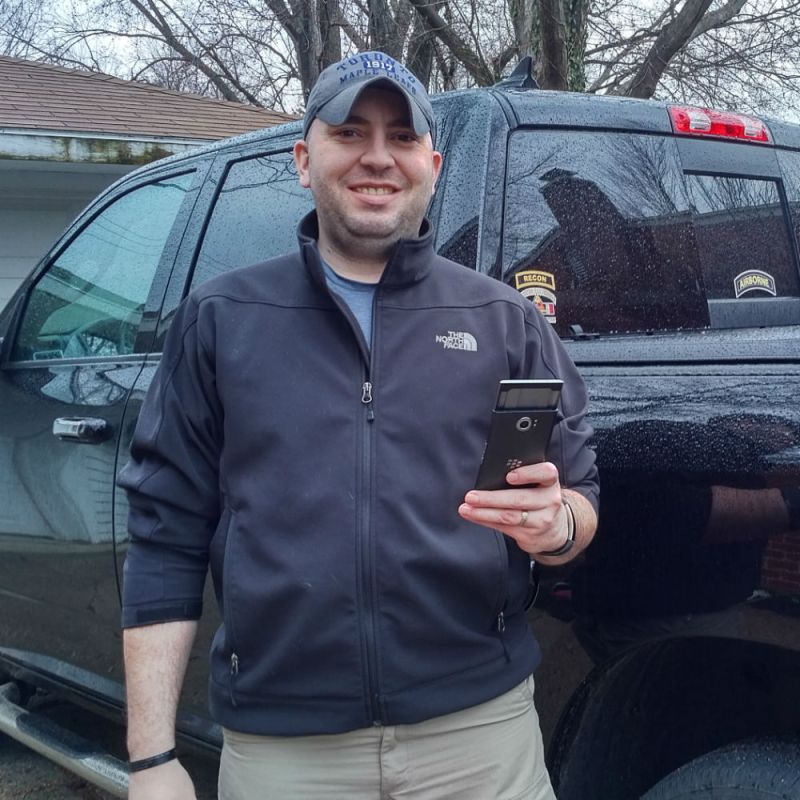 Retired U.S. Sergeant David Stapleton understands the serious problems service men and women face when they retire from the military. After serving and surviving deployment in the war in Iraq, he discovered very quickly that the real battle started when he came back home in 2011. He returned with a traumatic brain injury and post-traumatic stress disorder (PTSD), which have proven to be more difficult to overcome than anything he experienced in combat.
Knowing that there are many other men and women experiencing the same struggles he is, in November 2015 he founded Operation Alpha to help veterans empower one another. According to the U.S. Department of Veterans Affairs, 22 veterans take their lives each day. On David's GoFundMe page, he says his goal with Operation Alpha is to "unite and empower fellow Veterans and their family members [to] re-build their lives and to overcome the struggles of returning to civilian life by providing them with the direction, tools and support necessary to do so. We want to help our fellow Veterans find a new purpose here at home and help each other overcome the mental, emotional and physical wounds we battle on a daily basis."
One of David's key tools is his PRIV by BlackBerry. He uses it perpetually to communicate with other veterans, help them connect with each other and manage the everyday tasks of keeping the Operation Alpha community going strong. He's been using BlackBerry smartphones in his student, government, military and business lives for about 10 years. He's tried iPhone and Android devices, but has always come back to BlackBerry. Recently he spoke with us about his work and how BlackBerry helps him stay on top of it all.
David isn't the only person who counts on PRIV to stay true to their mission. Check out feedback from other PRIV fans, like this Yahoo search editor, this author and happiness expert, this Irish entrepreneur and tech blogger, this TV host, this bestselling author and pastor, this TV chef, this international sales executive, this aerospace engineer, this sports editor, these twin fashion moguls, this consulting firm CEO, this entrepreneurial lawyer and this insurance manager. 
Ryan: Which BlackBerry smartphone are you currently using?
David: I've been using my PRIV since the day it was released. I was on the Passport before that, preceded by the Classic and the Z10.
Ryan: How did you find the transition from BlackBerry 10 to Android secured by BlackBerry?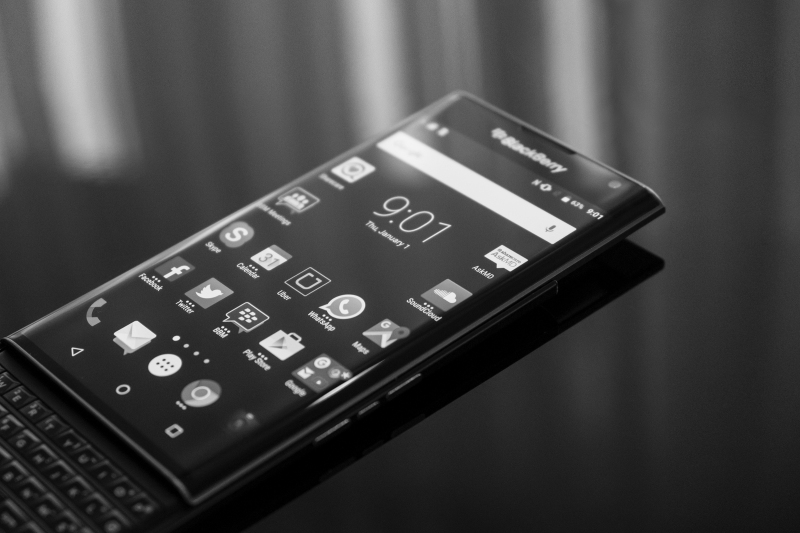 David: The transition wasn't very difficult. My biggest fear was that everything I loved from BlackBerry 10 was going to be gone. BlackBerry 10 is honestly the best mobile platform on the market, from security to customization to productivity. I look at it like a hybrid OS. I was happy to see BlackBerry bring over their most popular native apps that I used the most. On top of that, the productivity tab is a great feature. I had to learn the ins and outs of Android, but BlackBerry did an excellent job in making this a BlackBerry phone – it's still a BlackBerry for me.
Ryan: What does your daily schedule look like?
David: Really, each day sees 24 hours dedicated to my role. I receive phone calls and text messages throughout the day, making sure I'm available for those who need help. I do whatever I can to assist them. I spend a lot of time on various social media services looking for signs of stress-filled posts. It's a vast source for calls for help, I can't tell you how many times I log into Facebook or Twitter and see posts that are red flags of veterans in need. That's the beauty of my PRIV; it gives me a good view of social media trends from anywhere, anytime. And [I can] set alarms and reminders to check on trends and connected veterans, especially the peak times [we see requests for help] between 2 a.m and 3 a.m.
Ryan: How does your PRIV help you make the most of your day?
David: The biggest features I use are tasks, the Hub and the calendar. I'm constantly booking appointments with those who need help or someone to talk to. With the Hub and tasks, [it's] so much easier to maintain my communication. I could be talking to one to four guys at a time, and the Hub makes sure I stay organized and keep up with the demand of communication.
For me [PRIV] is a tablet and laptop replacement. I honestly do more work on my PRIV than on my computer. All of my writing, documenting and communicating is done on my PRIV. Microsoft Office, especially, is a great app to have. The size is perfect for that. The fact that it's a slider and it frees up so much space on the screen is great. I'm a huge into hockey, I'm a dedicated Toronto Maple Leafs fan and I'm able to watch their games on the PRIV while I'm out. The curved screen is just amazing and gives it so much depth.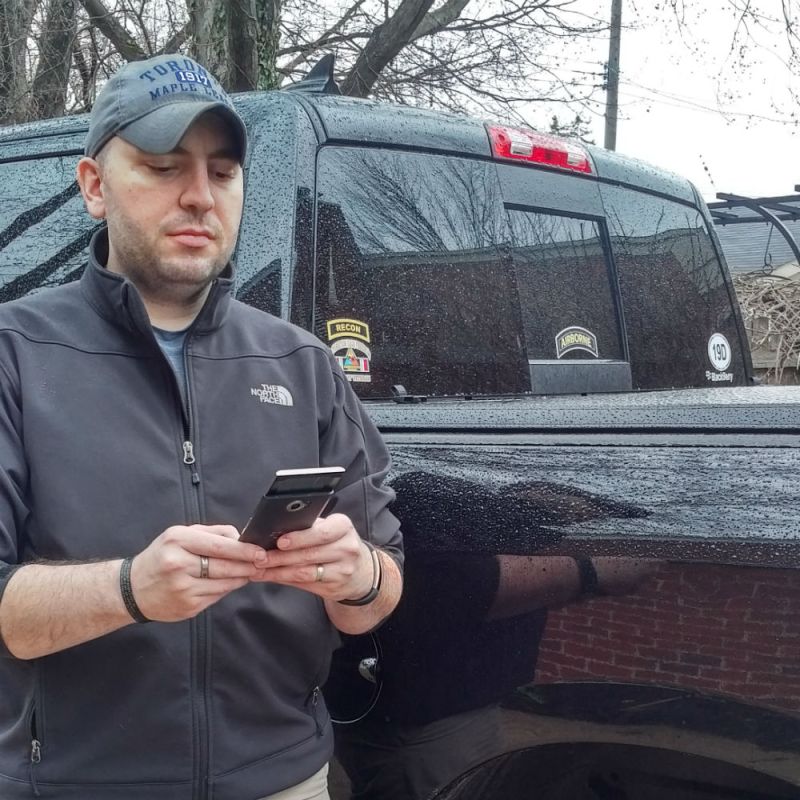 Ryan:  Do you find BBM to be an essential messaging tool for your organization?
David: One of the things I encourage our members to do is install BBM, no matter what platform they're on. Once they're on BBM, it's much easier to keep multiple messages separate. The actual communication is much more fluid, with the ability to video chat if need be. We've had three people at one time in a video chat. BBM just makes sense.
It's helped me with my own journey as well. Knowing that others are going through what I am really drove me to start this up. We're still in the early stages, currently we have 26 veterans that are officially active in the community. We're preparing to launch our website on June 1.
One of the other things we're going to be setting up is a BBM Channel. I've been doing a lot of research on the best way to set up a channel and learn how to effectively market it. Obviously we'll be working to market it on our website. I do use BBM Channels a lot to connect with other veteran services and groups on BBM.
Ryan: How is security important in your communication?
David: For myself, I've always been a BlackBerry user. One of the main reasons is security, the other is the keyboard. Knowing that my details are secure, it makes me feel more comfortable talking with others and learning their own stories.
Knowing the level of security helps to put them at ease, especially given the nature of these personal chat sessions. I try to encourage them, no matter who they reach out to, to keep that security mindset. BBM almost seems helps them to open up.
Ryan: What is your favourite feature on the PRIV?
David: It's actually a three-way tie. My favourite features are the Hub, the physical keyboard and the Productivity Tab. Those three features make the PRIV the best Android phone by far. The gestures on the keyboard make communication and navigation on the phone so much easier.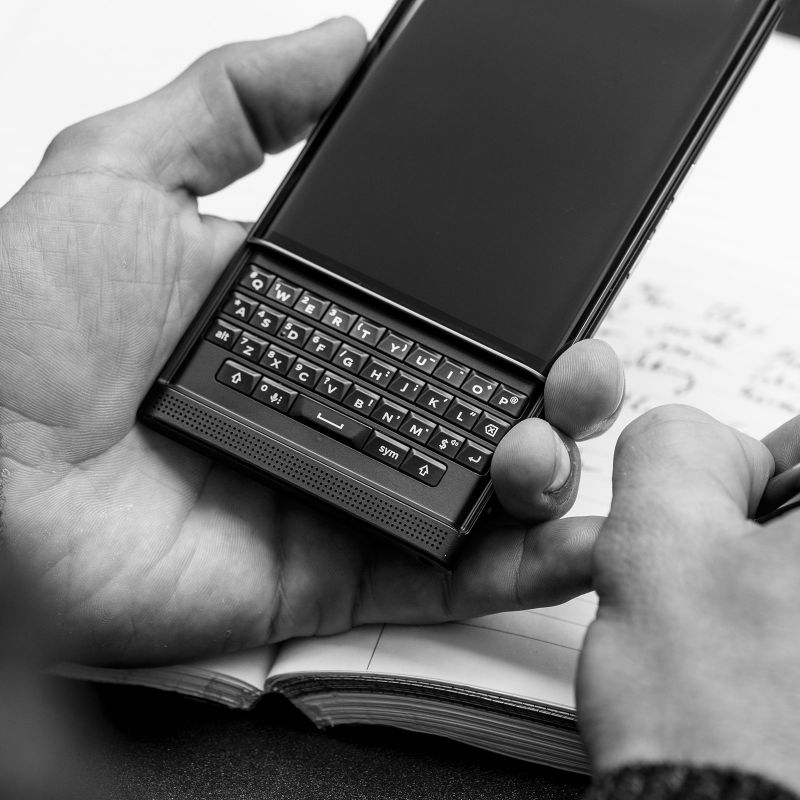 Ryan: What do your friends, family or colleagues say about your smartphone choice?
David: As soon as I walk into a room, with my phone out, I slide it open and start typing, people are saying, "Whoa what kind of phone is that?" I respond that it's a BlackBerry.  They are so amazed by it, they want to hold it, slide the keyboard out. I show them the Hub and they are sold.
There's a misconception about BlackBerry, [people] don't know the capabilities and customization available through BlackBerry 10 and the PRIV by BlackBerry. BlackBerry users are the most loyal end-users, because you don't have to settle, you can make it your own. The PRIV takes everything great from BlackBerry 10 and puts it on top of the Android OS. They made the world's first truly secure Android phone that is just as perfect as a BlackBerry 10 phone. The app gap is no longer there.
I even have six BlackBerry devices (two Classics, a Passport, two PRIVs and a Bold 9900) on my family plan of 10 lines. I converted everyone but my wife and mother in-law, who use iPhones, but I'm still working on them! My mother-in-law says she will be switching to the PRIV when her contract is up. The other two devices are tablets. I am still even using my PlayBook!
Ryan: Out of 10, how would you rate your PRIV?
David: I would give it a 9 out of 10, it's nearly perfect. It's as close to the BlackBerry 10 platform that you can get. The quality build and looks are amazing. Also the camera is a huge plus; especially on a productivity phone. I do most of my work on the PRIV directly.
Wondering where you can get your hands on a PRIV? Check out our availability blog, and bear in mind that many carriers such as AT&T in the U.S. and Rogers and Bell in Canada are also offering PRIV at new, lower prices (as low as $299.99 on two-year contract in Canada or $21.34/month with zero down at AT&T).