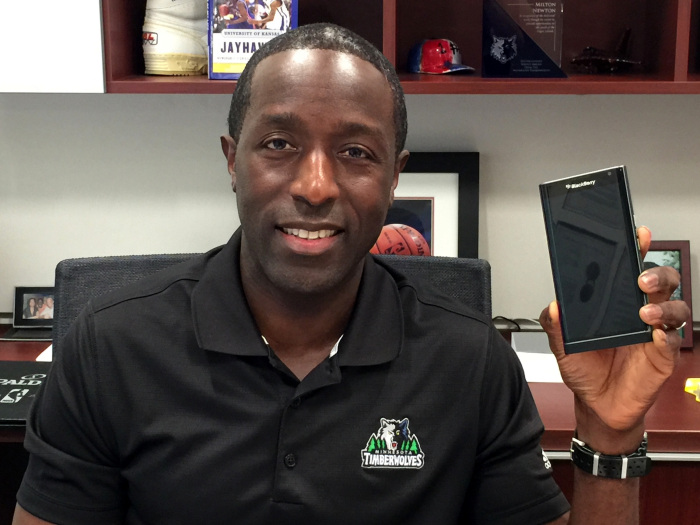 Most sports stars are like shooting stars, unable to transition to other roles with the game once their playing days are over. Not so Milt Newton. A 6'5" starting forward on an NCAA championship-winning University of Kansas team, Newton played a few professional seasons before entering the management side. He's helped run the USA Men's Basketball team, scouted for the Philadelphia 76ers, started and run an NBA offshoot called the NBA Developmental League, and served as Vice-President of Player Personnel for the Washington Wizards. Most recently, Newton was the General Manager of the Minnesota Timberwolves.
A native of the U.S. Virgin Islands, Newton has been using BlackBerry devices for more than a decade and a half. His device of choice today is the PRIV, which he calls "sleek and stylish" and allows him to be "very accurate" when he's typing his many messages to colleagues while on the go.
(Newton is one of many professionals who have made the switch to PRIV. Check out these other PRIV users, including this German IT executive, Irish entrepreneur/tech blogger, this consulting firm CEO, this entrepreneurial lawyer, this international sales executive and this TV chef.)
Lai: What's your history with BlackBerry?
Newton: I started using BlackBerry back in 2000. My first was the 850 pager. Everyone at the NBA League office had BlackBerries; it was THE phone of choice. Every time BlackBerry came out with a new model, I tried to get that. think I've had every model – the Pearl, Curve, Bold, Z10, and then the Passport, before I switched to the PRIV.
Flip Saunders (the late President and coach of the Timberwolves, who hired Newton) was a BlackBerry user, too. I was always introducing new gadgets to him. One of the IT guys here at the Timberwolves, after he saw my PRIV, he went and got one, too.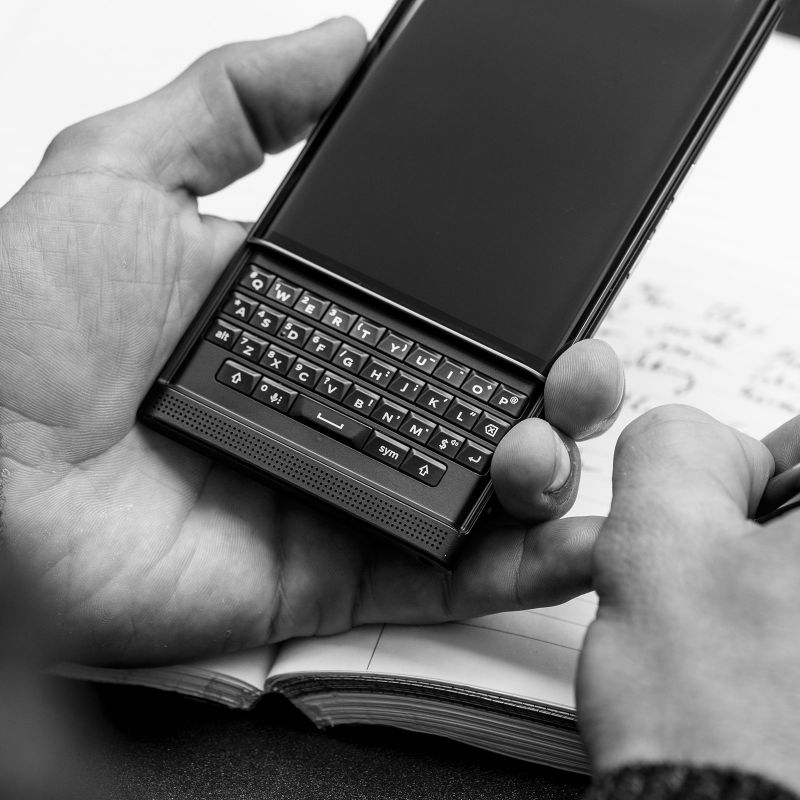 I have gone away from BlackBerry for another phone before. I won't mention its name, but inside of two weeks, I knew it wasn't the one for me.
Lai: So what do you like about your PRIV?
Newton: One thing that's very important for me is the keyboard. I have really big hands and long fingers. When I press the letter 'B', I want a B to come up. I get really frustrated when I look down at what I'm typing and I think, 'That wasn't what I wanted to say.' I have always been able to be very accurate with my BlackBerry phones, especially with the PRIV. Not only do I like the design – it's sleek and stylish – but it's like carrying a computer, a tablet and a DVD player all in one device.
Security is also very important to me. I don't want to be in a position where my device is easily hacked. In my position, I receive a lot of information that I HAVE to keep to myself, like player and agent contacts, that would be detrimental to my organization of others got ahold of it. BlackBerry phones are more secure than others. That's comforting to me if I were to lose my PRIV and someone tried to hack it. I also used to love the convenience of the Picture Password on my Passport – I just need to set it up on my PRIV, too.
Finally, I'm a very busy guy for work. So productivity is key. The BlackBerry Hub is very convenient. From there, I can see all of the calls, e-mails and texts I get. And I get a couple hundred of messages and calls all day, every day. Also, I'm used to traveling 20 out of 30 days a month during the NBA season. So battery life is very important. With the PRIV, I can start at 8 am in the morning and get all the way through to 10:30 pm or 11 pm if I'm not going full-tilt the whole way.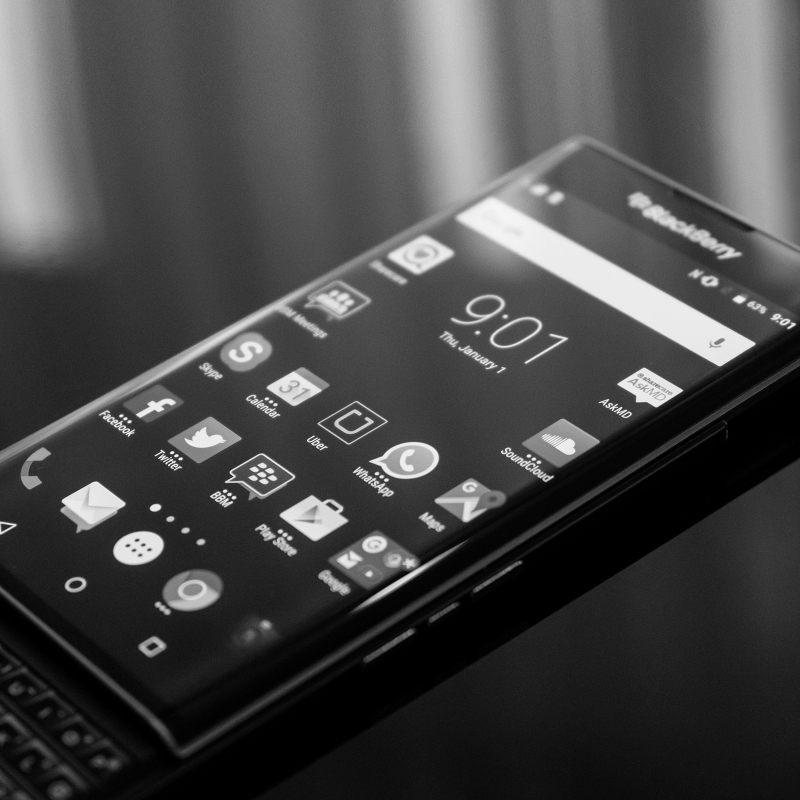 Lai: What are some of your favorite apps on the Android-based PRIV?
Newton: I use a lot of apps related to sports, travel, music, and reading. For work, I'm always reading the daily newspapers from NBA cities, as well as sites like USA, ESPN and more focused basketball sites.
I use Waze to get around, as well as different airline sites. Uber is a no-brainer, I use it every time I get to a new city. I meet lots of people and get their business cards. I use an app called CamCard to scan all of those cards and manage them.
I don't play any games – I like to watch YouTube or movies in my downtime. Or read: my Amazon Kindle app is heavily used – my daughter has like 500 books in there. The book I'm reading right now is The Circle Maker by Mark Batterson. I should also add I use PRIV to take lots of pictures of my family, at practice, or something I see walking in the airport that I want to remember to bring back to the office.
Lai: So what's your final assessment of your PRIV and how it helps you for work?
This is a very sleek and sophisticated phone. It doubles as my personal and work phone, as I can access everything I need to from my company network. Being on Android, I can get all of the apps I need. PRIV lets me access all of my info securely and in a very classy way. It's the best smartphone in the market right now.
***
If you want to know more about PRIV, check out what our fans are saying, look at the official PRIV product page and watch our how-to demos. If you are wondering where you can get your hands on a PRIV, check out our availability blog. Many carriers such as AT&T in the U.S. and Rogers and Bell in Canada are also offering PRIV at new, lower prices (as low as $299.99 on two-year contract in Canada or $21.34/month with zero down at AT&T).