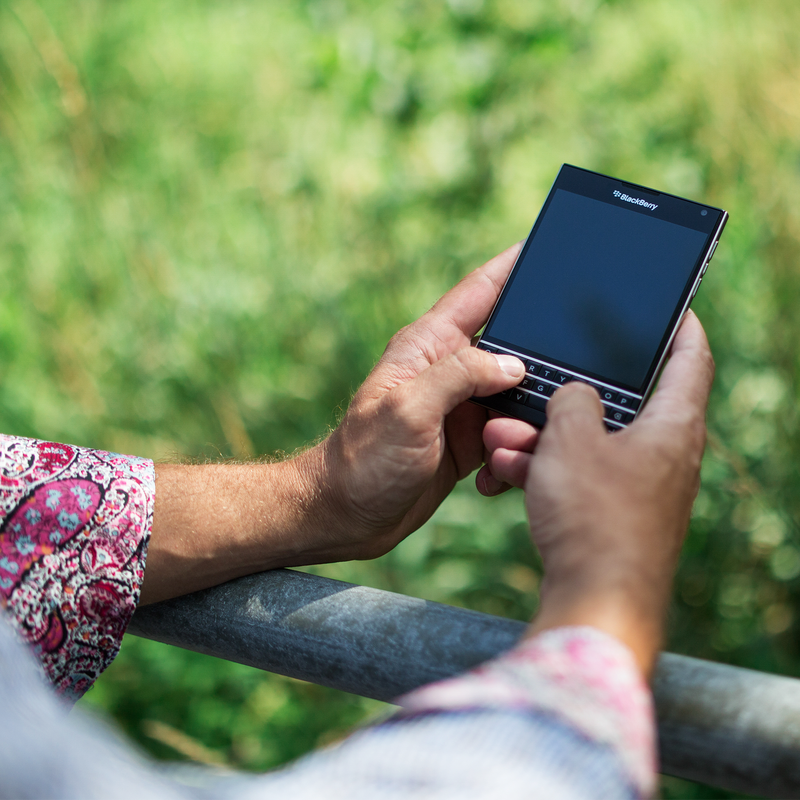 Even as we continue to push forward with Android on PRIV, the Passport remains one of our most formidable – and beloved – devices. From its unique design to its physical keyboard, from its powerful, productivity-oriented OS to its superior battery life, there's a lot to love about the Passport. Just have a look at what Know Your Mobile's Richard Goodwin says about it:
"Like a lot of people, I'd made up my mind about the Passport without even using it – and this was wrong… If you want a powerful [device] that's excellent at multitasking, has a gorgeous keyboard, an excellent notifications hub, and a growing selection of applications and market-leading security, then you could do a LOT worse than the BlackBerry Passport. And it's not just me that's a fan, either."
He's certainly not wrong about that. Not only do a ton of high-powered professionals swear by this phone, it's also got an intensely loyal following online, too. Have a look at what fans on the wider web have to say, too:
A Design Fit for The King of Smartphones
"I'm lucky enough to be the (extremely) proud owner of a Limited Edition Passport, and it is easily the best smartphone I've ever owned! There are so many aspects of it that get pretty close to perfection – the size and clarity of the screen, the *truly* innovative keyboard, the sound from speakers… and that doesn't even consider how well-designed the BB10 OS is! I love owning and using the Passport – I don't plan on replacing it until it literally falls apart from overuse!" (UTB)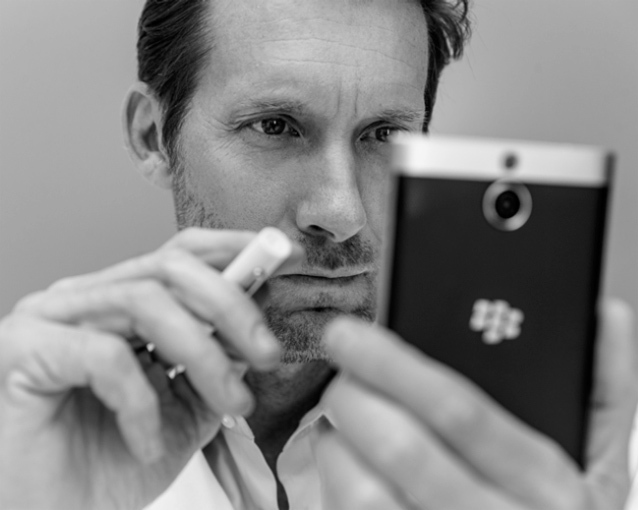 "The Passport is still THE king of smartphones. It's absolutely brilliant, and one of the most innovative phones ever. BlackBerry deserves tons of credit for having the courage and confidence to release such an innovative and daring design… I'm really looking forward to seeing what they have in the works." (UTB)
"I'm blown away by how much I like the aesthetics of the Passport. I'm absolutely bored with iOS & have read so many positive things about BB10 & the Passport. Particularly the battery life & BB Blend." (reddit)
"[Passport] seems made to break the boundaries, and it feels good knowing that it was a work of art for consumers. BlackBerry really gave us something we didn't realize we needed! I love this little workhorse all the more for seeing the care and thought that went into its creation." (UTB)
"After a very long time drooling over the Passport and positively salivating over the Silver Edition when it was released, I finally took the plunge and bought myself a Passport Silver Edition. It is all I hoped for and more. The build quality is incredible and using BlackBerry 10 feels like coming home. I've missed it since the Z10. My iPhone 6 Plus is great as a toy and time waster, but my BlackBerry actually helps me be more productive." (reddit)
"A Passport turns heads. Great device, will use it until it dies" (reddit)
A Keyboard That's Completely Unmatched
"The Passport keyboard is simply amazing. From the autocorrect which has, I'm sure, saved most of us from countless embarrassing typos to the ability to swipe entire sentences. My Passport keyboard knows me – sometimes I think better than I know myself… Designed to innovate and solve problems, the Passport did just that, bringing a whole new level of productivity and efficiency to the mobile landscape." (UTB)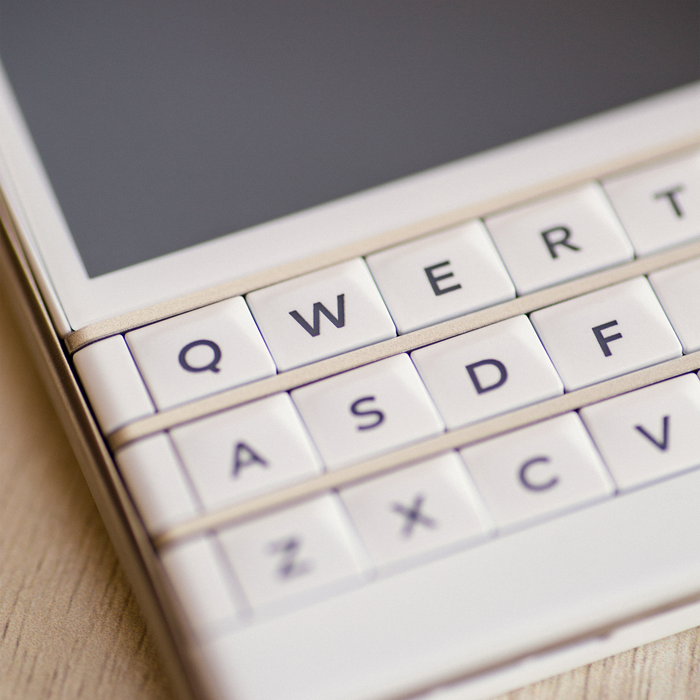 "I forgot how much I missed a real keyboard, [Passport's] quite a good phone. I went from a now-dead Note 4 to the Passport, and I have zero regrets, even in the apps department." (reddit)
"After considerable deliberation I ordered a Passport Silver Edition a few days ago. It arrived today and while my iPhone-disciple wife and children initially laughed at its size, etc., they have been increasingly inquisitive as to what it can be used for, the ease of the keyboard and how much it costs. I'm now sitting here smugly smiling at the quality of the product and the ease with which I have managed to get it up and running." (CrackBerry)
"As a smartphone, [the Passport] excels at communication. Physical, touch-sensitive keyboard, superior text prediction, superior email and text management via Hub, BBM, BBM groups, overall integration of all BB10 functions. The intuitive nature of BB10 as an OS is mind-bogglingly simple. So easy to pick up and immediately accomplish things. I haven't had a single person try mine out and not be impressed." (reddit)
An OS Made for Secure Productivity
"I recently adopted the Passport as a need for greater security and productivity…other 'well marketed' mobile platforms seem to be for the entertainment market; I find the Blackberry experience mature." (Inside BlackBerry)
"BlackBerry Passport with BB10 is a killer combination. The revolutionary design with the most advanced OS (BB10) to date makes the Passport light years ahead of any other mature iOS and Android devices. #BB104life." (Inside BlackBerry)
A Mighty, Unstoppable Battery
"I cannot for the life of me kill my Passport's battery life through my typical daily usage." (reddit)
"Battery life is #1 on the list of 'features' for me, I can easily make it through a long work day with hotspot usage for a large majority of it. On the weekend if I'm not using it, I can easily make it till Sunday night without charging." (reddit)
General Praise for Passport
"I am still happy having such a simple and unique device. I just ordered a cognac brown holster and a red case to spice up things. Nothing to complain. All is great!" (CrackBerry)
"I've been using my Passport for a little bit over a year now and still can't see myself replacing it with anything else! Hats off to BlackBerry for creating the ultimate communications device!" (CrackBerry)
Our blog has also generated a bunch of positive comments from LinkedIn:
Marketing Partner Jason Smith wrote "That BB Passport is a GREAT phone…I believe if they tweek the Passport a bit with some hard and software changes the phone would stand out from the crowd even more."
According to Senior Software Consultant Holger van Husen, Passport is "a wonderful cloud-free device. The user can still transfer data very securely and easily to any mobile or desktop device via BlackBerry Blend or Link…I've used the BlackBerry Passport for several months, and I am excited."
And sales executive Matthew Glass said "The BlackBerry Passport's a great phone. [I've] been using one since November after moving from a BlackBerry Leap – wouldn't look back!"
"I love the screen, Blackberry Blend, and it's all productivity," wrote David J. Kordsmeier, General Partner at a San Francisco based technology firm. "It has survived numerous drops. Best of all, one device for long meetings (no laptop/phone/tablet combo required)."
Outsourcing Operations Manager Sandeep Jain, meanwhile, calls the Passport "a powerhouse of the device," and "the best phone on the market."
Quality. Security. Productivity. These are all features that define the Passport, features that BlackBerry has long been known for. Ultimately, they're what's brought many fans over to #TeamBlackBerry. And moving forward, we know they'll attract many more.
Are you in the market for a Passport? Pick one up at a huge discount as part of our May Madness sale! And be sure to also check out some of our profiles of Passport-loving professionals, including this talent acquisition manager, this police officer, this life-saving oncologist, this rising NBA star, celebrity chef Tyler Florence, this international video game company executive and TV personality Piers Morgan.