#TeamBlackBerry is made up of our most devoted fans around – and we want to recognize them for that.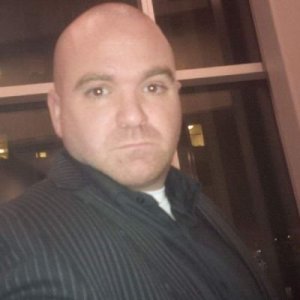 That's why earlier this week our CEO John Chen kicked off the BlackBerry Social Fan of the Month program. On the first of each month, he'll announce a winner that we'll profile here on Inside BlackBerry. May's superfan is Dan Macneil (@DanMac2014), who wins a BlackBerry Passport.*
BlackBerry's been a part of Macneil's life since he was in high school in Ontario, Canada. Drawn by the form factor of our smartphones, he was immediately taken with the brand. Since then, he's owned nearly every BlackBerry device that's ever been released.
"A lot of the business managers [at my co-op position] would come in wearing suits and carrying the original BlackBerry," he explains. "My dad had one too, and the more I saw, the more I realized I needed it. Everything about it appealed to me."
Currently, Dan's using a PRIV, which he absolutely loves. It makes it very easy for him to keep abreast of what's going on in the world, and keeps him constantly in touch with friends, family, and colleagues. It's also proven to be an essential tool for his work with security firm GardaWorld, his employer, and an incredibly useful platform for managing his Twitter account, which has over 2,300 followers.
Dan first started getting heavily into social media while employed at another security company. "I've connected with a lot of people through Twitter," Dan says. That includes Barack Obama, or at least the people manning the President's social account, which eventually led to the U.S. Government asking Dan's employer to change its name due to the resemblance to a federal agency.
He also gives high marks to PRIV's camera, along with the physical keyboard – though he's very partial to the Passport, too.
"I love PRIV, but I still think the Passport's a really great phone, with an incredible form factor," Dan continues. "I think that if there was an Android version, everybody would want it. As it is, when I pull PRIV out at security events and use the slide, I get a lot of Samsung and iPhone users asking where they can get one for themselves; the interest is definitely there."
To qualify as a Social Fan of the Month, you must follow both @JohnChen and @BlackBerry on Twitter, have a minimum of 200 followers, and post about BlackBerry on Twitter. You also must not be an existing member of the BlackBerry Elite program.