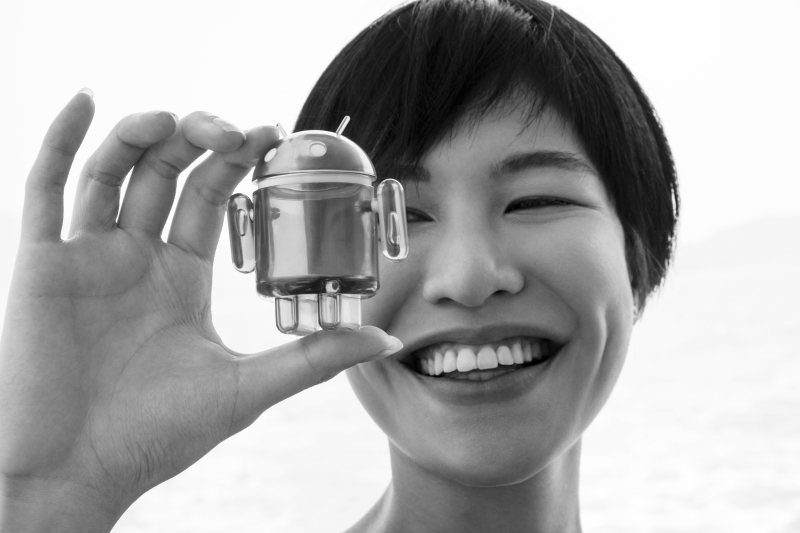 It's official: PRIV now runs Android 6.0 Marshmallow. The update brings with it a ton of toasty new features, including type by swiping on the keyboard, enhanced management of application permissions, better battery life, and upgrades to PRIV's already-powerful camera. In other words, there's a lot here to get excited about.
And people are definitely getting excited.
Better battery life
By far, the change that's generated the most excitement is Marshmallow's improvement to PRIV's battery life. See for yourself:
"Battery life on this is nuts. I don't charge my phone every day anymore. It is brilliant." (reddit)
"I'm really enjoying the update. It's snappier, and battery life is much improved!" (CrackBerry)
"The battery is so much better with this update." (CrackBerry)
"I updated to Marshmallow yesterday…I don't know what changed, but I still have 70% battery life after 15 hours of my usual usage. Usually by now I have less than 50% left. I should be able to get two full days which I've never been able to do on any device with my usage patterns." (reddit)
"I've been using my PRIV for the past two months, and I'm absolutely floored by it. The update to Marshmallow has dramatically improved battery life, and the heating issues have subsided…The front-facing speaker is a joy, the LED notification light does not bleed like in my Note 4, the hardware keyboard is a beauty and attention grabber – its capacitive touch feature is glorious. It's such a fabulous device to use and hold." (CrackBerry)
Security and speed boosts
Of course, it's not all about the battery. People are also excited about Marshmallow's other improvements, too, including enhanced privacy and increased speed.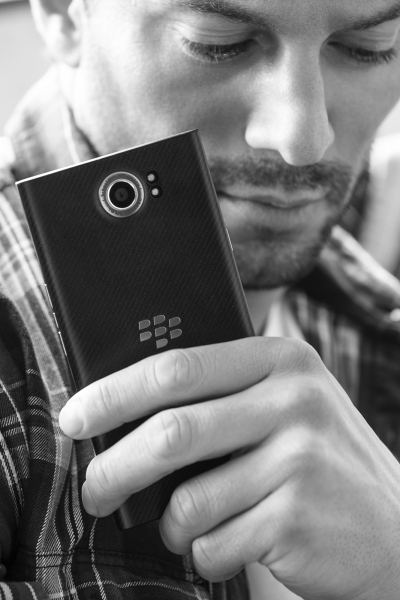 "YAY! THANK YOU SO MUCH! Finally I can deny location to apps that don't need it! This is why I am happy to have a BlackBerry. I actually feel safe now that I can turn off creepy app permissions. Thanks, team!" (Inside BlackBerry)
"It's been night and day for me in terms of smoothness, reduced lag, better battery life and improved Hub." (reddit)
"With a stellar battery, PRIV easily lasts me the whole day with enough juice to spare, and Android Marshmallow gives me the fine-tuned ability to control app permissions (and therefore my privacy)." (UTB)
"[Marshmallow is] a vastly improved experience – less heating, less lag, better battery life." (reddit)
"Performance-wise, I find that the phone is a bit more responsive than before. Apps tend to start up a tiny bit faster and I don't notice as much lag within the apps…The biggest difference I've seen so far is standby battery life, [but] charging performance is also a bit better. Overall, I'm happy with the update." (reddit)
"After using the PRIV on Marshmallow for about a week, it's clear that the phone's software has matured; already a fast device on Lollipop, the PRIV now screams. Moreover, the UI's rough bits have been smoothed over, and the whole experience, from the Hub to the camera, feels more cohesive." (CrackBerry)
Onlooker interest
Even fans who haven't yet experienced Marshmallow are pretty excited to try it out.
"Only BlackBerry makes Android worthy." (YouTube)
"I'm now essentially sold on getting this phone…My Z10 is almost three years old now, and I am ready to try Android for a second time. Plus, I'm shocked T-Mobile started selling a BlackBerry product again, which is my beloved carrier." (YouTube)
"The PRIV is beautiful. That screen may just be the nicest touchscreen I've ever seen on a phone. I couldn't imagine a better slide mechanism than what was on my old Torches…Thanks to BlackBerry, Android became usable. Better than any other Android device that I have ever used." (UTB)
Happy tweets
Finally, we're also seeing general buzz about the Marshmallow update on Twitter:
PRIV was a formidable enough product at release. People were already taken with its award-winning design, excellent keyboard, beautiful screen and powerful camera – not to mention BlackBerry's unique, secure take on Android. The update to Android Marshmallow has simply made a great smartphone even better.
Wondering where you can get your hands on a PRIV? Check out our availability blog, and bear in mind that many carriers such as AT&T in the U.S. and Rogers and Bell in Canada are also offering PRIV at new, lower prices (as low as $299.99 on two-year contract in Canada or $21.34/month with zero down at AT&T).