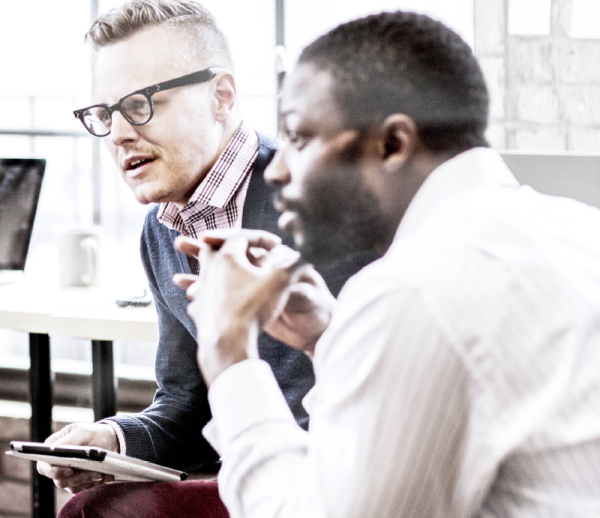 A few months ago, BlackBerry purchased Good Technology, one of a long line of high-value acquisitions including AtHoc, WatchDox, and Encription. In January, we combined Good's Enterprise Mobility Management portfolio with our own to create Good Secure EMM Suites, the most comprehensive EMM offering on the market. As we mentioned at the time, this integration was only the first step – today, we're taking the next, revamping our Solutions Provider Program in order to allow partners to capitalize on new opportunities.
Companies are increasingly looking at mobility as the way to transform how they run their business, demanding secure solutions to mobilize their people, processes, and data. In order to deal with the complex, sophisticated mobile business environments that result, they seek new skills and expertise from their solutions providers. These new market dynamics are thus changing the way partners drive their bottom line – according to analyst firm Canalys, channel partners currently see themselves in a state of transformation (and two-thirds believe managed services to be more profitable than reselling).
Moving forward, our focus is to grow and expand our software business by tapping into these trends. And that's where our channel partners come in. Your role has never been more important, both for BlackBerry and for your customers.
That's why BlackBerry's reinventing how we engage with our partners. We're committed to helping you capture the growth opportunity represented by the new dynamics of the mobile enterprise. We're dedicated to help you stimulate your top-line and bottom-line growth and drive profit.
And by enabling you to capture the rich consulting, professional services, support and software lifecycle management opportunities created in the move to the mobile business, we'll help you provide a better experience for our mutual clients.
Better Partnerships, Better Outcomes

With the BlackBerry Enterprise Partner Program for Solution Providers, you'll be able to tap into the enormous opportunity represented by the modern EMM market. Our industry-recognized expertise and strong focus on new competencies will equip you with the ability to move from mobile device management to secure mobile business solutions, developing your own intellectual property around our secure mobility platform in the process.  Among other benefits, partners under the new program will enjoy up to four times Services potential and up to four times addressable market opportunities.
Good Secure EMM Suites is the basis of this program's recurring subscription revenue model. A progressive 'suites' style packaging allows business growth to continue throughout customer lifecycles, further enabled by customer success management and software lifecycle management tools and best practices. We've also augmented the program with an integrated, simplified pricing structure, enhanced partner discounts, and new deal registration incentive opportunities.
Together, all of this will help our partners generate steady revenue and build tools for "land and expand" revenue growth.
The program is split into three distinct tiers – Authorized, Gold and Platinum – that reflect the evolution of today's mobile environment. Each tier enables specific value add and differentiated benefits based on a partner's level of commitment. As detailed in the Program Brochure, the more committed you are, the greater your competitive advantage in the market.
That isn't all we offer, of course.
You've a great deal more to gain by signing on as a partner. BlackBerry's a global leader in enterprise mobility, recognized by analysts such as Gartner and Forrester for our expertise and the strength of our solutions portfolio. And according to CRN, we're one of the 25 'coolest' vendors in the mobile industry in terms of service bundles and software offerings.
Already, we've seen some excitement among our partners:

"Mobility isn't just about device management anymore. Customers are seeking partners with new technical skills and competencies to help them deal with sophisticated mobile environments. Our business has evolved considerably since we started as a BlackBerry partner in 2003. I feel this partner program is a big step in the right direction and differentiates BlackBerry as a strategic partner." – Jan Ratzke, CEO of GFI Informationsdesign GmbH
"The Platinum Solutions Partner designation will give us a much needed branding advantage in the market, while the new accreditations and competencies included in the BlackBerry Partner Program will really improve our capabilities and help us stand out from the crowd. We like the fact that BlackBerry is rewarding its partners with additional discounts for the new business we bring to them, and giving us preference with the BlackBerry sales team. The enhanced deal registration process is objective, consistent and rewards partners who are adding value. We will definitively take advantage of it to drive the new integrated BlackBerry/Good/WatchDox/AtHoc platform to market.", Marco Gocht, CEO of ISEC7 Group AG
Register and Learn More
BlackBerry is a market leader in the mobile security space, and a recognized expert in enterprise mobility management. Through our powerful solutions portfolio, we offer a comprehensive, world-class platform that addresses every aspect of the enterprise mobility curve. We'll help you increase your value, differentiate yourself from your competitors, and implement a simpler, better way of doing business.
To learn more about our new program – or to sign up – visit the official BlackBerry Partner Page, or contact your local BlackBerry Channel Account Manager.
Thanks to smartphones and tablets, employees are more productive than ever before, but they're also taking risks with those devices that can threaten the security of your crucial business data and applications. If you're concerned about balancing mobile productivity and security, don't miss the BlackBerry Enterprise Mobility Forum live events coming to Pittsburgh, Houston, and Columbus, Ohio, in September. See solutions in action, speak to mobility and security experts, and share ideas with like-minded colleagues. Learn more and register today.