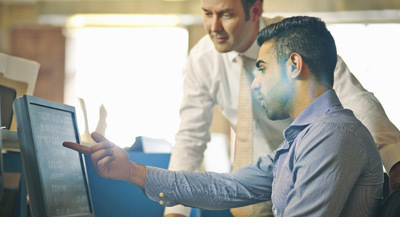 Not long ago, I published an article in 9-1-1 Magazine talking about emergency trends to watch in 2016. Now that we're more than a third of the way through the year, I want to revisit one of the items on that list, and speak directly to what we're doing at AtHoc to turn these challenges into better products for our customers.
This blog was written by VP Product Manager of AtHoc, Oded Shekel.
Here's what I said about cross-organization collaboration:
A common thread in large-scale emergencies throughout the United States over the last decade has been the difficulty of communication between organizations, from first responders to local businesses to government agencies. Cross-agency collaboration has received significant attention on the federal level, even resulting in legislation mandating interoperable communications at the national level. As a result, federal agencies are building and implementing systems and platforms that enable this greater level of interoperable communication during an emergency.
In 2016, more private organizations will take these governmental lessons into consideration, and we will see a greater number of organizations deploy systems that enable them to simplify communication with relevant community and public safety organizations during a crisis. This will require targeting of emergency information only to the right authorities and applicable organizations. It will not be implemented as a public feed, but rather as a network of applicable connections within the emergency community. An important part of this collaboration will be the ability to share more than text. As mobile alerting becomes the norm, we expect more companies will adopt the ability to share videos, photos, geolocation information, and more to provide complete context and aid in decision making by the appropriate authorities. More information will result in better decisions and faster resolution of the crisis situation, especially as it interfaces with public safety response and coordination.
AtHoc Connect is a unique approach to enable organizations and agencies to communicate before, during and after a crisis situation. We have shared the results of a very impressive pilot led by the Pentagon Force Protection Agency (PFPA) where representatives from all major services – Army, Navy, Marines and Air Force, as well as from the Department of Homeland Security (DHS) – participated to prepare efficient communication procedures.
As a result of this successful pilot, we have received multiple requests from non-federal organizations in the Washington, D.C., area to connect with these important agencies. To enable this important communication that will help manage a crisis situation effectively, we have connected these organizations to the AtHoc Connect network. By being connected to the AtHoc Connect network, these organizations will receive critical information from the authorized agencies at real time. This is an example of the trend for interoperable communication within and across federal agencies during crisis situations.
An interesting evolution of this trend is the expansion of this trend to other countries as well. In the context of the recent events in Europe, it's clear more than ever that managing and controlling these mega emergencies require a well interoperable crisis communication system. One of the key lessons learned following the active shooter incident at Los Angeles International Airport in 2013 was:
"On the day of the LAX shooting, more than 20 different agencies responded to the airport in various capacities with very little in the way of interoperable communication"
The recent events in Europe happened in crowded locations and were handled by numerous support and rescue agencies as well. These agencies and the commercial organizations surrounding these locations require efficient and effective interoperable communication to save lives and minimize the impact on the public.
Very few organizations have the technology and the experience to break down these structural and functional barriers, especially when interoperability extends to private companies, or regional, state, or local governments. That's why we built AtHoc to address these concerns directly, and have developed the experience to make it work for organizations of all types and sizes.
We believe that AtHoc and the AtHoc Connect network is best suitable to solve these needs and we are actively working on improving our offering even further in the context of these tragic events.
Emergency preparedness inevitably means crisis communications that helps your organization "play nicely" with every other organization in your immediate area that might be affected. Let us show you how AtHoc makes interoperability work, as seamlessly and cost-effectively as possible.
This was originally published on the AtHoc blog.