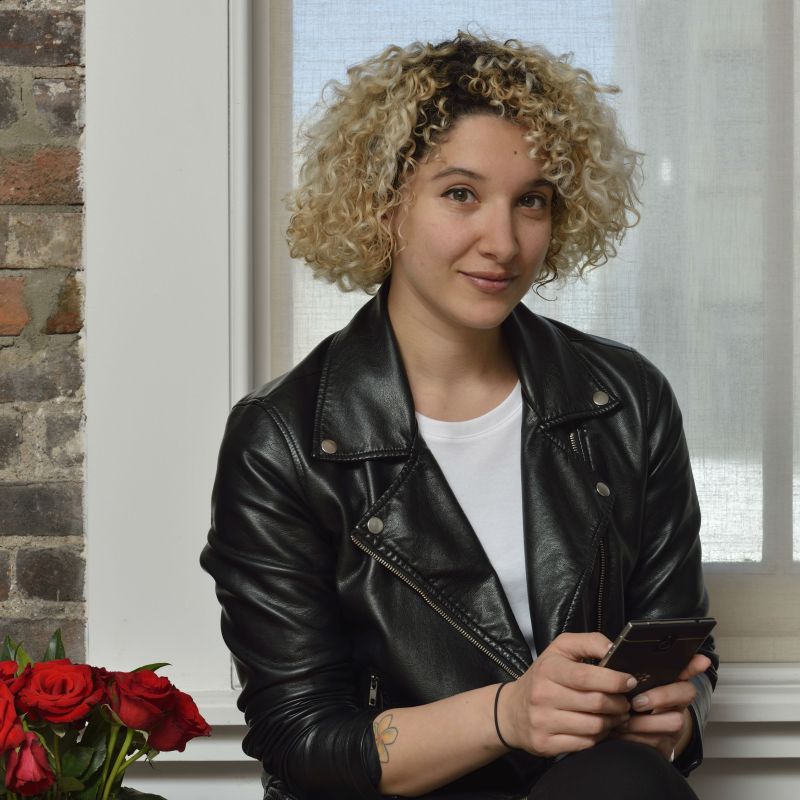 When Karin Elgai started a career in fashion styling, she thought she was just tapping into her flair for fashion, developed not through formal college or design school degrees, but through her own instinct. But she discovered her true natural strength is in logistics.
When it comes to multitasking or handling last-minute bookings, Karin find that she thrives under tight deadlines and expectations. She started her fashion styling company five years ago at the young age of 23, and she's now in the beginning stages of her second business venture: a karaoke bar in New York. To say that she's very excited about it doesn't do her energy justice.
According to Karin, the three best decisions she made in the past few years were getting sober, being more selective of the people she surrounds herself with, and getting a BlackBerry Passport. We recently caught up with Karin to learn how her decision to purchase a Passport has helped her in her entrepreneurial pursuits.
Karin is not the only professional who finds Passport the fashionable choice. Check out our profiles of other Passport-loving professionals, including this talent-acquisition manager, this police officer, this life-saving oncologist, this rising NBA star, celebrity chef Tyler Florence, this international video game company executive and TV personality Piers Morgan.
Ryan: Which BlackBerry smartphone are you currently using?
Karin: I'm currently using the BlackBerry Passport, before that I had the Bold 9900. In August, I worked on my first feature film as a costume designer. When I was on set, I purchased the Passport. I was very excited about it; I really like the design of the phone. I found the transition was quite smooth; it seems BlackBerry developed a device that was much needed in the market, especially for those who are running their own businesses.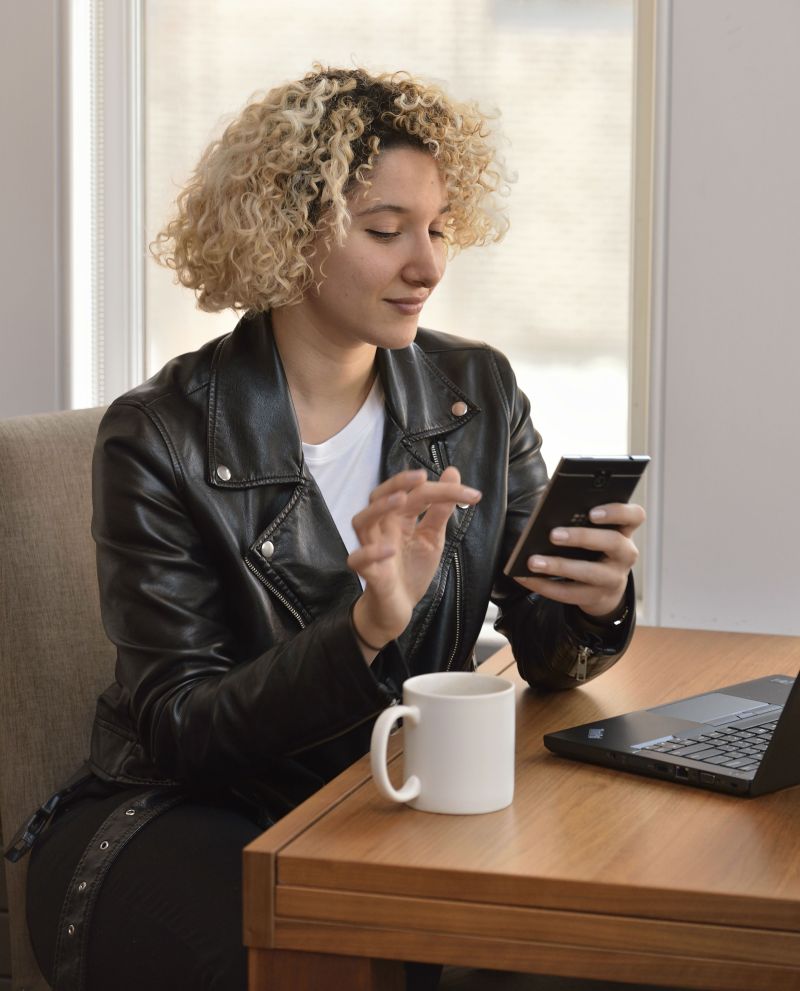 Ryan: What does your average day look like?
Karin: One of the things that I love the most about everything I do is that each day is completely different. Some days I wake up and go straight to set for a photo shoot, other days would be completely booked with meetings or working from my home office. So a day like today would start with an AA meeting in the morning, off to the gym and then diving right into business.
I just got out of a meeting, now we're on our way with a sound engineer to visit locations for the karaoke bar; hopefully it goes well. After that, it's dinner with friends, followed by a party hosted by Elle magazine. It's a great industry, the more established you are, the more exposed you can be to major companies. Working makes me very happy, so anytime I can talk about business I'm thrilled. I'm enjoying the fruits of my labor.
Ryan: What is the most demanding part of your career?
Karin: Working with people who don't know what they want. The currency I value the most is my time, which is one of the reasons I love BlackBerry so much – especially the Passport. Indecisiveness, lack of direction or looking for quick, uneducated solutions can be frustrating no matter what industry you're in.
On my Instagram, you can see photos of how I carry what I need day to day. I'm a big fan of wearing holsters; I'm running around all day, so I don't want to be stuck hauling a bag with me. I have a leg holster and now I have shoulder holster, with a wallet on the left side and the BlackBerry Passport on the right side (see below!).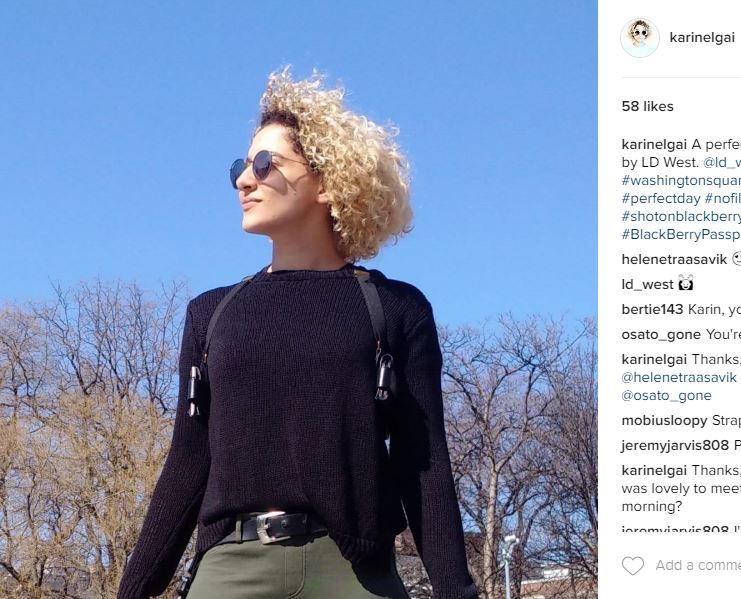 Ryan: How does your BlackBerry help you in your day to day?
Karin: I've always worked with a BlackBerry; I tend to purchase them refurbished, mainly for cost and they're durable. They survive at least three years with me. The month after I got my Passport, Fashion Week came along. I discovered one of my favourite things about the Passport is the calendar. There's a direct connection between the events and the emails related to the event. That saves me a tremendous amount of time. I don't have to go back to my email and search for seating assignments between a million emails that are titled "Fashion Week." It recognizes the name of the designer and shows me my seating assignment directly in the calendar app.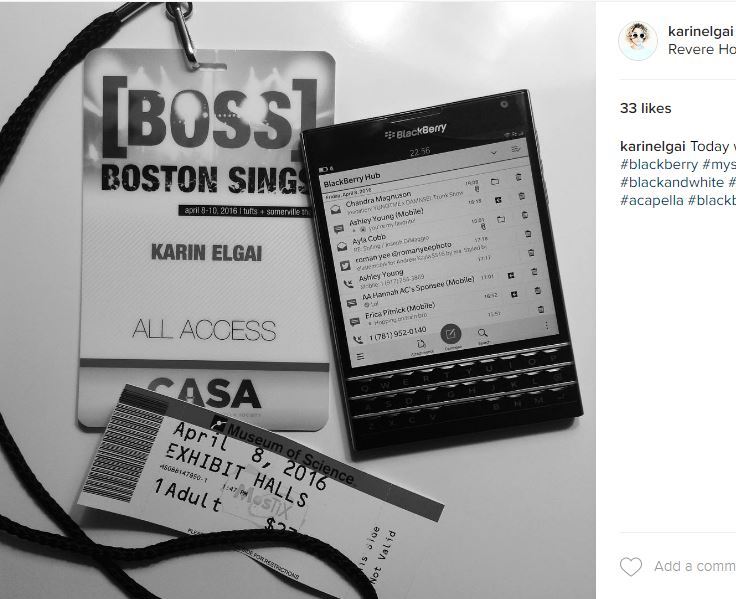 People have a misconception about BlackBerry, as though it's outdated. It's far ahead of other devices; in my opinion it keeps me on top of everything.
Ryan: What's your favourite feature of the Passport?
Karin: You can't avoid indecisiveness, so you have to find ways to make the most of your time. The keyboard does help tremendously with that. Writing emails between meetings, while walking through a busy street, I don't bump into anyone because I don't need to look at the screen. I'm not one to trust companies so easily. But I've been with BlackBerry for so long and have absolute trust in them. I feel like it's a company that respects my time.
Ryan: What are your most frequently used apps?
Karin: Obviously social media apps are part of my daily routine, especially third-party Instagram apps and Spotify. Speaking of which, I was very impressed with the speaker quality of the Passport. If someone talks smack about BlackBerry, I typically show them the "Mad Max Fury Road" trailer on it to show off the video and audio capabilities. For business, I mainly focus on email. I keep finding more reasons why the Passport is incredible; for example, I recently found it that is supports FM radio so I can listen to local radio without having to use data. The Hub is also brilliant, as I can easily archive, delete or mark items as read with a simple tap; it's spectacular! BBM is also extremely convenient, especially for sending files and photos.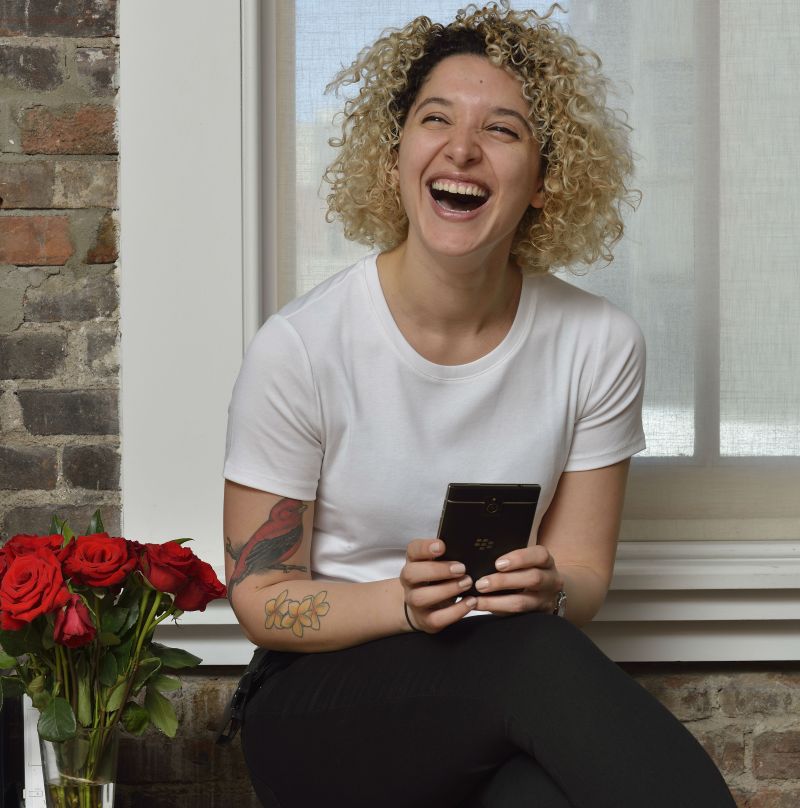 Ryan: What do your colleagues think of your Passport?
Karin: After a week of watching me work with the phone, my boyfriend ordered his, he was just too envious. Two weeks ago I had a photo shoot in my apartment and the singer we were working with fell in love with the Passport. She's getting one for herself now. Every time I have an opportunity, every time somebody says something about my BlackBerry, I can talk about it for about five to six hours and be very happy about it.
Ryan: Out of 10, how would you rate the BlackBerry Passport?
Karin: I would give it a 9.5 out of 10. Developers need to support BlackBerry 10 when developing apps for the other platforms. It may be mean to say, but iPhone is not designed for the smartest of people. It's the simplest of phones and they aren't made to last. BlackBerry is made to outperform in more ways than one; it's made for winners. I have an iPod Touch; when people ask me why I have it, I tell them it's for when I take a photo so my BlackBerry can be in the frame. It's really the only reason to own an Apple product. If you come across a Passport user, ask them to have a look a look at it, as awkward as it may sound. You'll fall in love with it.
Pricing and Availability
Ready to put the world at your fingertips with a BlackBerry Passport? Now's the perfect time, with BlackBerry's May Madness promotion. Through May 26, you can get a factory-unlocked BlackBerry Passport for as low as US$375 from our global shopping portal, ShopBlackBerry.com (check with your local carrier for device compatibility).