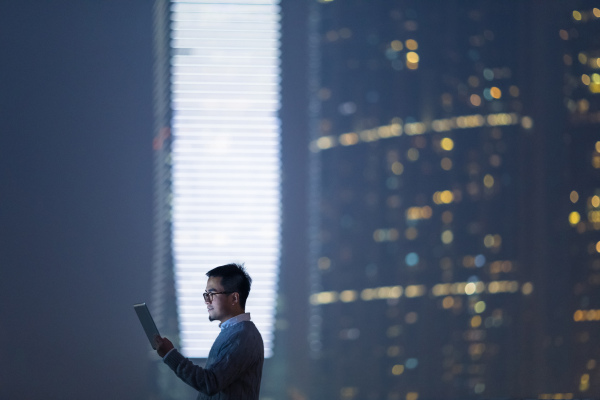 At BlackBerry, we're big believers in constant improvement, whether you call it kaizen, agile development or whatever. To that end, we've not only rapidly integrated the companies we've acquired in the past year – including AtHoc, Good Technology, and WatchDox – but we've continued to ship significant updates to them and other members of our enterprise software and services family with no interruption.
This week, we're announcing 7 updates to our enterprise portfolio. Read on for an overview, with links to deeper-dive blogs and news releases to learn more.
WatchDox by BlackBerry, our highly-secure file management platform, enables effortless document synchronization and sharing over multiple operating systems. This month, we're adding a number of improvements, including Salesforce integration, in-browser document editing, and many other features to improve productivity, collaboration, administration, and development.
We are also releasing WatchDox by BlackBerry Email Protector as a standalone product, allowing your enterprise to automatically embed security and DRM controls into some or all files sent through your email gateway that endures even after they leave the firewall. And when you deploy it alongside an email Data Loss Protection (DLP) system for advanced security screening, Email Protector will enforce granular, custom DRM corresponding to existing risk profiles.
Our core EMM platform, BES12, allows secure management of mobile devices and endpoints across multiple operating systems and ownership models – all from a single console. Our v12.5 updates to BES12 On-Premises further simplify administration and deployment of Good Dynamics apps, introduce new compliance rules, and enhance support for Samsung KNOX, including support for IBM Verse e-mail hosting. For BES12 Cloud, we've also recently added several features designed to enhance both security and management of mobile devices, including BlackBerry Secure Connect Plus support for seamless enterprise connectivity, MDM support for OS X and app management for Windows 10.
In addition to our enhancements to BES12, we've made a number of improvements to our Good Dynamics mobile app management platform, introducing more Good features to Windows 10 and Mac OS X users, and enhanced support for multiple development languages such as Swift, Xamarin and PhoneGap.
We're also adding the mobile app for the AtHoc Crisis Communications platform into Good Dynamics, while also upgrading the overall platform with features such as real-time alert rules, automated staff mustering, management alerting, and more.
An efficient and secure messaging system, BBM Enterprise (formerly known as BBM Protected) automatically encrypts all data, both end-to-end and in-transit for BBM messages sent between iOS, Android, and BlackBerry devices. New additions to BBM Enterprise include video communication protection, and the ability to securely forward messages.
6. Enterprise Identity: Easier, Faster Mobile Authentication
Mobile Zero Sign-On (ZSO) for Samsung KNOX, Android for Work, and BlackBerry 10 devices for quick and secure access. In addition, integration with Strong Authentication by BlackBerry protects cloud services with two-factor security.
It's always been BlackBerry's goal to provide our customers with better, more flexible solutions. This month's software updates allow us to take one more step in that direction, all while living up to the level of quality we've become known for.
Thanks to smartphones and tablets, employees are more productive than ever before, but they're also taking risks with those devices that can threaten the security of your crucial business data and applications. If you're concerned about balancing mobile productivity and security, don't miss the BlackBerry Enterprise Mobility Forum live events coming to Pittsburgh, Houston, and Columbus, Ohio, in September. See solutions in action, speak to mobility and security experts, and share ideas with like-minded colleagues. Learn more and register today.