India and Southeast Asia are among the world's fastest adopters of mobile technology. India's smartphone market grew 23% in the first quarter of 2016, as the nation passed the United States to number two in the world in terms of mobile users. In Southeast Asia, people love their mobile phones, with an estimated 776 million mobile subscriptions (or 124% of the population).
The region's love affair with mobile devices and the desire to boost employee productivity, business agility, and customer experience are just some of the reasons we're pleased to be partnering with India's premier IT services and solutions company and two of the Asia-Pacific (APAC) region's biggest mobile carriers to bring new services to customers in India, Indonesia, and Singapore.
India: Partnership Expands Enterprise Software Network
With the explosive growth of smartphone adoption in India, there's a rapidly expanding need for businesses to protect valuable intellectual property and information with enterprise mobility management (EMM) solutions.
Following our recent announcements about seven major updates to the our enterprise portfolio and BlackBerry in the leader quadrant of the Gartner Magic Quadrant for Enterprise Mobility Management Suites, we are excited to partner with HCL Infosystems to bring our enterprise software and services to more customers in India.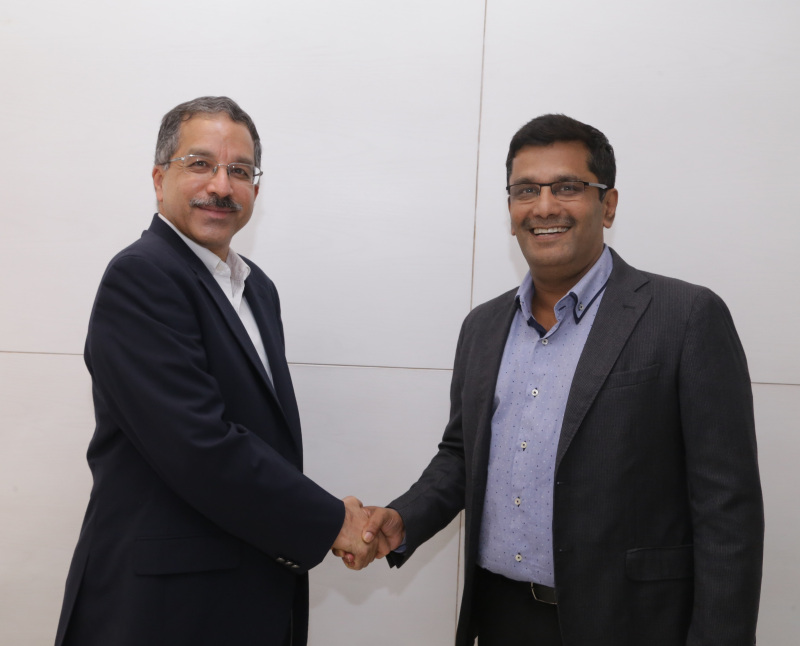 Narendra Nayak, MD, BlackBerry India, and Bimal Das, Joint President, Enterprise Products Distribution Business, HCL Infosystems Ltd.
The partnership will give BlackBerry a wider footprint by leveraging HCL Infosystems' extensive pan-India network of deeply specialized enterprise distribution partners.
As well as sales support, customers will also have access to HCL Infosystems' IT deployment support and integration capabilities that will help them to migrate seamlessly or consolidate their EMM investments.
The HCL Infosystems' partnership represents the latest milestone in BlackBerry's global enterprise partner program, which Richard McLeod, Vice President Global Channels at BlackBerry says: "Aims to give customers wider access to our leading suite of enterprise solutions with world-class support, helping organizations advance their mobility strategies."
Indonesia: Say Goodbye to the Cellphone Juggle
In Indonesia, it's quite common for people to carry multiple devices or SIM cards to separate their personal and business lives, but XL Axiata's new NOVI service means users can say goodbye to that complicated set-up.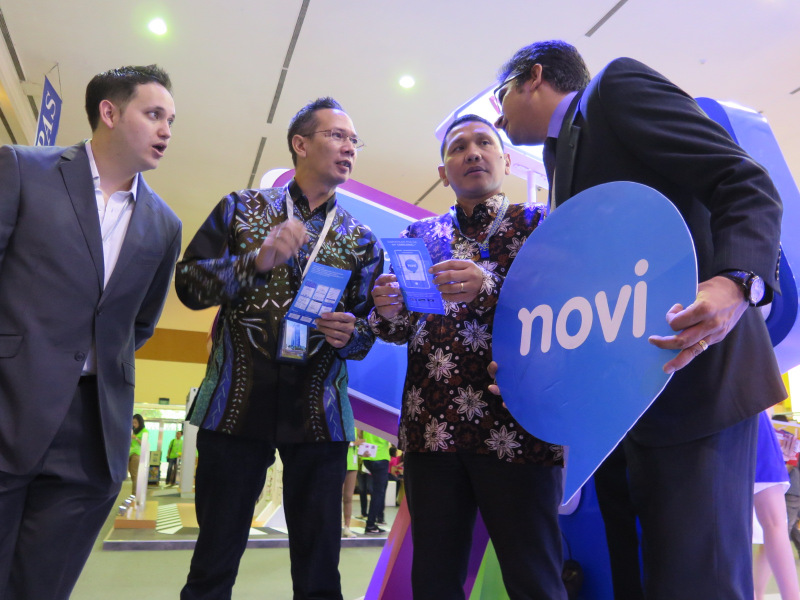 Chris Jones, Director of Channel Marketing APAC Blackberry; Rafael Jeffry A. Sani, VP Digital Services Business XL; Joseph Lumban Gaol, Chief Digital Service Officer XL; and Amit Mehta, Head of Sales, APAC Carrier Software Solutions Blackberry, launch NOVI in Jakarta, Indonesia.
BlackBerry is XL Axiata's technology partner behind NOVI. Based on the ManyMe service by Movirtu, which BlackBerry acquired in 2014, NOVI allows XL customers to use up to three different phone numbers on a single device and SIM card. In addition to their primary phone number, people can use two more virtual numbers for separate tasks, such as selling goods online or calling taxis. Even though all the numbers are accessible from the same device and use the same mobile service or air-time package, users can create a unique profile for each number and switch between them as desired.
The service works on both prepaid and post-paid cellular service plans, and on smartphones and feature phones. While any device can use the service, a customized NOVI app is already available on Android, and it's coming soon to the Apple App store and BlackBerry World.
Getting a new virtual number, or terminating a number that's no longer needed, is simple and instantaneous. Users can allow XL to randomly generate a number, or pay extra to choose a number from XL's standard or premium list.
PT XL Axiata Tbk is Indonesia's leading cellular digital services provider and the first provider in the Asia-Pacific region to offer this type of service.
Singapore: Free EMM Bundles for Enterprise Users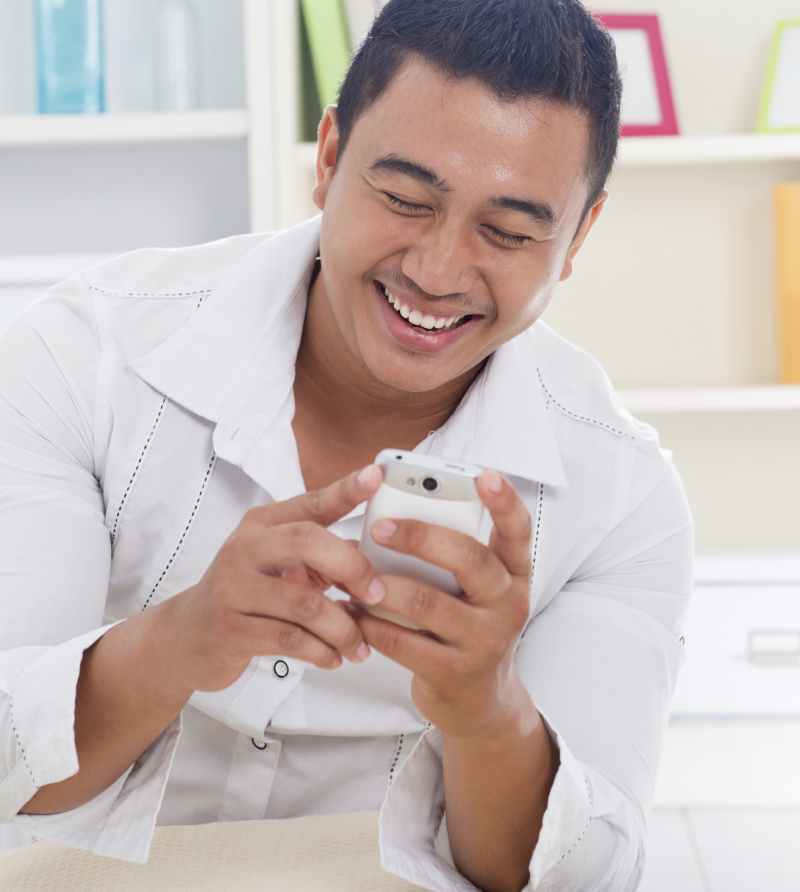 Singapore is the No. 1 country in the world in terms of the percentage of people who have a smartphone. With 90% of Singapore residents having access to a smartphone, and many using them for work, EMM solutions are now business-critical in Singapore.
For this reason, we're partnering with M1, Singapore's most vibrant and dynamic communications company, to bundle BlackBerry UEM Cloud, formerly known as BES12 Cloud EMM, with new or renewed monthly service plans – at no extra cost to the customer!
BlackBerry UEM Cloud offers multi-OS (Android, BlackBerry, iOS, and Windows Phone) support managed through a single console for any mobile deployment policy, such as personal devices used by staff or issued by companies. It enables organizations to remotely provision employees with corporate applications, assign appropriate usage rights, and secure their devices against unauthorized use.
M1 is the first carrier in Southeast Asia to offer BlackBerry UEM Cloud with BlackBerry's Enhanced SIM-Based Licensing (ESBL), which simplifies the way companies can deploy and use EMM. Companies don't have to commit to an annual license, but instead enjoy the flexibility of paying only for what they use.
We're pleased to be working with these leading partners to bring innovative services to consumers and business customers in the Asia-Pacific market. For more information about HCL Infosystems, visit the official website, for details on NOVI, click here, and for more about M1'sBlackBerry UEM Cloud bundles, visit the official BlackBerry UEM Cloud product page and the M1 ESBL page.