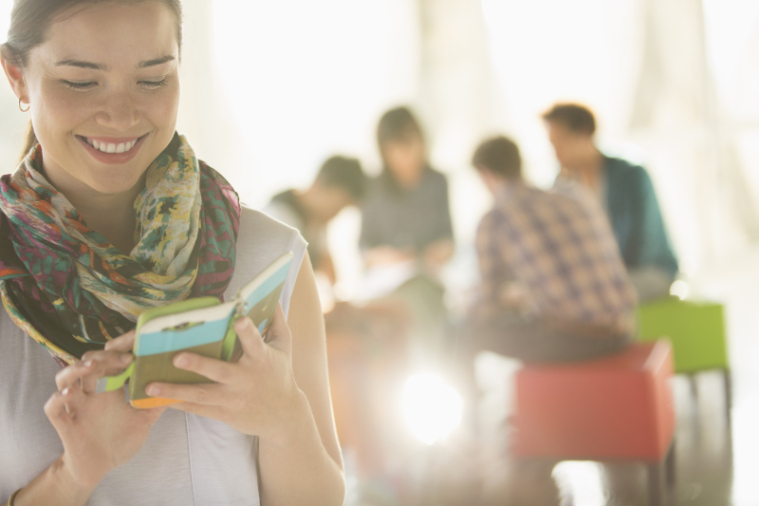 Everyone knows how the internet and mobile phones have upended business collaboration, making it easier for people on different continents to meet by video-conference or send instant messages to one another than it is for people living in the same city to meet in person.
Though employees love instant messaging because it enables immediate, reliable communications, business and IT leaders worry – with good reason – about the riskiness of the consumer-grade IM tools employees have taken to. Whether it's proprietary information that differentiates you from the competition or personal customer or employee data that's regulated by data privacy laws, losing control of your key business data puts you at high risk of huge fines, bad publicity, copyright infringement and more.
Instead of retreating to faxes and phone calls, the solution is secure enterprise communications software that allows employees to freely send instant messages and video-conference from their smartphones without compromising security.
BBM Enterprise (formerly known as BBM Protected) gives regulated industries, governments and other security-conscious organizations the ability to protect their employees' mobile communications end-to-end. It's cross-platform, available on any of the leading mobile operating systems, whether they're employee-owned or corporate-provided devices. And its newest features deliver deeper security and usability to enterprises and their employees.
What's New in BBM Enterprise?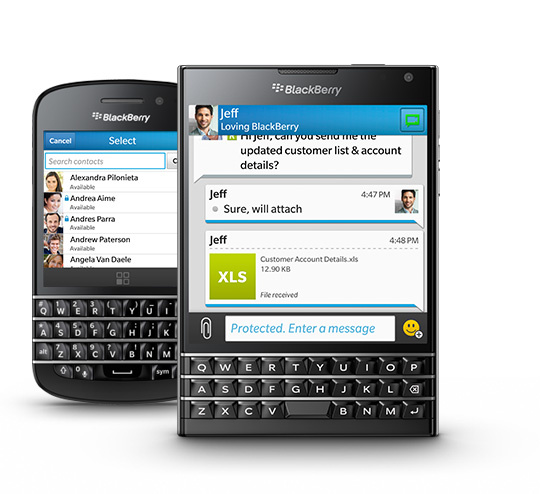 With BBM Enterprise, employees get faster communication, collaboration and decision-making, IT is confident employees' communications are protected with enhanced enterprise-grade security and control over corporate data, and legal and compliance leaders are certain that IM chats are archived for auditing, e-discovery and litigation.
Because BBM Enterprise is a mobile-first solution that gives users the same type of messaging experience they've come to expect from other apps, it addresses potential backlash from employees who've gotten accustomed to using insecure, consumer-grade messaging tools for work. And, because it is multi-OS, it's simple for your iOS, Android, Windows Phone and BlackBerry device users to get started.
BBM Enterprise's newest features gives users more of what they want and IT and compliance leaders more of what they need from an enterprise messaging tool:
Message Forward: Enables end-users to forward message content from one chat to another. For example, a triage nurse chatting with another nurse over BBM Enterprise can forward patient details to the emergency room physician on duty.
BBM Enterprise Video: Allows users to communicate securely via live video. For example, a military manufacturing contractor could send video of a malfunctioning machine to a repair center to expedite service and ensure the proper replacement parts are shipped.
Picture-Saving Controls: Allows IT to control whether users can save photos shared within BBM Enterprise. For example, a financial services agent can send a photo snapshot of a customer record to another person in the organization, but the receiver can't store the image offline.
The security of your enterprise communications is too critical to leave to chance or substandard solutions. BBM Enterprise is part of BlackBerry's unified package of enterprise security solutions, backed by more than 70 security credentials and trusted by 16 of the G20 governments, the top 10 largest law firms and the top five largest oil and gas businesses. For more information, visit the official BBM Enterprise product page.