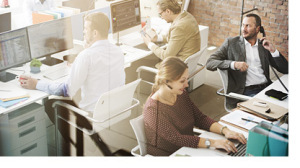 Leading global enterprises and governments leverage AtHoc technology to communicate with essential staff and associated organizations when crisis strikes. That is perfectly appropriate, but it misses other valuable applications for this technology.'
This article was written by Noah Webster, Divisional Counsel at AtHoc.
While AtHoc is purpose-built for crisis communications, it can – and does – play a valuable role in secure message control for a wide variety of other applications, such as communications management, messaging tracking and security, and performance documentation when communication plans are executed.
(Read about all of the organizations deploying AtHoc that we announced at our earnings call yesterday.) 
AtHoc Supports Business Operations
One way that organizations extend the utility of AtHoc communication is message control for irregular but essential business operations, such as strategic planning, employee management, loss prevention and insurance, safety and security planning, mergers and acquisitions, investor relations, and many other events. A cyber-attack against an enterprise represents another non-traditional use for AtHoc, in which specific personnel must be contacted and organized both securely and on short notice.
In responding to such events, content control is critical, so that accurate information is disseminated to authorized internal and external resources, after it has been verified and validated, and at the appropriate time.
Managed Communication Across Cross-Functional Teams
These events and others require that a response team operate alongside the containment, recovery, and continuity plans being executed elsewhere in the organization. These cross-functional groups often consist of a senior manager acting as team leader, a human resources manager, a security director, a finance director, a legal resource and a media/public relations director.
As time goes by, public relations, analyst relations and communications personnel may have to enact their own emergency communications plans so that employees, media, stakeholders and stockholders can be made aware of the situation. This information must be disseminated carefully to prevent leaks and comply with financial reporting requirements and other regulations.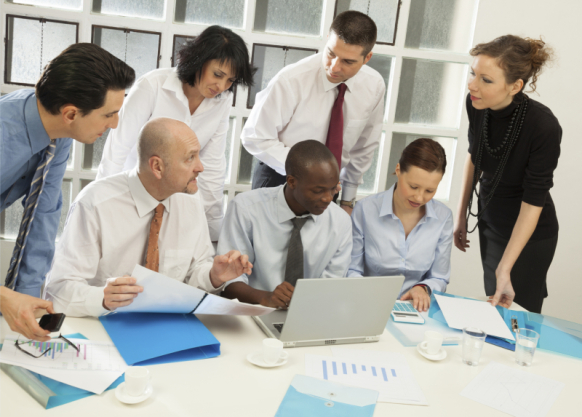 AtHoc's tiered, secure communications distribution capabilities are ideal for managing these situations:
Cross-functional response team communication.Teams can be easily organized around specific messaging needs, such as giving distinct classes of recipients different types of information and instructions for action. As an event progresses, AtHoc can manage the messaging to new teams and authorized outside agents that join a response team.
Trusted information. AtHoc becomes the conduit, acting as a trusted source that provides official updates to a response team as events evolve. This prevents individuals from being caught off-guard or using inappropriate or out of date information.
Tiered access levels. AtHoc can easily set up and manage tiered groups of access to sensitive information. Wider groups of individuals are granted increasing levels of knowledge as an event progresses, based on the timeline for the objective and the actions each individual needs to take to meet an objective. Designated personnel can be reached at any time of day or night, if necessary, using whatever medium enables the fastest access, so that teams can respond quickly and decisively to these sensitive situations.
Message Security and Tracking
The secure operations model embedded within AtHoc technology is another valuable tool for non-emergency communications. Messaging directed by AtHoc takes place over approved channels, using validated devices. Message receipt must be acknowledged. Actions accepted or completed must be confirmed. Content leakage is minimized, and the chances of locating and isolating the source of an improper release of information become more likely.
This ability to send secure messages and monitor recipients and response is essential for proper usage of highly sensitive information. Certain types of business activity require that only a small group of individuals know the details of the situation. Public stock offerings, mergers, acquisitions, hiring freezes and layoffs all fit into this category. Premature release of information that can affect equity prices carries the potential for severe penalties, ranging from damage to stock price to financial and criminal liability. Likewise, pending contracts, salary negotiations, intellectual property, partnerships and other financial relationships can easily be damaged if trust and security cannot be maintained.
AtHoc's reporting capabilities can dissuade leakage. If employees know in advance that all official communications are stored and tracked, then it becomes obvious that unofficial or improper communications are of suspect origin. A determined leaker may disclose what he learns, but secure, validated communications also makes it easier to identify the source of the leak – because you know who received official communications, and when (without for instance needing to wait for a monthly phone bill to see when initial calls were made).
These reports also help document regulatory compliance or prove that emergency plans were executed as planned. The ability to produce reports detailing when verified, authorized communications were issued can help prove that response action was taken in a timely and responsible manner.
Executing a Communications Plan
Support for multiple communications plans for many situations is another AtHoc hallmark. The communications structure for a natural disaster is distinct from that used during a merger or a cyber-attack, for example, with a faster and more appropriate response.
A catastrophic event is not necessary to use AtHoc for any type of communication plan. Consider employee training. If a new corporate policy requires 100% training participation, inevitably some personnel will be on leave, offsite on business or otherwise unavailable. AtHoc can interface with other internal systems to track who has undertaken the training and alert those who need to complete the requirement, until participation reaches 100%.
Corporate and agency governance requires a rigorous, structured approach to message control. That said, AtHoc's ability to enhance other corporate communications needs is limited only by an organization's needs and imagination. Built for the extraordinary demands of emergency communications, AtHoc is also an ideal tool for managing these additional essential tasks.
For more information on how AtHoc supports a range of critical business operations along with crisis communications, please visit the AtHoc website.
This was originally published on the AtHoc blog.