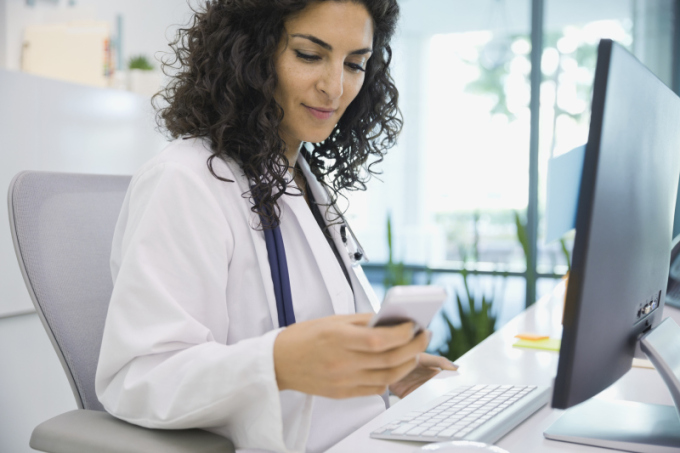 The Joint Commission, the United States' main healthcare accreditation body, has lifted its ban on healthcare providers using secure text messaging to communicate patient information. This may come as a surprise to the vast majority of healthcare providers who have already been using text messaging in their jobs for quite a while. But it's a long overdue move that promises to improve both healthcare communication and data security.
The Joint Commission's decision to permit text messaging comes with some caveats that aim to address the main reason they had a ban in the first place: the loose security practices of consumer text messaging apps, which threaten the security of patients' personal health information (PHI) and violate patient privacy rules, like those in HIPAA.
They lifted the ban not only because it's being violated so flagrantly (after all, 96% of doctors told Spyglass Consulting in 2014 that they use text messaging to communicate patient information), but because text messaging works. It makes healthcare providers more efficient and gets information to the right people with expediency, helping get the right care to patients more quickly.
But the fact is that smartphones get lost or stolen all the time and many consumer-grade apps are easily hackable. The mobile healthcare security threats are real if healthcare providers are using unsecure text messaging apps. This is why the Joint Commission added some limitations to its text messaging rules.
What's allowed now?
The new rules say that healthcare providers may text patient orders for care, treatment and services "as long as a secure text messaging platform is used and the required components of an order are included." According to the Joint Commission, a "secure text messaging platform" must include the following features:
Secure sign-on process
Encrypted messaging
Delivery and read receipts
Date and time stamp
Customized message retention time frames
Specified contact list for individuals authorized to receive and record orders
You can probably already surmise that the text messaging apps that come on your standard smartphones or that consumers can get in mobile app stores don't comply with these rules.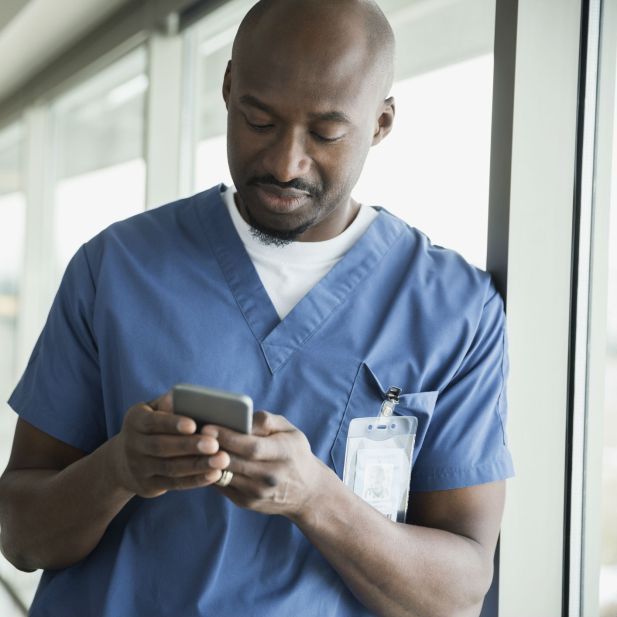 On the other hand, BBM Enterprise (formerly known as BBM Protected), BlackBerry's encrypted, cross-platform instant messaging software, has all of these capabilities. It gives healthcare providers (and others) with Android, iPhone and BlackBerry devices the ability to securely communicate and collaborate on patient care, whether they're sitting at their desk, doing rounds at the hospital, on call at home or practically anywhere else.
U.S. healthcare organizations that are exploring secure text messaging platforms in light of the Joint Commission's decision can look to the experience of Grand River Hospital, a Canadian hospital system that uses BBM Enterprise to communicate.
Grand River Hospital's chief information management officer, Kathleen Lavoie, says teams of providers are improving patient care by using BBM Enterprise to securely communicate about specific patients, while ensuring they're meeting government standards for protecting PHI. Because the BBM Enterprise portal enables staff to see who is on call, find other staff members through an enterprise-wide contact list and mark high-priority messages so they aren't missed, Grand River has seen a great increase in staff communication that's translated into better patient experiences.
In addition, Grand River has integrated BBM Enterprise with BlackBerry UEM, formerly known as BES12, enterprise mobility management (EMM), which is one piece of our comprehensive portfolio of end-to-end enterprise mobility solutions. By virtue of our acquisitions and product enhancements, companies can meet all of their mobile needs, including secure calling and messaging, critical mass notifications, enterprise apps, device, data and document security, company-owned mobile devices, and more through BlackBerry, greatly simplifying vendor management.
If you'd like to learn more about how BBM Enterprise can meet your secure healthcare messaging goals, view our archived webcast, Clinical Collaboration and Hospital Staff Coordination, in which Lavoie explains more about Grand River's use of BBM Enterprise. You can also download our free e-book, The BlackBerry Guide to Mobile Healthcare, or get more information about BlackBerry's enterprise mobility management portfolio at an upcoming Enterprise Mobility Forum event.
Finally, check out our recent announcement blog for some important updates we've brought to BBM this month – and how they'll impact healthcare.