What does Snapchat have in common with secure file sharing? More than you might think. The core idea of the app, that its messages expire after a certain period of time, is incredibly valuable for enterprises, too.
There's no practical way today to revoke access to most shared files from someone who's already received them, even highly-sensitive files. Once they've been shared, they're functionally out there forever.
There are multiple issues with this.
The Security Risks of Document Permanence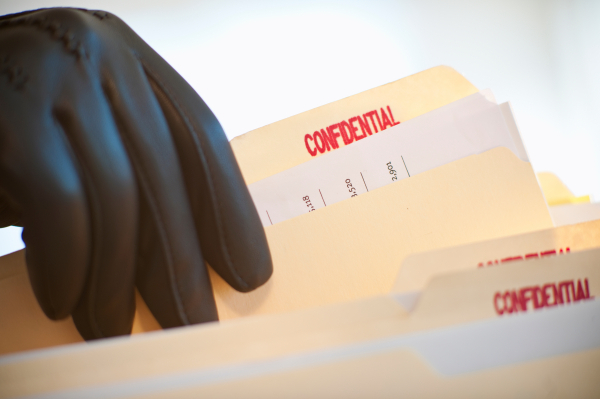 You can teach your employees extensively about file sharing best practices, but people still make mistakes. They fall for phishing scams like the one revealed by the IRS back in March. They inadvertently forward documents to the wrong recipients and save documents in non-secure locations.
Even if your own employees don't, there's a good chance that a partner or contractor will.
Speaking of which, there's also the matter of outsourcing. When you share confidential documents with a third-party via a consumer file-sharing service like Dropbox, how can you be certain they'll delete those files when your contract with them is up? How can you be certain they won't share things like blueprints or manufacturing processes with a competing organization?
You can't.
The Price of File Hoarding
The average enterprise user creates between three and five gigabytes of files, the majority of which are not accessed for multiple years after being saved to storage or to a local hard drive. The cost of keeping track of these files is considerable, not to mention the amount of storage space that ends up wasted within even a mid-sized organization. Their presence also significantly drives up eDiscovery costs in the event of litigation, with prices potentially climbing as high as $350,000 per 1000 employees.
It's worth noting as well that the more copies of each file present across devices, the more difficult it becomes to safeguard them against misuse – and the likelier it becomes that one or more of them end up in the wrong hands.
The Snapchat Way: How Expiration Dates Enable Better Sharing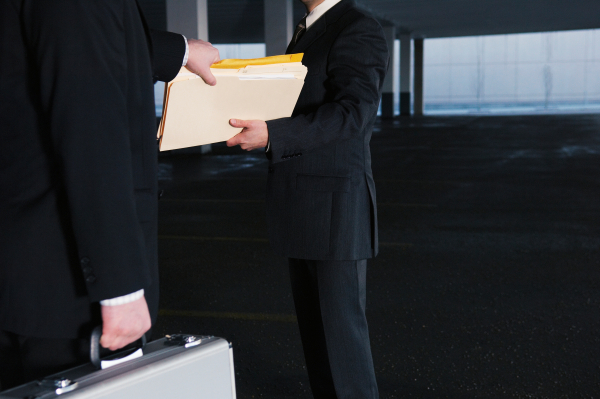 The arguments in favor of ephemerality from a cost and security standpoint are clear – but there are more benefits worth mentioning. Timed expiration allows files to be shared in new ways, streamlining communications between everyone from clients to business partners to internal employees. Consider the following use cases:
A sales department gives their price list to a client, set to expire in a week when prices change.
A studio forwards a watermarked movie script to an actor, set to expire in 24 hours. Once the actor has had ample time to review, the script is deleted, preventing intentional leakage.
An apparel company distributes design schematics to a third-party manufacturer. Since their contract with this manufacturer is set to expire after six months, so is the manufacturer's access to the designs.
A vendor forwards a timed contract to a prospective client. If the client hasn't signed by the time the file expires, they lose access to it.
A financial firm hosting a trade show forwards exclusive materials to guests. Once the trade show ends, the materials are deleted from attendee devices.
A real estate company looking to hire new employees configures their repository so CVs and interview notes from unsuccessful applicants are automatically deleted after six months.
In each of the above examples, timed expiration offers significant improvement over the traditional way of doing things. The studio would originally have had to send representatives along with a physical copy of the script (both expensive and time-consuming). The OEM would have had to take it on faith that manufacturing partners honor their contracts (which, as we know, is a dangerous game).
In order to fully protect sensitive files when you share them outside your organization, you need more than the ability to revoke access, however. Timed expiration is itself part of a much wider approach to file sharing, which has its roots in data-centric security. Here's where BlackBerry Workspaces, formerly known as WatchDox, comes in.
BlackBerry Workspaces' Role In Better Time-Based Collaboration
Known also as digital rights management (DRM), data-centric security has admittedly been around for a little over a decade, though It's only with the rise of file sharing that it's become critical. The importance of being able to exert complete control over not just how people access sensitive files but what they can do with them cannot be understated – yet most secure file sharing platforms offer only rudimentary DRM. BlackBerry Workspaces is different.
Recently named a leader in Forrester's EMM Wave Report, BlackBerry Workspaces provides multiple ways of setting DRM permissions, affording administrators a level of flexibility unmatched by its competitors. Its granular controls allow you to control permissions that include copying, editing, downloading, and printing. Its logging and reporting tracks every detail of how, where, and by whom each file or repository is accessed, and watermarks ensure that if a leak does occur, you'll know right away who's responsible.
Finally, every one of its permissions can be extended and rescinded either immediately or on a timed basis.
Apps like Snapchat aren't designed for enterprise by any stretch of the imagination. But the core idea behind them – messages that expire after being sent – is incredibly valuable when applied to file sharing within enterprise. And it's a feature that no Enterprise File Share and Sync (EFSS) tool should be without.
Attention Salesforce users: secure document collaboration has arrived with the new BlackBerry Workspaces app. Get it here. Or want to learn more about what BlackBerry Workspaces can do for you? Check out our latest release blog, visit the official BlackBerry Workspaces page or view our BlackBerry Workspaces Email Protector page.