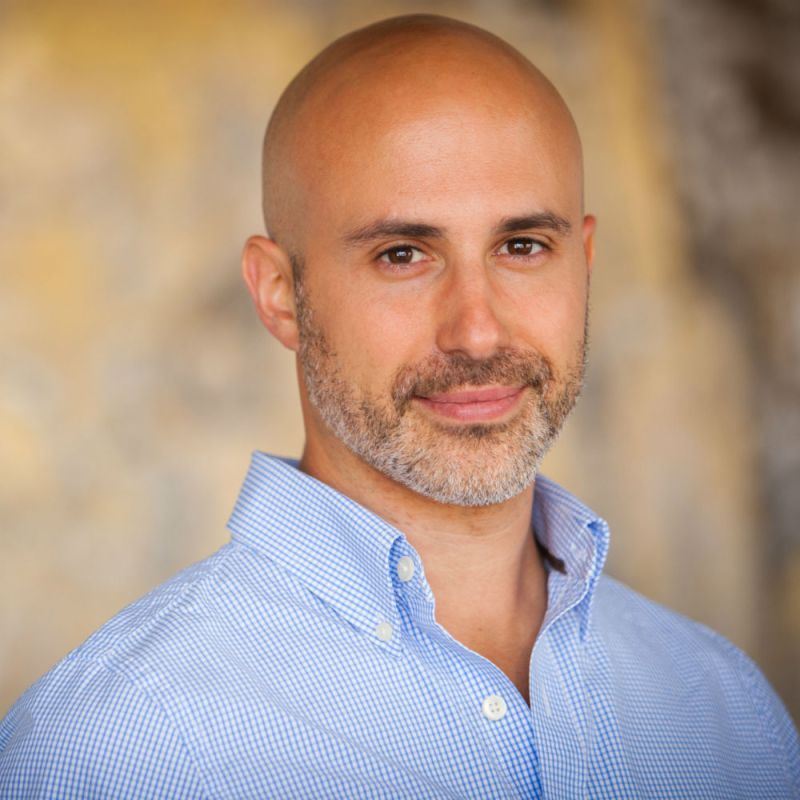 A lawyer by trade, Ronan Levy has over the course of his career worked with various law firms in Ontario, in addition to working in-house at major companies like Much Music and MTV. None of this work was particularly fulfilling to Levy, however. He craved something more – which is why he branched out into one of Canada's most newly legal fields: medicinal marijuana.
The University of Toronto-trained lawyer is co-founder of CanvasRx Holdings Incorporated, where Levy also serves as Director and General Counsel. As Canada's leading patient-focused medicinal cannabis service provider, CanvasRx operates clinics across the country, where it helps people learn about the medicinal marijuana industry, and connect with doctors knowledgeable about the field. It also provides physicians with tracking tools and a knowledge-base to help them better assist their patients.
"It's not at all what people anticipate. It's not just a whole bunch of questionable characters," says Levy. "All the people we work with, from doctors to patients, are extremely credible. And like me, they're in it not only because it's a fascinating business opportunity, but also a chance to craft the development of an entirely new industry. That's not something anyone has the opportunity to do very often."
When he's not shaping the future of Canadian cannabis law, Levy spends time with his wife and two stepchildren, all while eagerly anticipating the birth of new baby. He also enjoys playing the guitar, traveling, eating and staying in shape. Even then, he's thinking about how his company might better assist its patients – for Levy, referring to his career as "work" is a bit of a misnomer.
"I consider being an entrepreneur as kind of a lifestyle choice," Levy explains. "It feels like there's no work when you work for yourself – you're always on and you're always doing stuff, but it doesn't feel like a chore. It's stuff you want to be doing even when it's mundane."
A BlackBerry customer since 2005, Levy recently purchased a PRIV, which has since become indispensable to his career. Here's what he had to say about it.
Levy isn't alone in his love of PRIV, nor is he the only lawyer who uses one. Check out how PRIV has helped this entrepreneurial tax lawyer better his practice. Be sure to have a look at our other influencers as well, including these two brothers in the fashion industry, this insurance manager, this sports news editor, this best-selling author and pastor, this veteran and entrepreneur and this environmental engineer and business owner.
Greene: Let's start by talking a bit more about what you do – you're working in a pretty unusual field.
Levy: I get that a lot – but like I've said, it's not really what you'd expect. Currently, I do most of my work with Canadian Cannabis Clinics, the clinical arm of CanvasRx. We operate medical clinics across the country that specialize in assessing patients for medicinal marijuana.
In 2014, the government changed around medical cannabis and put responsibility for prescribing into the hands of doctors. Unfortunately, there wasn't a lot of infrastructure that existed to help doctors feel comfortable with doing so – there still isn't, really. That's where we come in.
We provide facilities, staffing, infrastructure and IT so that doctors who are interested in working with cannabis can come in and see patients who are considering adding it as a therapeutic option in their treatments. It's not for everyone, but it's definitely helped a lot of people – some of them profoundly. Most people who come to us are coming as an option of near-last resort, so the benefits they see are often life-changing.
I've seen people with chronic pain sleep soundly for the first time in seven years with our help.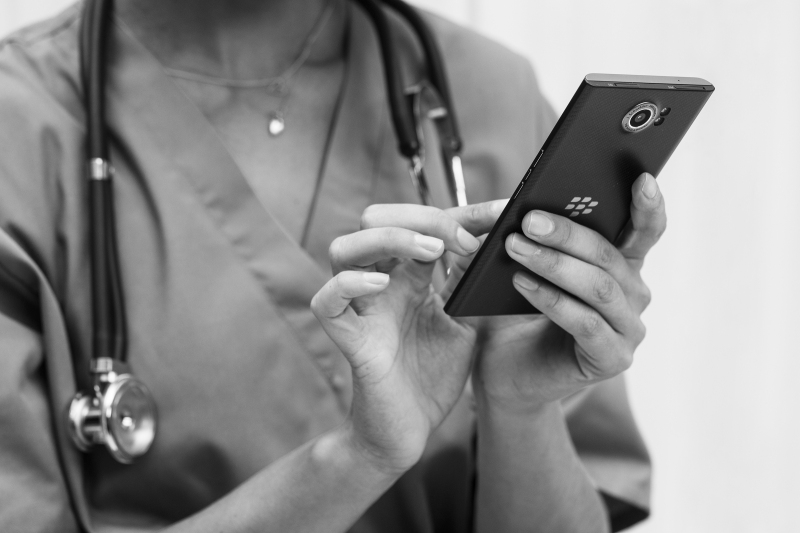 Greene: What role has BlackBerry played in all of this?
Levy: I got my first BlackBerry when I was called to the bar back in 2005. I've had a number of different models since then, but I've mostly gravitated towards the iPhone over the past few years. I'd always liked the BlackBerry brand, but the limited app ecosystem of BlackBerry 10 simply didn't provide the functionality I needed. It was a great operating system, don't get me wrong, it was just too challenging to use.
Greene: So it was the Android ecosystem that first drew you to PRIV?
Levy: It was a natural combination of things – the opportunity to support a Canadian company, appreciation for the BlackBerry brand and its devotion to security, my desire to use a physical keyboard and of course the functionality provided by Android.
There's something I find really enjoyable about using a physical keyboard as opposed to tapping on a flat screen. There's something more humanizing about engaging with a phone in a physical way.
Greene: Was the PRIV everything you'd hoped it would be? How does it stack up to other BlackBerry devices?
Levy: Relative to other BlackBerry [devices] I've used, PRIV is by far the best. The keyboard was at first a little more cramped than I was used to, but after spending a day with it, I became quite proficient. I particularly enjoy that I can use it to scroll.
I think what I love most about PRIV, though, is how BlackBerry's integrated the Hub into Android. It's great to have all your messaging needs from Twitter to Facebook to your email accounts consolidated into one place. I get tons of emails from the different businesses I'm involved with above and beyond cannabis, and there's no way I've the bandwidth to keep all of that stuff straight and respond to everything on my own.
It's vital that I'm able to prioritize them, and the Hub lets me do that – the way it threads email makes keeping track of my conversations a breeze.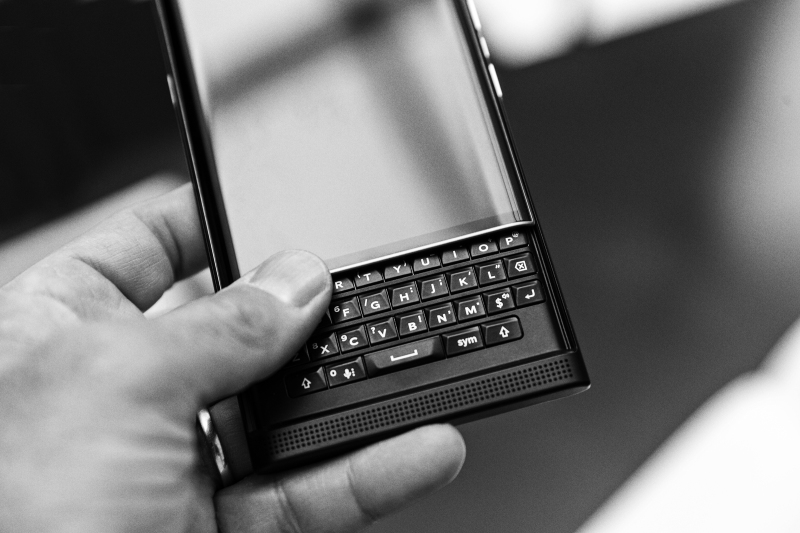 Greene: How has your PRIV helped you in the workplace?
Levy: My average workday starts at around 7 a.m. and goes until around 9 p.m. Obviously, there's breaks in between, but I'm on the go for much of that time. I primarily use PRIV for email and organization, so Google Calendar combined with the Hub has proven itself essential. I also use a lot of third-party apps like Slack and Google Hangouts. Again, the integration of those with Hub makes my life so much easier.
Security's another big selling point. Even though the cannabis industry is quite sophisticated and involves a lot of people who care deeply about the health of the patients coming through, not everybody wants to be known as a cannabis patient or doctor. There's still a stigma attached to its use in medicine.
Because of that, we're very security-conscious when it comes to IT and information; having the BlackBerry brand behind the information helps inspire a lot of confidence.
Greene: Are there any other apps you've found yourself using frequently?  
Levy: I'm constantly on the go and moving around Toronto, and relying on public transit is a nightmare. As a result, I regularly use Uber as well as Uber Eats when I'm in a rush to get food. I'm a big fan of BBM as well, as it helps me stay in contact with the bulk of my friends and business associates.
I also use Feedly quite often to stay on top of the news and social media of the day. Like I said, my industry can change on a dime, so it's important to stay abreast of the latest developments. And when I actually do have time to take a break, having access to Netflix is awesome – and it looks incredible on the PRIV's screen. It's bright, the colors are amazing and it's a joy to both look at and hold.
Greene: What sort of reactions have you gotten from friends and colleagues about your PRIV?
Levy: I was a long-time iPhone user and a big advocate of the iPhone before I purchased a PRIV, and I find people are both surprised and intrigued by it. I've seen a lot of genuine interest in the phone – I think everyone I work with still has memories of BlackBerry, so when they see the PRIV and see that BlackBerry is still around, they think it's really cool. They want to explore it even though they're used to mainstream iPhone and Android devices.
Greene: Overall, how would you rate PRIV?
Levy: I'd give it a 9/10.
Want to learn more about the PRIV? Read up on how what Ryan Blundell feels about it, or see how it's become the device of choice for these eight popular lifestyle bloggers. You could also read about its power as an enterprise productivity tool, tune in to business development expert Jim Opfer's take on the device, or read our latest review roundup.
Finally, if you're interested in picking up a PRIV for yourself, check out our availability blog.