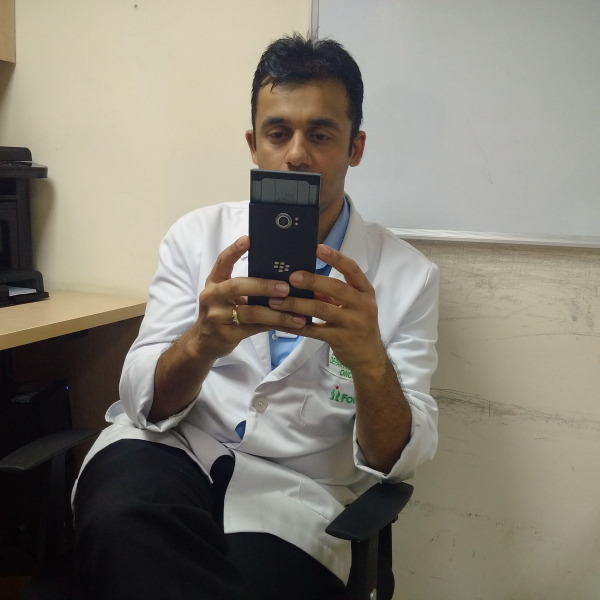 Earlier this year, we published a story about Dr. Abhishek Puri, an oncologist employed by the Fortis Cancer Institute in the city of Mohali, India. A long-time customer of BlackBerry, he told us a story of how his Passport helped him save the life of a patient while out of town. Since we published the story, he's picked up a PRIV, our first secure Android smartphone.
He has since set aside his Passport to use PRIV as his daily driver. I was able to interview Dr. Puri again to find out why. What is it about PRIV that's got him so astounded?
Dr. Puri isn't the only one who's fallen in love with PRIV. He shares his high opinion of the phone with this punk rocking media pro, this author, marketer, and entrepreneur, this aerospace engineer, this TV chef, this best-selling author and pastor, these twin fashion moguls, this entrepreneurial lawyer, this teenaged tech CEO, this sports editor, this TV presenter, this consulting firm CEO, this Irish entrepreneur and tech blogger, and this insurance manager. He also shares his longstanding passion for BlackBerry with this Hollywood actor, this rising NBA star, these world-champion athletes, this Las Vegas music promoter and this young entrepreneur.
Greene: What were your first impressions of PRIV? What did you think when you first started using it?
Dr. Puri: The form factor was definitely a high point, textured back and all. And the curved-edge screen and slide-out keyboard were absolutely jaw-dropping. I will say, though, that it took a bit of time for me to get settled with Android, though I'd like to extend my thanks to other PRIV users that I connected with through BBM groups – they helped me grasp everything much more quickly than I would have on my own.
The capacitive keyboard inherited from the Passport also took some time to adjust to, but after a short while I found myself using both the on-screen and physical keyboard in equal measure.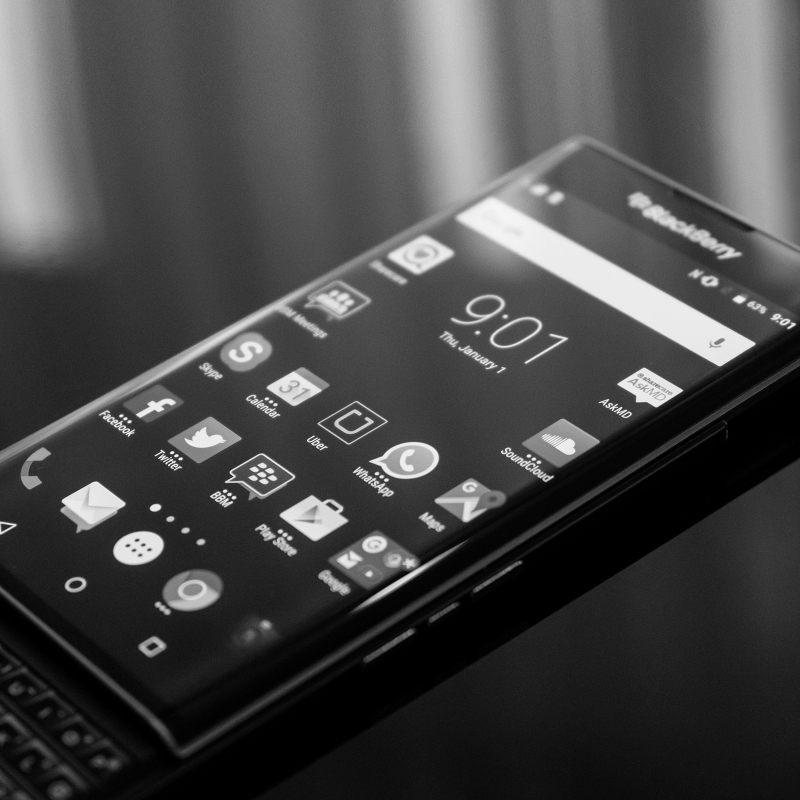 Greene: Speaking of the Passport, how does the PRIV compare to it?
Dr. Puri: They're totally different workhorses. BlackBerry 10 is engineered for productivity, and the stock Android implementation for a time seemed like a work in progress. With the launch of Android Marshmallow, PRIV has greatly improved. I can now fine-tune app permissions, enjoy better native IMAP Push integration and sync contacts with CardDav/CalDav protocols (a feature implemented in BlackBerry's version of Android).
I'll admit, I'm still a little partial towards Passport, but PRIV is constantly improving, and I know BlackBerry's version of Android will eventually achieve full feature parity with BB10.
Greene: How are you using PRIV differently from your Passport in the workplace?
Dr. Puri: The most noticeable difference is that the app gap is taken care of! PRIV allows me to install the Android apps required for me to access medical calculators and scales for assessment. In addition, I use the excellent camera to take clinical pictures for recordkeeping.
The PRIV's larger screen size compared to the Passport allows me to more easily add PDF annotations on the go and sync them with Dropbox so I can access them on multiple devices. And, I can safely use banking applications with the knowledge that no apps can access my root files thanks to PRIV being locked and secured.
That said, my work didn't suffer from having BlackBerry 10 – it's just that Android lets me do a lot more.
Greene: What about in your personal life?
Dr. Puri: The PRIV's camera is outstanding, much better than the Passport's, and its expandable memory ensures that I'll never run out of space for pictures, music files, podcasts and videos while on the move. It handles all my media needs with aplomb!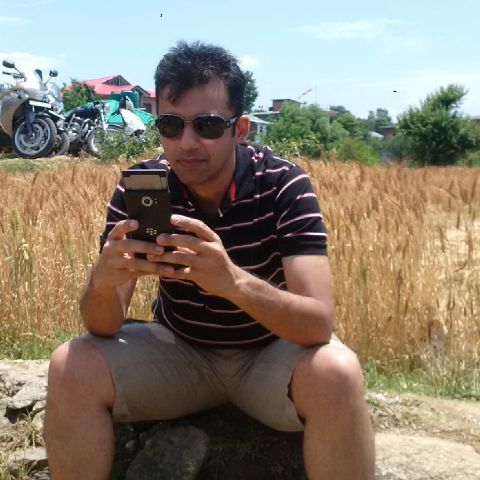 Greene: What hardware features of PRIV do you absolutely love?
Dr. Puri: The slide-out keyboard. It remains unique in its class, with no peer in the Android market. It's snazzy, brilliantly executed and designed to retain its functional utility.
Greene: What, in your opinion, is the best thing about PRIV's software/operating system?
Dr. Puri: PRIV's implementation of Android's sharing menu options is great; shared links open in the background, which helps me to focus on reading. Other cloud services like Instapaper and Pinboard allow me to save links for later reading and archiving.
Greene: Ultimately, how do you feel Android compares to BB10?
Dr. Puri: In my opinion, BlackBerry 10 has been coded to perfection. Android, in contrast, remains limited in its approach as far as jumping from one application to another. I will say, though, that the application drawer is a brilliant innovation that collects open applications, akin to Blackberry 10's home screen, where open apps could run in the background. This, I believe, is a stroke of genius.
I also think BlackBerry implemented its Hub masterfully, and I look forward to seeing what further innovations they might introduce to Android.
Greene: What Android apps do you find yourself using most frequently?
Dr. Puri: I use the Newsblur RSS reader to run through most important updates, and save the full text links to Instapaper or download PDF files through Dropbox. I annotate those PDFs through qPDF, and sync through the cloud services. In addition, I use CamScanner Pro to scan images and convert them to PDFs, with Quoppa Software's QPDF for annotations.
BBM remains my only means of real-time communication, and I appreciate how the Android version more or less has feature parity with the BB10 version.
I also use Microsoft Office with integrated OneDrive as an extension of my desktop, while DTEK alerts me to any privacy intrusions on my device.  I generally try to avoid Google Services due to privacy concerns, so I use HERE maps for navigation instead of Google Maps.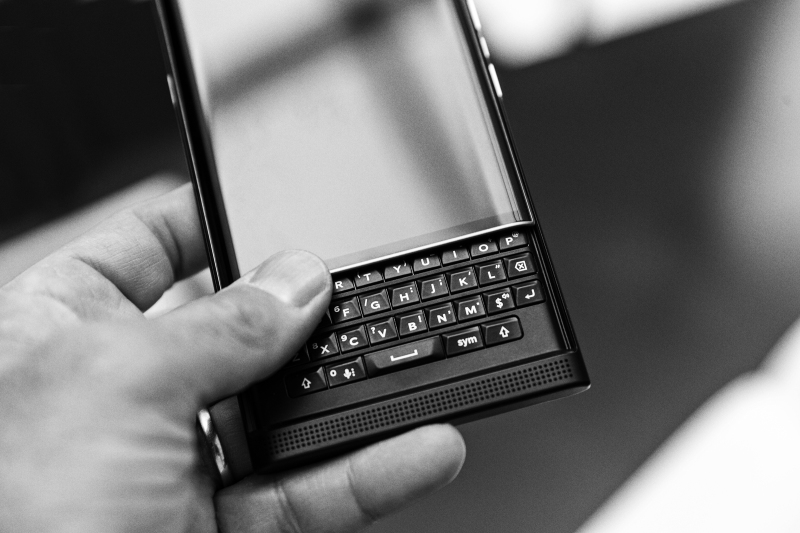 Greene: What sort of reactions have you gotten about PRIV from colleagues? Friends and family?
Dr. Puri: Frankly, they were surprised to see a BlackBerry product! All of them were very appreciative of the industrial design, build quality and slider keyboard. Most are relegated to iPhones and custom versions of Android, limited by the choices that their platform imposes on them. They found PRIV liberating – like me, they really loved that BlackBerry implemented stock Android without a bunch of custom bloatware.
Greene: Overall, how would you rate PRIV?
Dr. Puri: 8.5/10. I still feel there's room for improvement – specifically in offering more privacy options like limiting exposure to Google's data collection. But I give it full points for hardware!
Greene: Is there anything else you'd like to add?
Dr. Puri: PRIV is a fantastic device; albeit a little expensive, but those concerns have been addressed. It's the first foray for BlackBerry into Android, and they've nailed the security aspect with their hotfixes and monthly patches. And the encrypted boot process remains in a league of its own.
There may be a few niggling software issues, but it's perfectly engineered on BlackBerry's end, with the ethos of a work/play balance.
Ultimately, I feel the PRIV perfectly captures what BlackBerry stands for: placing the concerns and demands of the consumer above all else!
If you want to know more about PRIV, check out what our fans are saying, look at the official PRIV product page and watch our how-to demos. If you are wondering where you can get your hands on a PRIV, check out our availability blog. Many carriers such as AT&T in the U.S. and Rogers and Bell in Canada are also offering PRIV at new, lower prices (as low as $299.99 on two-year contract in Canada or $21.34/month with zero down at AT&T).