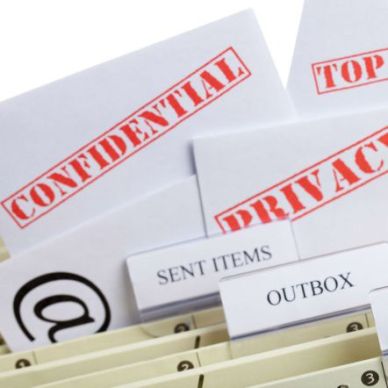 No matter how large your organization, there's a lot of sensitive information passing through your email gateway. Financial data. Product roadmaps. Upcoming partnerships and acquisitions. Protected client/customer information. The gears and pistons of your business's inner workings.
This is all stuff that you need to protect, yet many fail to do so. You may recall what happened with Sony Pictures in 2014, when hackers exposed over 170,000 internal emails, much to the embarrassment of almost everyone involved – including top company executives. Or, if you'd like a more recent example, you could look at the emails leaked from ride-sharing company Uber earlier this year, which brought about the resignation of Uber's head of global customer support operations.
Email data loss prevention (DLP) tools provide a partial solution here. By monitoring elements such as attachments, headers, and contents, they allow you to identify emails that might present a security threat and prevent them from being sent. You may already see the problem here.
Let's say you're working with a third-party vendor, and their security practices are less than stellar. While you can't stonewall them entirely, you also can't really trust them with sensitive business data. You can (and should) encrypt the emails you send them, but you also you need some means of safeguarding any attachments you send out.
That's where BlackBerry Workspaces Email Protector comes in. Recently made available as a standalone solution, it allows administrators complete control over how recipients can use attachments sent through their organization's email portal – no matter who receives them. It accomplishes this you enabling you to:
Set files to be fully accessible, available as digital rights management-protected downloads, or viewable only online.
Maintain full control over user permissions such as editing, copying, printing, downloading, forwarding, and viewing.
Expire or revoke file access at any time, even after a document has been downloaded and shared.
Apply custom watermarks to documents with details such as the recipient's email or IP address.
Deter screen capturing with the Spotlight feature in the online viewer, which blurs the screen everywhere but where the mouse pointer is positioned.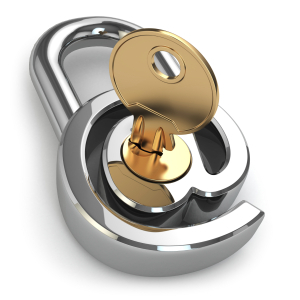 Through integration with your email DLP system, Email Protector allows you even greater control over when and how the above protections are enforced.
Let's go back to the example of the third-party vendor. Your DLP system will detect sensitive attachments forwarded to the vendor, and Email Protector can automatically set those attachments as view-only. And this all happens without the user having to do anything other than click "send."
Your employees can continue their work unhindered, and you don't need to worry about putting important information at risk.
Email remains one of the most critical modes of communication for businesses both large and small. This inevitably means that sensitive information will pass routinely through your email server. If you don't take the necessary steps to protect it, you've only yourself to blame when it gets leaked.
To learn more about how Email Protector can help you protect sensitive data within your organization, check out the official Email Protector Product Page. Be sure to also visit the official BlackBerry Workspaces page.