Data, information, and communication drive emergency response. Without data and information, you cannot make good decisions. Without communications, you cannot command, control, or coordinate your response.
Thus, these are the three key pillars of emergency response.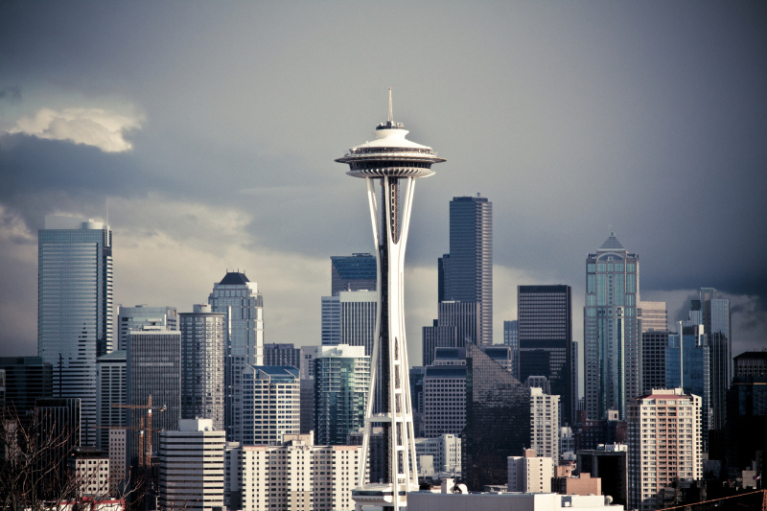 Written by Bob Pessemier, Senior Technology Consultant, WA-COP, Seattle, for the AtHoc blog.
To muddy the water a little more, every day there is a community, company, or public safety agency that comes face-to-face with two enduring challenges – constant change and increasing complexity.
"The difference between a catastrophe and an incident is what is done with the information in-between."  – James H. Graham Jr, "Validating a Method for Enhanced Communications and Situational Awareness at the Incident Command Level." (Kindle Locations 264-265)
A Better Way to Respond
The State of Washington may have found an answer to crisis management with the Washington Common Operating Platform (known as WA-COP), developed to:
Improve situational awareness
Create a user-defined operational picture
Easily share data and information
Communicate effectively
Improve command and control
The Port of Seattle, and by extension the Puget Sound region, and the State of Washington with its geographic diversity, can face a very complex situation when a crisis hits. Just within the Puget Sound region there are over 20 different local, regional, state, and federal agencies plus hundreds of individual groups that routinely get called when there is a crisis, be it a warehouse fire on the docks, a problem with an individual commuter ferry, or a major traffic crisis in downtown Seattle.
WA-COP was funded by a DHS Port Security Grant and is managed by the Seattle Police Department. The platform is a suite of applications that work together to help solve some of the toughest communication and information sharing problems for any public or private entity in the state.
Key Building Blocks of the WA-COP System
Data and information sharing applications in the WA-COP platform include:
CommandBridge – for events and incidents in the maritime domain around Puget Sound, the second largest estuary in the U.S.
Adashi – manages fire and police events and incidents
Sahana – for information sharing outside the public safety realm
Wrike – provides task and incident management for the private sector
WA-COP communications applications include:
Blackberry's AtHoc – mass notification, alerting, and crisis communications
Mutualink – interoperable communications between radios, smartphones, landlines, and any other communications device
Because time and financial limitations prohibited building something from scratch, we needed adaptable, flexible, and agile applications. Too many of these projects are built as large bricks, developed as one big application. By the time they are completed, they are usually outdated. Constant change and increasing complexity see to that.
Then, the first time you take a hammer and chisel to that brick to change something, all you do is make a mess of it. WA-COP was built using digital Lego blocks. Snap-in, snap-out applications that can be changed quickly and easily. As things change, WA-COP can change. As new technologies become available, WA-COP can snap them in.
Each application was thoroughly vetted before being included, and a key criterion was that each WA-COP application had to be able to share information with any other application.
Admired by Other Agencies
When we show people WA-COP, the first thing they usually say is "I wish we had this available when 'this' or 'that' happened." "This" or "that" include the Oso landslide, the semi-truck accident that closed I-5 for 12 hours and involved 17 agencies, the Greenwood gas explosion in Seattle, and other incidents that started out looking fairly mundane and then became something else. Constant change, increasing complexity.
Information sharing, interoperability, and communications are among the highest priorities listed in the National Response Plan (NRP) and National Incident Management System (NIMS) documentation. The question of implementing this kind of solution is not "should we do it?" but "how do we do it?"
How do you fit this kind of toolset into your local concept of operations? Ask yourself and your neighboring agencies:
How can we address the need to share data and information?
What is the impact of not utilizing available technology?
How can we analyze and test new approaches to technology and operational implementation?
How will we address the policy side of implementing new or advanced technology?
Vision and Leadership
A key to the success of any emergency response project is the commitment you get from executive leadership. If they see the need, have the vision, and can demonstrate the leadership necessary, then the project has a greater chance of success.
Once you have data, information, and communications solutions in place, you have the foundation for a more successful response to any event, incident, or catastrophe that comes your way.
Details on WA-COP and the applications used can be found at www.wa-cop.org.
For more information on this implementation, visit the AtHoc case study library.
* * * * *
Bob Pessemier is the senior consultant and project manager for the Seattle WA-COP. Bob is also the founder of Pessemier Consulting. His experience includes 10 years of direct public safety work as a Lieutenant with the Kent, Washington Fire Department, and over 20 years in public sector and public safety technology roles. He holds a Master's degree in Emergency and Disaster Management and is ITIL v3 Certified. He is the author of two books, and wrote the Technology in Public Safety (TiPS) blog for Emergency Management Magazine. He helps public safety agencies find and implement technology solutions that meet their needs under the constraints of time, resources, and budget. Bob can be contacted at 1-425- 654-1066 (Office) or 1-425-260-4786 (Mobile).