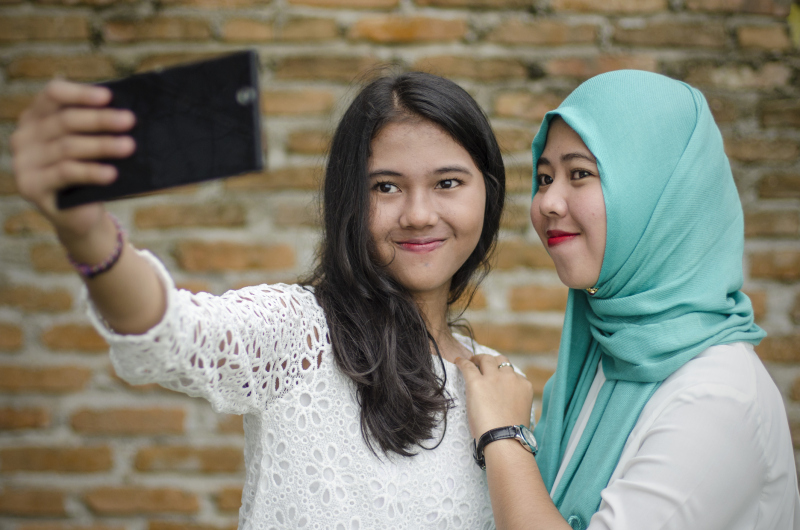 BBM and BlackBerry are both big in Indonesia. That's no secret. Since I live in Singapore and work for BlackBerry, I've had the opportunity to visit the island nation regularly in the last couple of years. I also travel to the U.S. and Canada frequently, and I'm often surprised that people in the tech industry there (outside BlackBerry, of course), don't really have Indonesia on their radar for digital. That's crazy. It absolutely should be.
So, I thought I'd shine some light on this tremendous market, and talk about why BBM is so excited to be a part of it as the market continues to mature.
Indonesia is already well established when it comes to e-commerce (at $12 billion in 2014, the market is estimated to rise to $25 billion this year). Even so, it's poised for explosive growth. That's due in part to its young, social and tech-savvy population, but also its growing middle class and ever-increasing internet connectivity.
1. Indonesians are many, highly social and connected
Home to 255 to 260 million people (depending on who you ask), Indonesia is the fourth-most populous country on Earth (after China, India and the U.S.). Indonesians are highly social, ranking fourth in the world for Facebook usage, and fifth for Twitter. (Jakarta has recently been the #1 tweet-producing city.) It's a young country, with at least 50% of its population under the age of 30. It's also a tech-savvy market, with 93 million internet users and 52 million smartphone users.
Most important, Indonesia is a mobile-first market, with 93% of people accessing the internet via smartphone. Indonesians have really taken to the technology, and in addition to being active on chat, they're also enthusiastic mobile gamers and mobile shoppers.
What's more, we're seeing double-digit growth in most of these numbers year-over-year. Mobile is already big. It's getting bigger. And fast.
2. Growing spending power increases business opportunities
One of the reasons for the growth is economic. Home to a consumer-based economy, Indonesia has a growing middle class, currently at about 88 million, and projected to reach 141 million by 2020.
The driver? Lower labor costs than China and other countries. That's attracting manufacturing jobs – some have dubbed it part of a New China with regard to manufacturing opportunity. I expect to see the same kinds of growth in Indonesian consumer culture and spending as we've seen in China in the last couple of decades.
3. Increasing internet availability creates connections
The archipelago is currently the world's fourth-largest mobile market, and is actively improving its infrastructure to support technology and mobile growth. The major mobile operators have been investing heavily in building out the country's LTE networks in the last couple of years.
And just like in the rest of the world, the costs of devices and data plans are coming down, making smartphones and all the apps and services they bring more affordable and more accessible than ever before.
4. Ripe for innovation
Clearly, there is no shortage of opportunity here. At the same time, there are "archaic regulations," according to this Wall Street Journal blog post, that can make it a challenging place to do business.
But that, combined with Indonesia's famously poor infrastructure, can actually be a boon for mobile commerce, leading to innovative local solutions.
Why? Because necessity is the mother of invention. Because the internet, plus mobile devices and apps, can fill in for that missing infrastructure. Take "Emmi" (pictured here). A college student in Jakarta, she saw an opportunity to use mobile tools, her own two feet, design sense and business savvy to build a thriving shoe-sales business. Her business exists, in a way, because of poor infrastructure. It's hard for students to get around town to get what they need, so Emmi brings what they need to them. The same business model might not work in another area. But for the students in her city, it's the perfect solution. Brilliant. And she's just one of the hundreds of millions of Indonesians with ideas, know-how, willpower and a growing access to technology.
5. Big-name firms are investing
Others see the opportunity too, because even with the regulations and infrastructure challenges, well-known venture capital firms – and even the Indonesian government – are investing in the local tech industry. And why not? The cost of investing is lower, and the opportunities are just as big.
6. BBM is #1. And we're not going anywhere.
Indonesia has plenty of big, thriving tech businesses (like Lazada Indonesia and Zalora Indonesia B2C e-commerce platforms, GO-JEK (the motorbike-based courier, transport and shopping service with over 200,000 drivers nationwide) and lots of well-funded startups. Even with so much activity, the market is still relatively fragmented, with lots of room for new players. There's no doubt we'll continue to see new ideas and new companies come and go over the next decade at least.
For years, BBM has been the most-installed and most commonly used app in Indonesia. We are thrilled to be part of this exciting market, launching a number of new services in the last year or so (like BBM Life, BBM Checkout, plus airtime top-up, games and streaming music through the BBM Shop). We also love having a front-row seat to the market's developments, and a role in helping the industry mature. We have big plans for Indonesia – and we know others do, too. We can't wait to see what comes next.