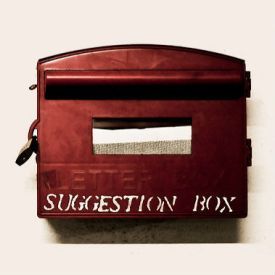 Did you know that at the bottom of every topic that you find in help.blackberry.com there is an opportunity for you to provide feedback?
This is what it looks like:

When you click either of the options, a text field opens that allows you to enter comments on the topic or on the documentation as a whole.

The BlackBerry Enterprise Documentation team reads every comment and uses the feedback to improve the documentation suites. We can't respond to every piece of feedback that you leave, but we do read and value every comment.
Go to help.blackberry.com and try it today! Watch this blog for more tips, tricks and updates on documentation in help.blackberry.com!
(Image: KennyThong Candid / Flickr)