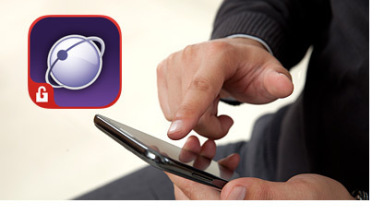 AtHoc's mobile app will soon be part of BlackBerry's enterprise mobility management (EMM) platform, and this is an important step for AtHoc. The new app on the BlackBerry platform will match our existing AtHoc app in terms of functionality, and add important enhancements for security and remote administration.
This blog was written by Joseph Ng.
Here's why this is so significant, starting with answers to some basic questions.
What is the AtHoc mobile app?
One of the key benefits of AtHoc's approach to crisis communications is the ability to link staff, contractors, visitors and other third-party personnel into an emergency preparedness framework, simply by downloading the app and connecting to your organization. This extension to AtHoc's overall solution works quickly and easily, without requiring complicated, time-consuming configuration by IT or security personnel.
Users receive appropriate alerts on their smartphones during an event, based on their privilege level and the nature of the emergency. They can transmit photos or video of events happening around them, which enhances situational awareness. Users also can send a one-button duress signal and share their location via GPS to request urgent assistance.
Another advantage of the AtHoc app is that it helps direct crisis operations from the field using AtHoc's secure solution. Onsite teams can communicate securely, in real time, according to the emergency plan, with centralized oversight and operations kept in the loop.
What does BlackBerry bring to the table?
The BlackBerry Enterprise Mobility Suite (formerly known as Good Secure EMM Suites) EMM platform gives large organizations the ability to control and monitor which apps run on mobile devices, such as smartphones and tablets, and ensure that data, apps and information be accessed only by authorized staff. Administrators can deactivate or delete these approved, secured apps remotely, if an employee leaves the organization or the device is lost or compromised by malware or a cyber attack.
BlackBerry Enterprise Mobility Suite is also known for its mobile device management (MDM) offering for device provisioning and lifecycle management, and for provisioning and lifecycle management of secured apps built on the BlackBerry Dynamics (formerly known as Good Dynamics) Secure Mobility Platform. In addition, BlackBerry Mobile Service Management integrates with numerous technologies for monitoring and management, including BlackBerry UEM (formerly known as BES12) and other popular solutions – and it can monitor most major third-party MDM products.
BlackBerry helps enterprises manage an increasingly mobile and decentralized work force, especially since many employees now use their own devices for business purposes or conduct personal communications on corporate equipment. Employees enjoy the convenience they demand, and the organization maintains centralized control over sensitive data and communications.
Why is this important?
Emergencies are difficult, chaotic situations. Efficient communications are critical to protecting people and organizations. Developing effective crisis communications takes a lot of planning to execute properly when the situation demands.
Making the AtHoc app compatible with BlackBerry's infrastructure will give organizations that use both AtHoc and BlackBerry a new and important tool as they seek to establish control, security and active management over their crisis communications infrastructure.
BlackBerry's compatibility with AtHoc means that enterprise organizations gain the ability to distribute and control AtHoc's app through the same approved BlackBerry Dynamics app store that they use for all other authorized apps and services. There is no need for a separate distribution and management framework.
By integrating the AtHoc app into the BlackBerry Platform:
Operators will have greater control, can remotely erase application data and can require an additional layer of authentication through a password or thumbprint.
System administrators can select which apps interact with the AtHoc mobile app to deliver exceptional security and control.
Highly secure connections are established through the Good Platform, enabling operators to more conveniently send secure messages and alerts remotely, without having to initiate a VPN or another encrypted session.
Easy, streamlined usability has always been one of the core goals at AtHoc. BlackBerry compatibility makes it even simpler to deploy and manage AtHoc's mobile app across organizations that have a strong need for centralized control over how employees use their devices.
What about AtHoc customers that don't use the BlackBerry platform?
That is one of the best parts of the story. The functionality will be identical, whether you download the app directly from AtHoc or from BlackBerry, where it will be available around the end of July 2016. Some AtHoc customers have a need for highly centralized, secured app distribution and management. Some do not. We deliver the same functionality for both environments, with our own secure management infrastructure for those who choose not to use BlackBerry Enterprise Mobility Suite.
That is why BlackBerry means better. It broadens the range of organizations that can use AtHoc, and simplifies its management for customers of the former Good Technology, now part of BlackBerry. Other organizations will continue to receive full mobile AtHoc functionality.
By broadening the reach of the AtHoc app, we will make it easier for organizations to respond quickly and appropriately to emergencies and coordinate with each other during crises and emergencies. And that benefits everyone.
This was originally published on the AtHoc blog.